Escape Game PACK FÊTE VIP
Party Like Gatsby by Grabbing 6 Magical Escape Room Kits in One Big Bundle!
PLUS: You'll get every game we ever make for FREE, and stacks of extras like Halloween party packs & games. Epic!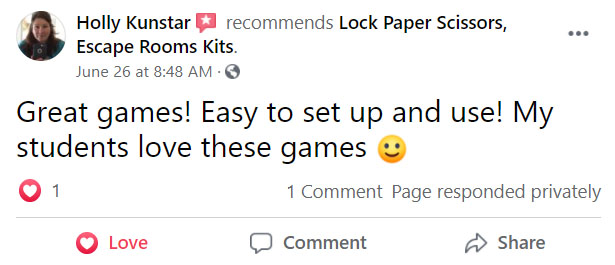 You'll Get All 6 Escape Games:
Make your next party unforgettable by treating your family to a veritable feast of thrilling escape room games. You'll find a game that everyone will adore, from your little princesses to stubborn old Grandpa Joe. Plus, you get a bonus printable Pack de cartes pour chasse au trésor, a Seasonal Poster/Prop Packs, and instant access to all the coolest stuff we're ever going to release!
Plus, Exclusive Seasonal Extras!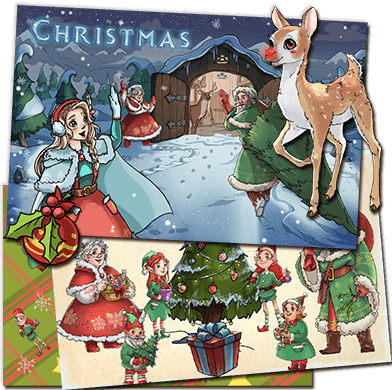 Never miss out! You have year-round access to every limited-time seasonal printable we make.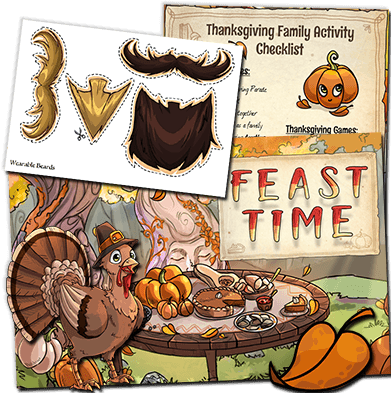 Le pack vient avec ces jeux :
Kit de fête pour enfant | 10-13 ans
Ce mystérieux kit d'Escape Game pour enfant transforme votre maison en une aventure antique !
Parfait pour les fêtes d'enfants de 10 à 12 ans. Il vient avec le jeu complet, des affiches, des cartes d'invitation à et un guide d'installation complet. La fête peut commencer !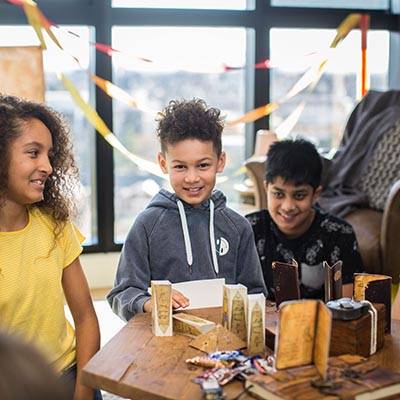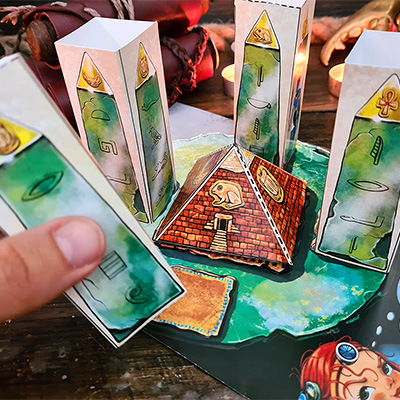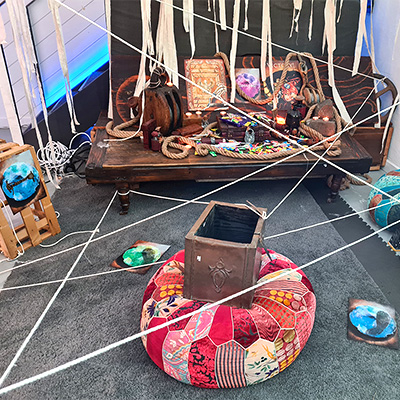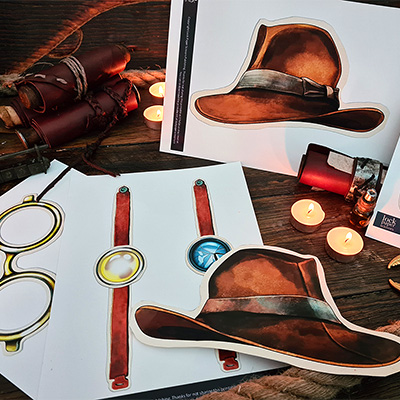 Fêtes à la maison et team building | Joueurs occasionnels
Ce kit d'Escape Game maison transformera n'importe quel espace en monde sombre et énigmatique de Lueur d'Envie ! Un jeu de meurtre mystérieux de luxe débauché et de querelles mortelles, de style Gatsby des années 1920.
Préparez-vous pour une nuit de gants de velours, maculés de sang.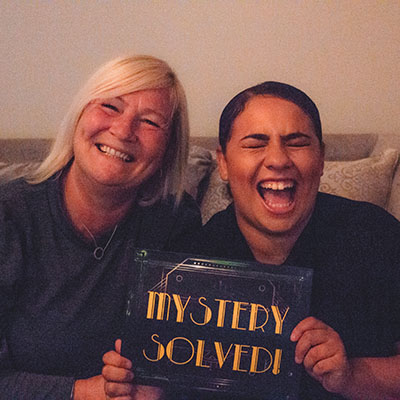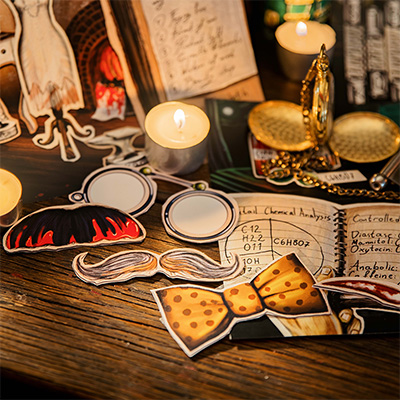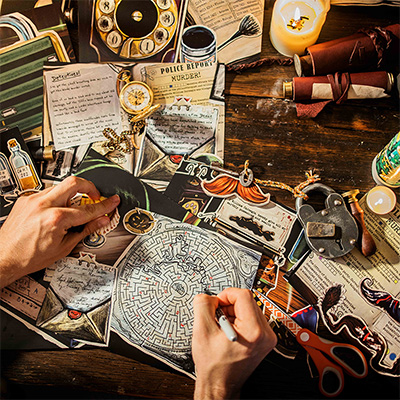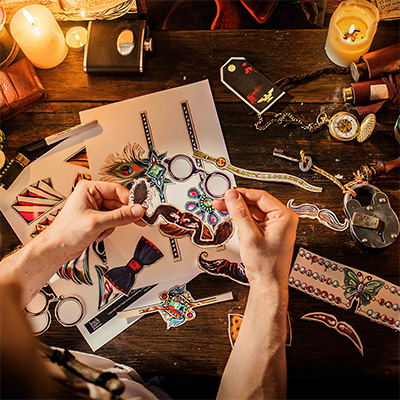 Soirées et team-building | Difficile !
Les zombies veulent votre pizza ! Réunissez votre équipe pour sauver le dîner dans ce kit d'Escape Game hilarant.
Conçu pour un groupe d'adultes pour soit faire la course contre la montre, soit faire équipe et concourir pour survivre. Chaque énigme, affiche et accessoire est inclus. Attention : vous aurez absolument envie de pizza.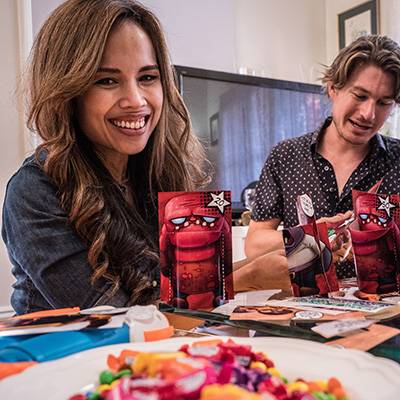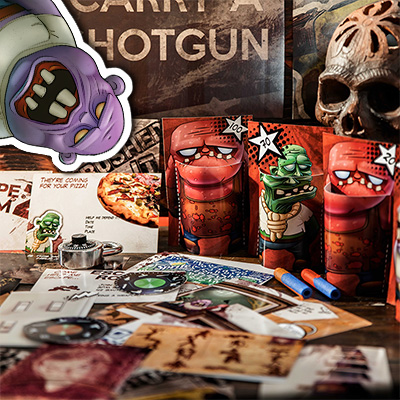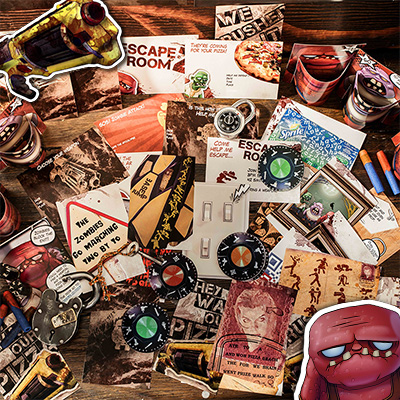 Kids Party Kit | 8-10 Year Olds
Whisk your kids away on an enchanting escape room journey through the world of Frost.
The entire kit comes complete with everything you need to make your kids party or family game night unforgettable.  All you need to do is download, print, and set forth on a magical team adventure!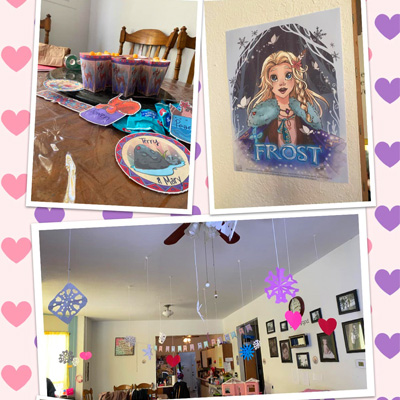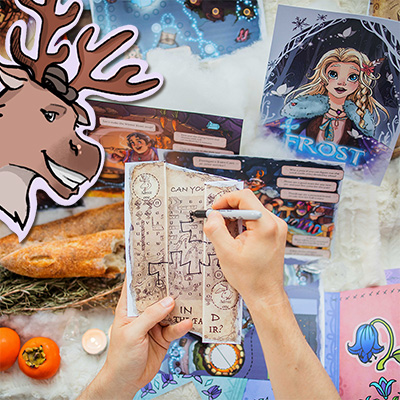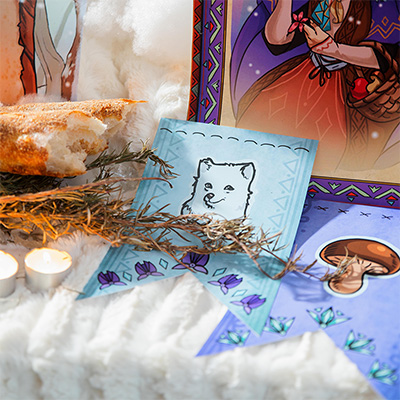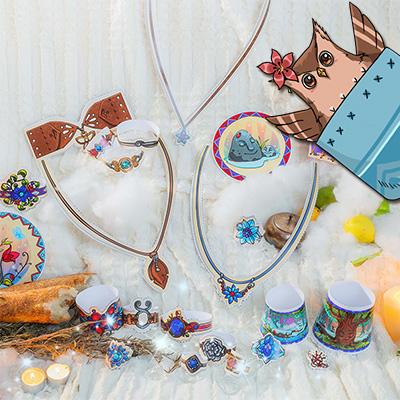 Fêtes à la maison et team building | Joueurs occasionnels
Votre équipe réussira-t-elle à infiltrer le centre W.A.R. avant qu'il ne soit mis en ligne ? Découvrez-le dans ce kit d'Escape Game traître qui transforme votre maison en une aventure audacieuse.
Conçu comme un défi décontracté parfait pour les fêtes d'adolescents plus âgés et les soirée d'adultes.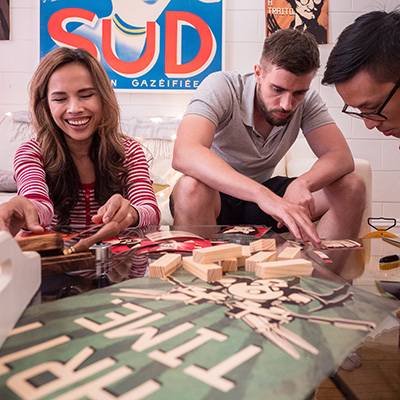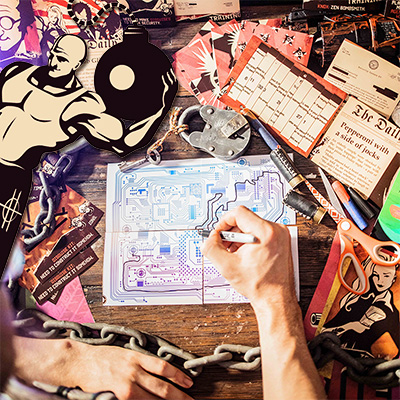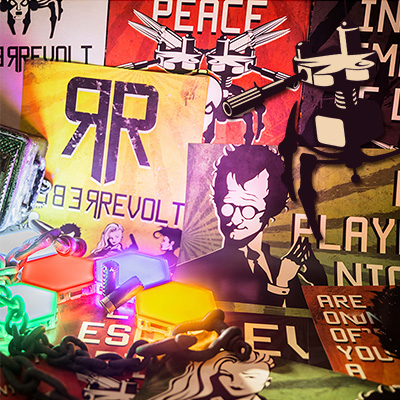 Quête d'Évasion pour enfants
Escape Game fête d'enfant | 7-9 ans
Transformez la prochaine fête d'anniversaire de vos enfants en une aventure d'Escape Game de voyage dans le temps qu'ils n'oublieront jamais.
Avec des cartes d'invitation, des posters, des défis de 6 zones d'Escape Game et des activités d'après-jeu.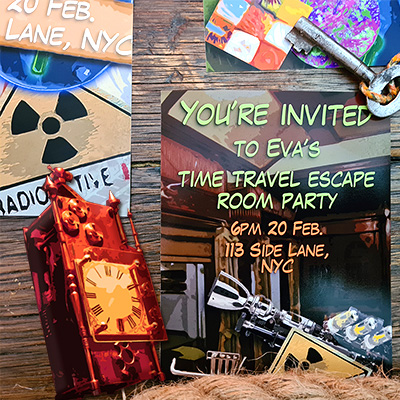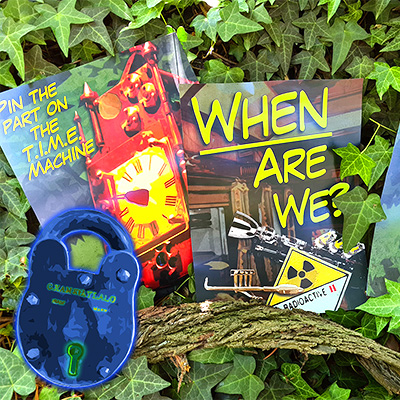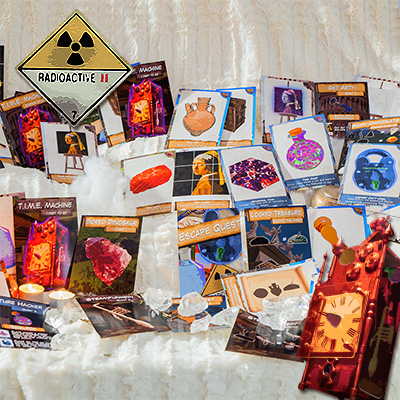 Educational Experience Pack | 10-13 Year Olds
Engage your students like never before by transforming your classroom into an Ancient Egyptian adventure!
This ready-to-go classroom activity kit includes all the worksheets, posters and props you need to bring your history lesson to life. No extra lesson-prep required, just print and you're done!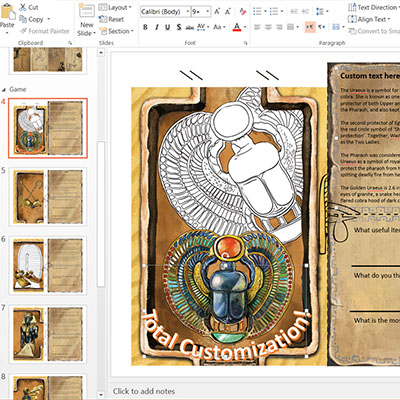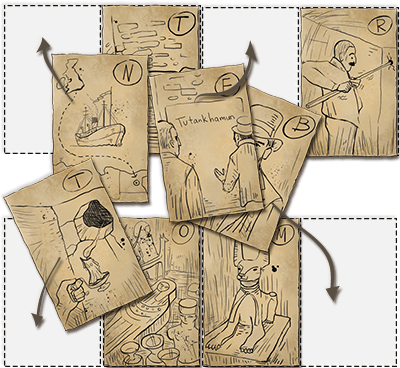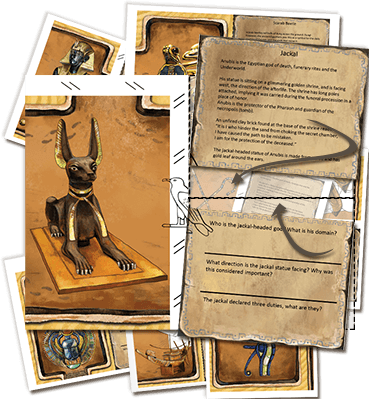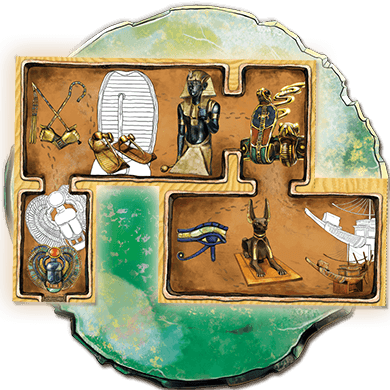 Creative Design Challenge | 10-13 Year Olds
Unleash your kids creativity by crafting an escape room game together! Game design combines critical thinking, creative expression, and team dynamics to fully engage your kids from the start.
This activity pack contains all of the hints, tips, and quick-start templates you need to make crafting your escape room game easy!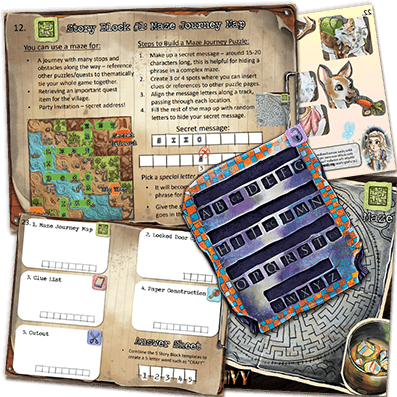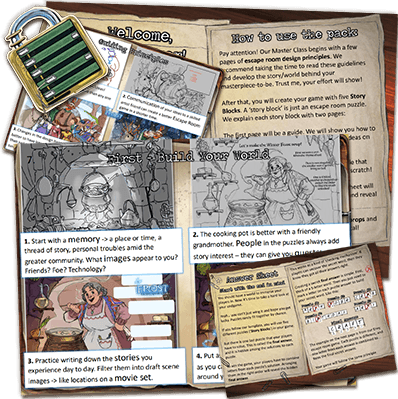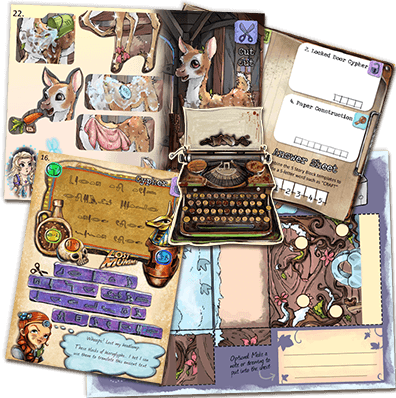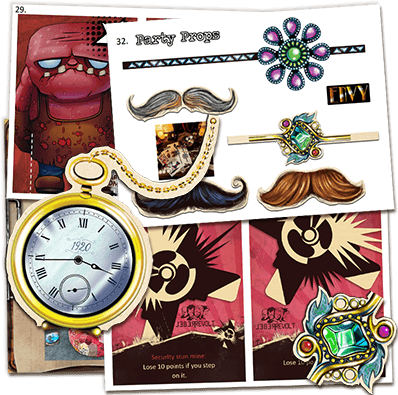 PLUS these Exclusive Free Bonuses:
Year-Round Access to Seasonal Extras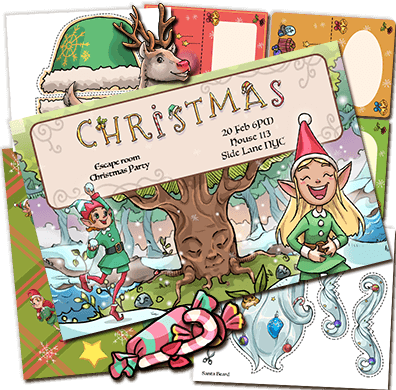 Our seasonal poster and prop packs are a super-easy way to add that extra level of spook, pumpkin spice, or belly-shaking merriment that your holiday party needs.
Once the holiday passes, so does our seasonal style pack - anyone who didn't grab the poster/prop pack misses out. But not you!
As a VIP, you can download and print them any time you like. Christmas in July, anyone?
Our VIP Seasonal Style Pack includes: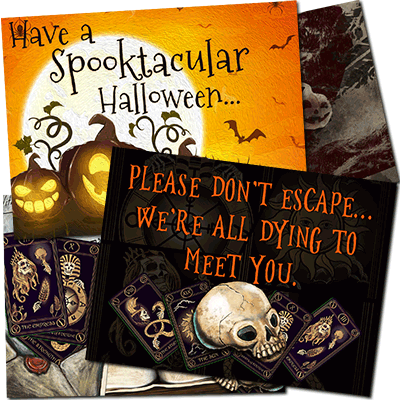 Spooktacular Halloween printables to instantly theme your party.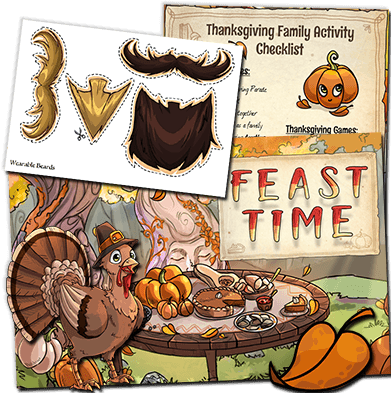 Charming Thanksgiving extras that will delight the whole family.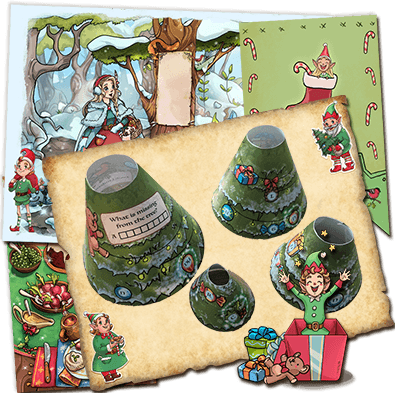 Fun Christmas goodies designed to make your holidays extra-magical.
Pack de cartes pour chasse au trésor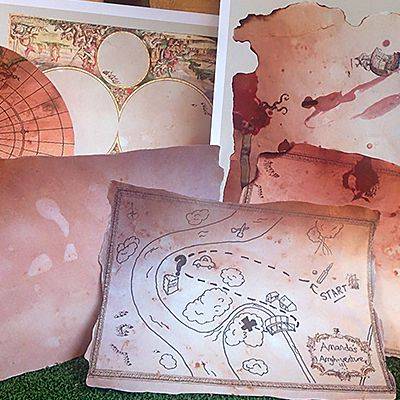 Ces 16 cartes au trésor imprimables ajoutent un style très élégant à tout Escape Game monde ancien ou à toute fête d'enfant à thème. Choisissez simplement votre carte préférée et imprimez-la en 8x10 (20cm x 25cm) ou sur du papier normal A4.
They're an exclusive free bonus only available in our bundle deals! Grab the kit to get the lot.
Des copies GRATUITES à vie de tous les futurs jeux !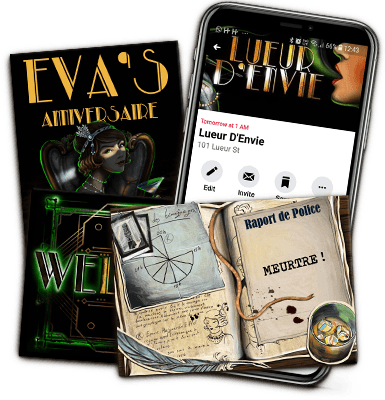 Chaque nouveau jeu, mise à jour, bonus et cadeau vous sera envoyé directement avant tout le monde.
GRATUITEMENT.
À vie !
C'est ça, être un VIP d'Escape Game
Obtenez le pack fête VIP et un statut exclusif à vie !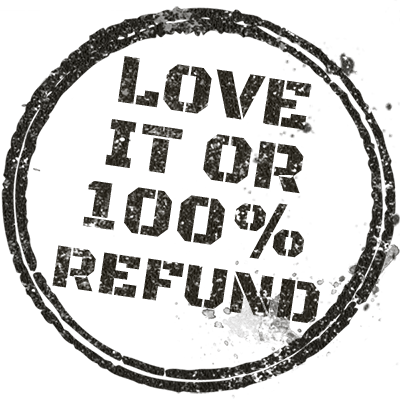 Sans risque à tous égards (Vraiment)
Le pack comprend une garantie de remboursement à 100 %.
Quelque soit la raison.
Si vous n'êtes pas totalement, fanatiquement, amoureux des jeux après leur téléchargement, il suffit de nous envoyer un e-mail et nous vous rembourserons le pack.
C'est ça, l'absence de risque.
Get All 6 Games, the classroom kit, VIP access, and Save 60%+ for life: