Party Like Gatsby by Grabbing 6 Magical Escape Room Kits in One Big Bundle!
PLUS: You'll get every game we ever make for FREE, and stacks of extras like Halloween party packs & games. Epic!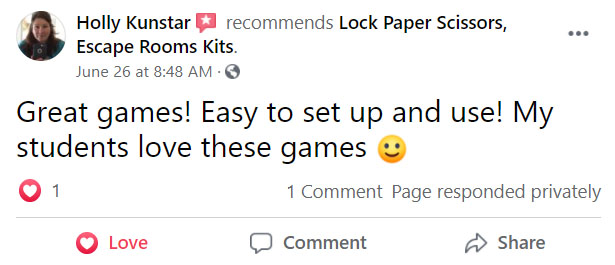 You'll Get All 6 Escape Games: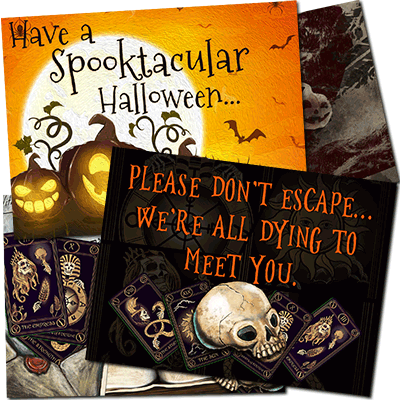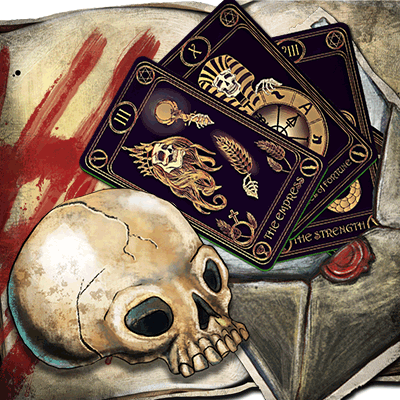 Instant Halloween parties... for life!
Make your next party unforgettable by treating your family to a veritable feast of thrilling escape room games. You'll find a game that everyone will adore, from your little princesses to stubborn old Grandpa Joe. Plus, you get a bonus printable Treasure Hunt Map Pack, a Seasonal Poster/Prop Packs, and instant access to all the coolest stuff we're ever going to release!
Plus, Exclusive Seasonal Extras!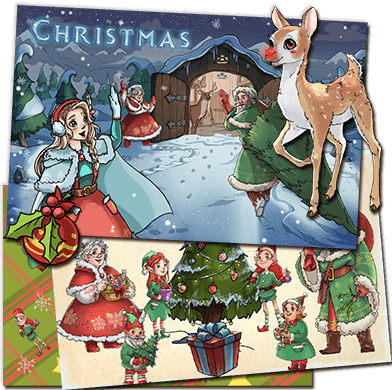 Never miss out! You have year-round access to every limited-time seasonal printable we make.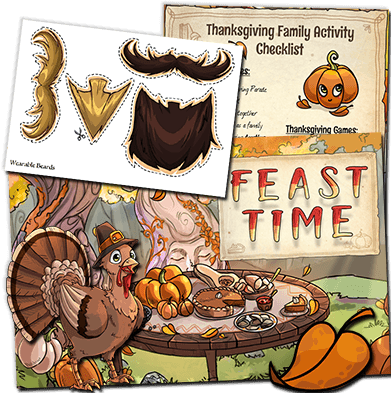 The Box Comes With These Games:
Kids Party Kit | 10-13 Year Olds
This mysterious kids escape room kit transforms your home into an ancient adventure! Dank tombs, dusty cobwebs, and ancient mummies... it's a Halloween classic designed to thrill!
Perfect for 10-12-year-olds kids Halloween parties (or inebriated adults parties) it comes with the complete game, posters, party invites, and complete setup guide. Party on!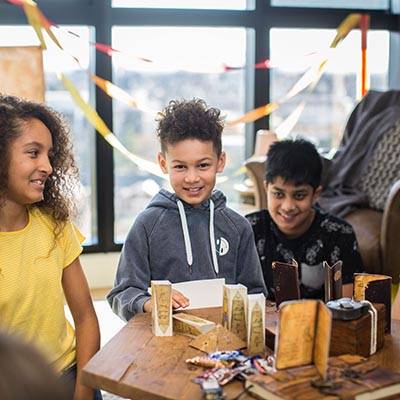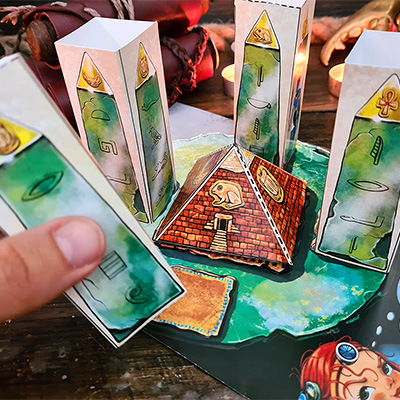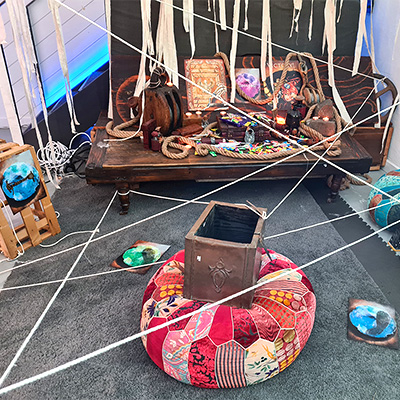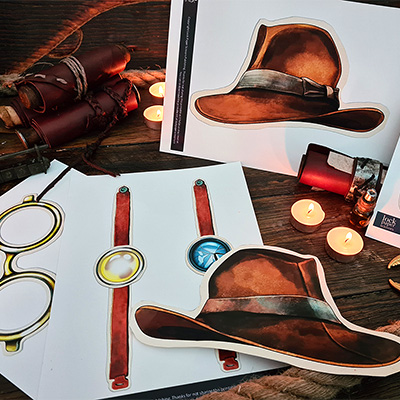 House Parties and Team Building | Casual Gamers
For a suave and refined, but bloody Halloween. This DIY escape room kit will transform any space into the dark and enigmatic world of Envy! A 1920's Gatbsy style murder mystery game of debaucherous luxury and deadly feuds.
Get ready for a night of velvet gloves, blood-stained.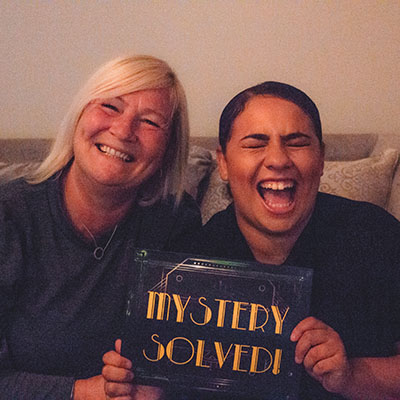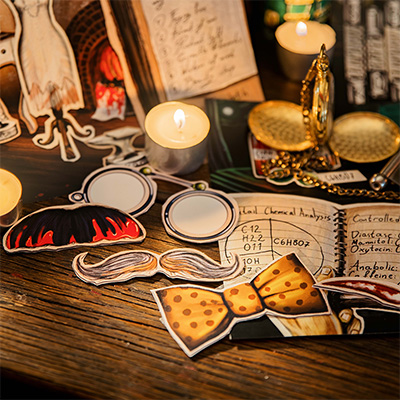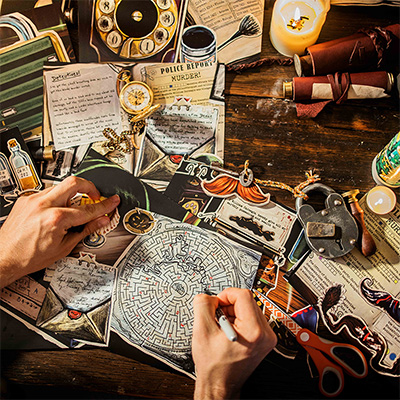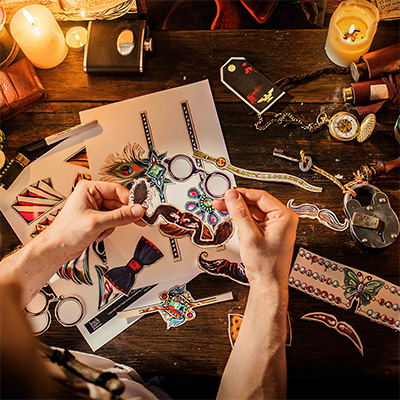 House Parties and Team Building | Hard!
The ultimate Halloween challenge. Not everyone will survive.
Zombies want your pizza! Band together with your crew to save dinner in this humorous escape room kit.
Designed for a group of adults to either race the clock, or team up and compete for survival. Every puzzle, poster, and prop included. Warning: You will definitely want pizza.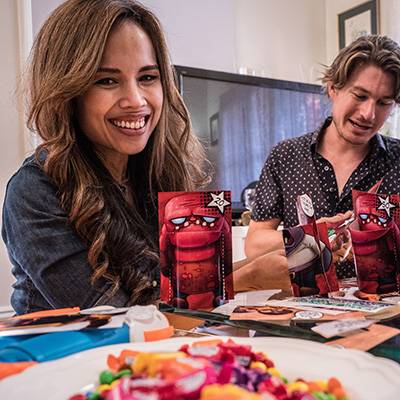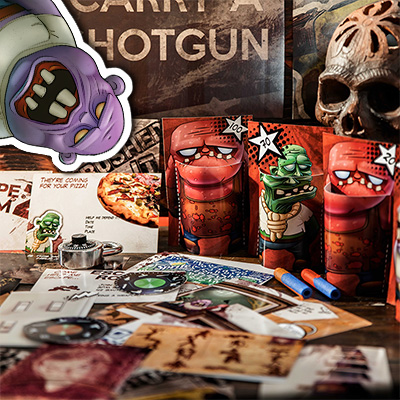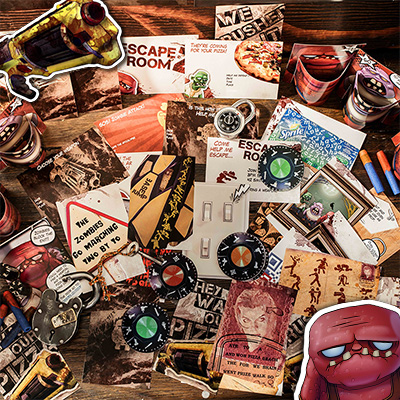 Kids Party Kit | 8-10 Year Olds
After a more Disney-esque Halloween? Then whisk your kids away on an enchanting escape room journey through the world of Frost.
The entire kit comes complete with everything you need to make your kids party or family game night unforgettable.  All you need to do is download, print, and set forth on a magical team adventure!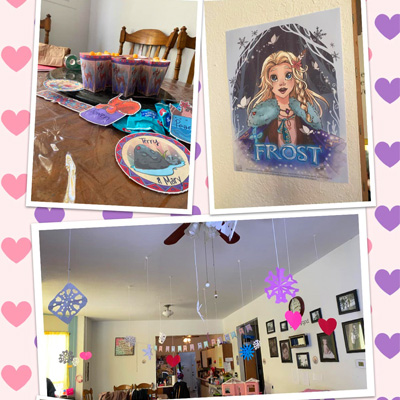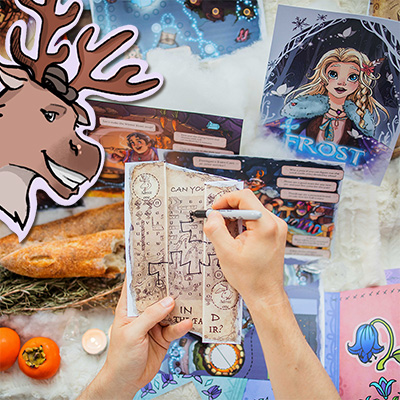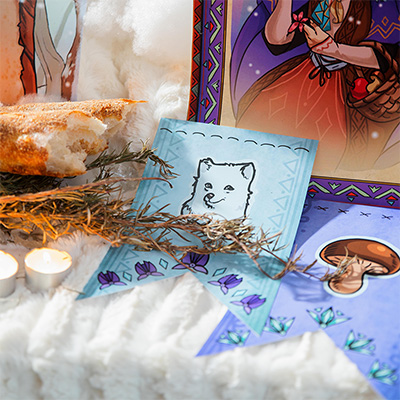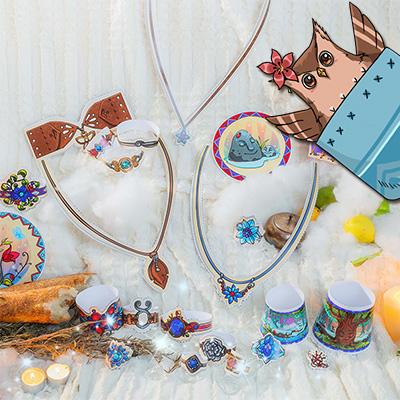 House Parties and Team Building | Casual Gamers
Need a break from gore and magic? Go for this super-spy adventure. Will your crew successfully infiltrate the W.A.R. facility before it goes online? Find out in this treasonous escape room kit that transforms your home into a daring adventure.
Designed as a chilled challenge perfect for older teen Halloween parties and adult house parties.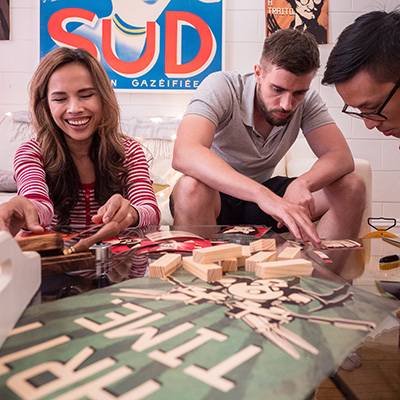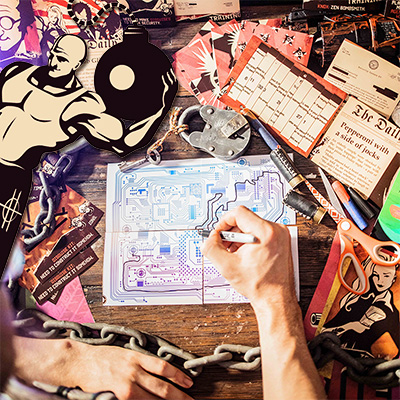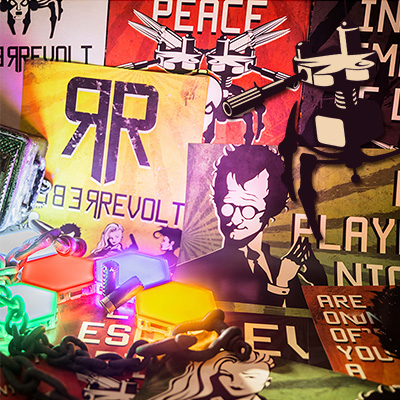 Kids Escape Party | 7-9 Year Olds
Transform your child's next Halloween or birthday party into a time travel escape room adventure she'll never forget.
Complete with party invites, room posters, complete 6 area escape room challenges and post-game party activities. We've got your whole Halloween party covered.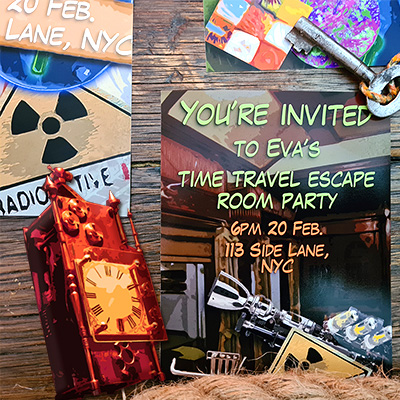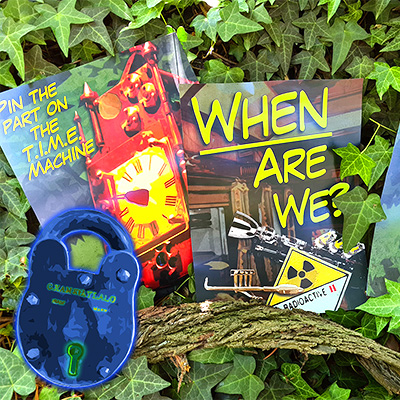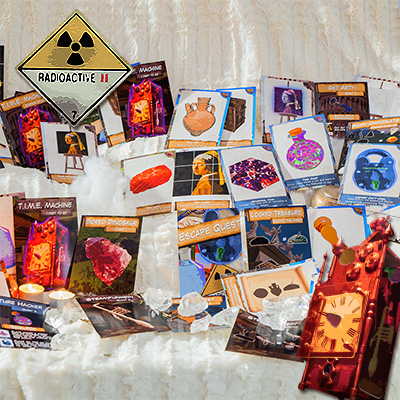 Educational Experience Pack | 10-13 Year Olds
Engage your students like never before by transforming your classroom into an Ancient Egyptian adventure!
This ready-to-go classroom activity kit includes all the worksheets, posters and props you need to bring your history lesson to life. No extra lesson-prep required, just print and you're done!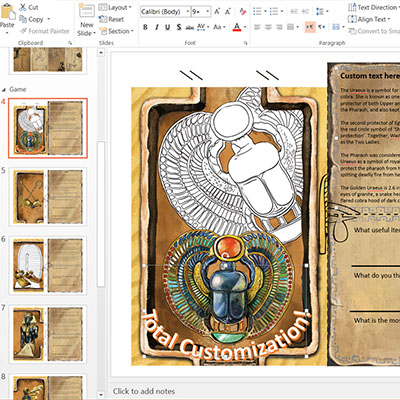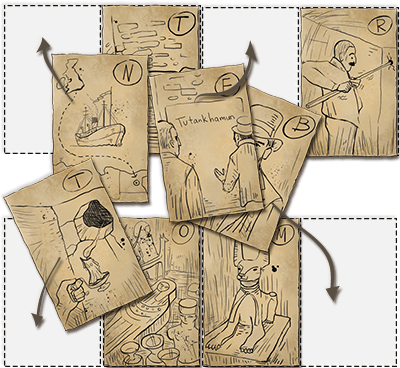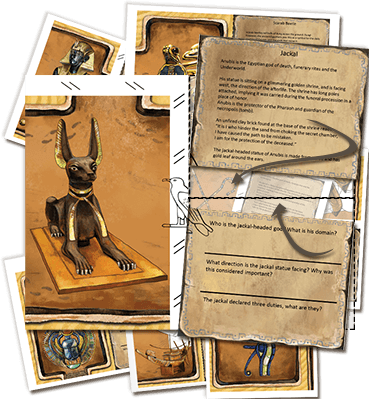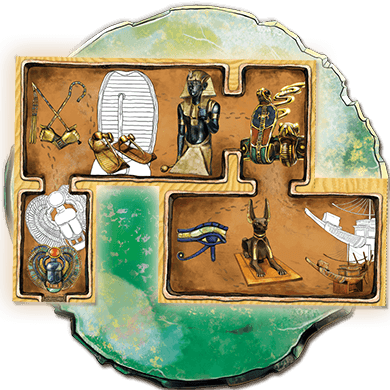 Creative Design Challenge | 10-13 Year Olds
Unleash your kids creativity by crafting an escape room game together! Game design combines critical thinking, creative expression, and team dynamics to fully engage your kids from the start.
This activity pack contains all of the hints, tips, and quick-start templates you need to make crafting your escape room game easy!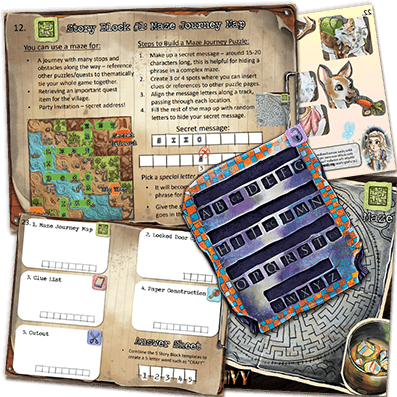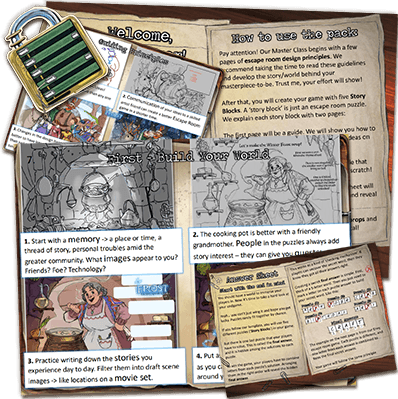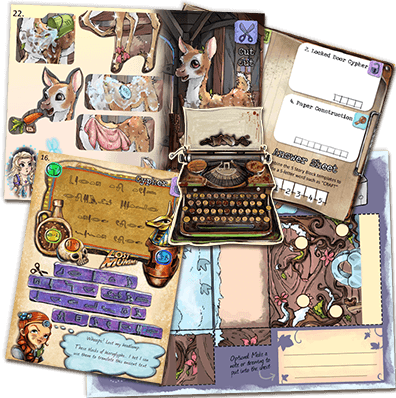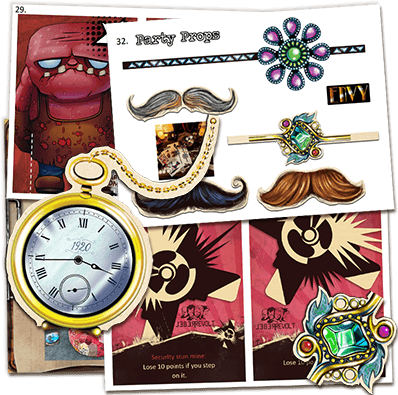 PLUS these Exclusive Free Bonuses:
Year-Round Access to Seasonal Extras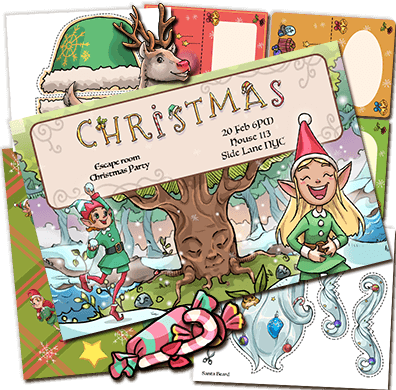 Our seasonal poster and prop packs are a super-easy way to add that extra level of spook, pumpkin spice, or belly-shaking merriment that your holiday party needs.
Once the holiday passes, so does our seasonal style pack - anyone who didn't grab the poster/prop pack misses out. But not you!
As a VIP, you can download and print them any time you like. Christmas in July, anyone?
Our VIP Seasonal Style Pack includes: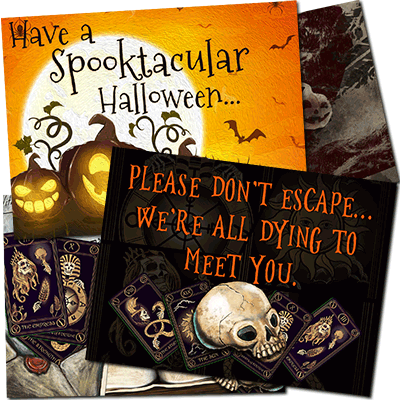 Spooktacular Halloween printables to instantly theme your party.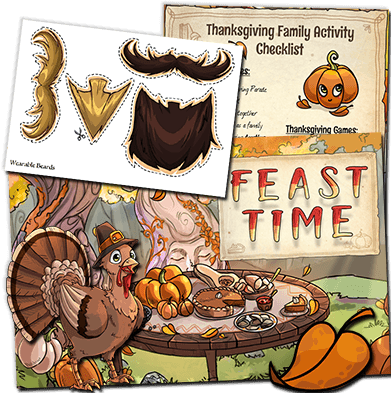 Charming Thanksgiving extras that will delight the whole family.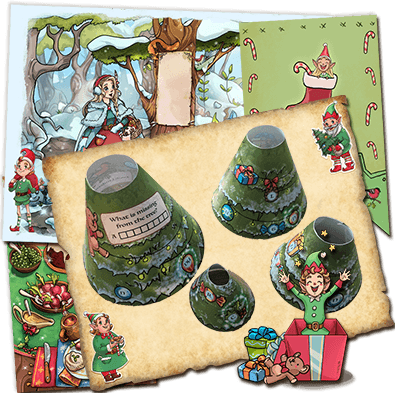 Fun Christmas goodies designed to make your holidays extra-magical.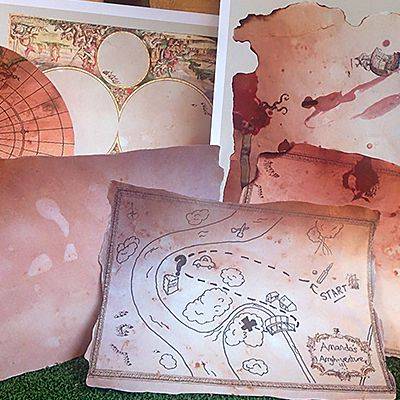 These 16 printable treasure maps add seriously smooth style to any olde-worlde escape room or themed kids party. Simply choose your favorite and print it out as an 8x10 (20cm x 25cm) photo or on normal office paper.
They're an exclusive free bonus only available in our bundle deals! Grab the kit to get the lot.
FREE copies of all our future games!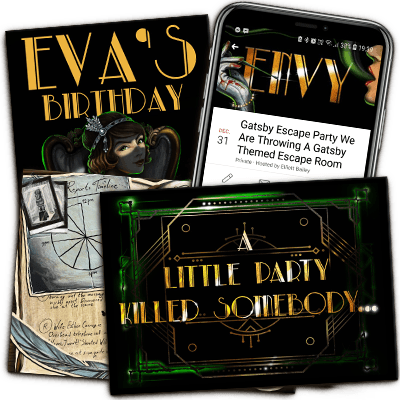 Every new game, update, bonus, and freebie will be sent directly to you before anyone else.
For FREE.
For life.
That's what being an Escape Room VIP is all about.
Grab the VIP Box for exclusive lifetime status!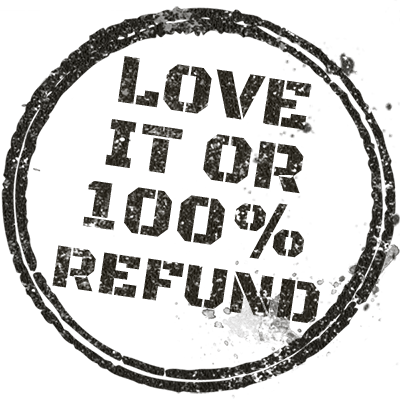 Risk-Free in every way (Really)
The entire bundle comes with a 100% money back guarantee.
No questions. No bull.
If you're not totally, fanatically, in love with the games after downloading, just drop us an email and we'll refund the lot.
That's what risk-free is all about.
Get All 6 Games, the classroom kit, VIP access, and Save 60%+ for life: