6 Printable Escape Room Games Guaranteed To Delight Your Friends And Family This Holidays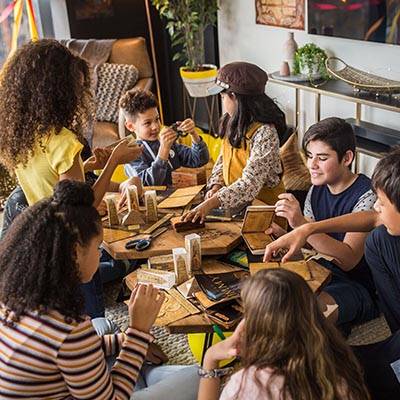 Looking for a fresh holiday activity? Don't worry, you're about to become a total party boss! Just grab a ready-to-play kit, and you're all set. This might be your new holiday tradition...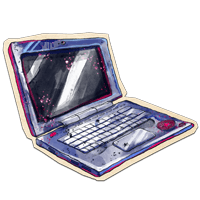 1: Download a Play-Anywhere escape kit
2: Print it out at home or an office store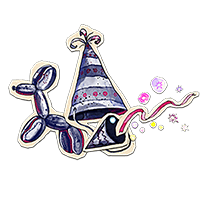 3: Get the Party Started!

What's a DIY Escape Room Kit?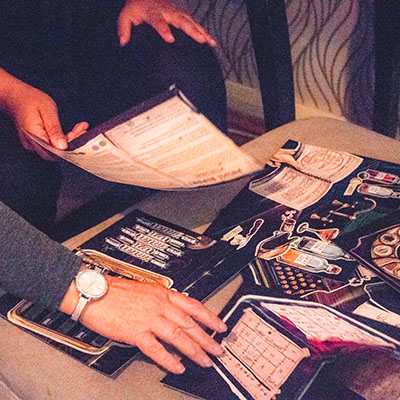 Ever wished you could bring the awesomeness of escape rooms into your home? (If you don't know what an escape room is, you're missing out! Let me catch you up)
This printable kit shrinks all the adventure of an escape room into a party-size pack of mega fun!
Imagine a magical blend of party game, board game, puzzle adventure and fun party themes... all fused into one unforgettable experience that'll leave your friends and family raving!
It's basically the ultimate holiday party idea.
And you can host it, easily!
How Do The DIY Games Work?
Relax. This will be the simplest family activity you've ever planned!
All you need to do is print out the escape room kit at home or at a photo printer. Then just place the puzzle cards around the room following our step-by-step setup guide.
And that's it. You're done!
Now that your holiday activities are all set, you just need to shoot out the invites, pile on the snacks, and crank up some infectiously festive tunes (don't worry, each kit comes with a custom playlist too!).
Aiming higher? We get it. We'll help you throw literally the best family holiday party ever! Each kit is 100% customizable, so you can tweak it to fit your guests perfectly. If you're looking for inspiration, check out what this mom did for her kids. Incredible!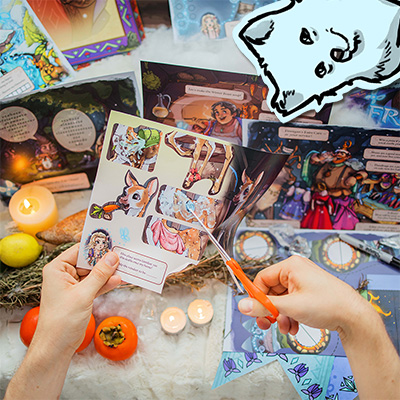 Or, Do You Need A Classroom Activity?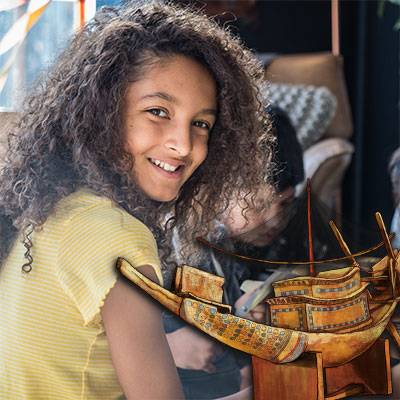 Sometimes, school and holiday ideas can be the same thing. That's where escape room games come in! They're immersive, creative, critical-thinking challenges that will kickstart your kids' minds. (Don't believe me? Read more)
But if you need something that looks a little more like a worksheet, we've got you covered.
We've designed a pack of super-engaging worksheet activities for you to use in your class or at home.
Each one absolutely captivates students with impressive visuals and stimulating challenges. Your kids won't even realise they're learning!
Let's Help You Find Your Perfect Escape Room Kit For The Holidays:
A magical game for Thanksgiving and Christmas.
Whisk your kids away on an enchanting escape room journey through the world of Frost. All you need to do is download, print, and set forth on a magical team adventure! A magical time for 8-10-year-olds. Just what you need to add a dash of 'magical princess' to your fun indoor activity.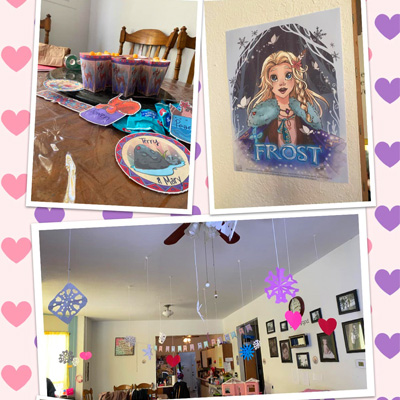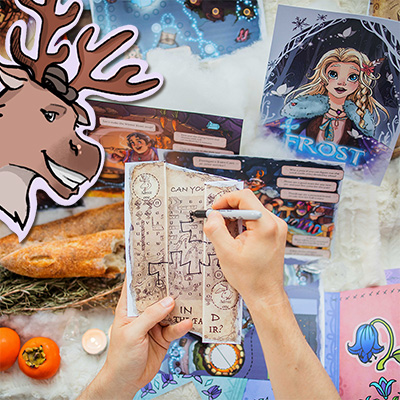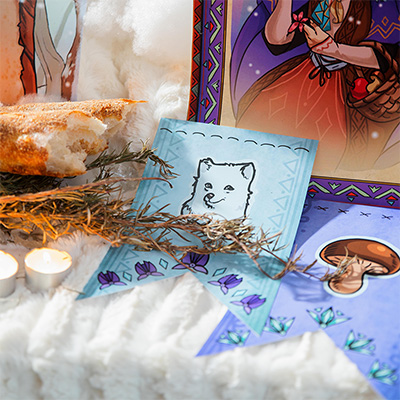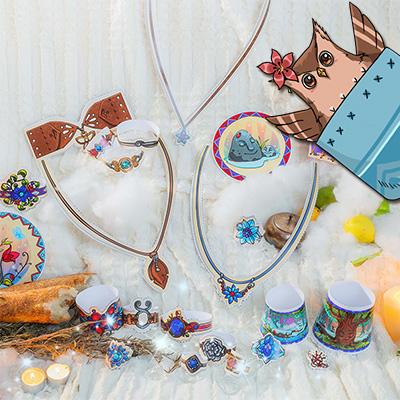 Adds class to ANY holiday party. Super-thematic for New Year's Eve
Easily transform any space into a 1920's Gatbsy style murder mystery game of debaucherous luxury and deadly feuds. Get ready for a night of velvet gloves, blood-stained. Perfect for classy Halloween events, adult house parties or game nights.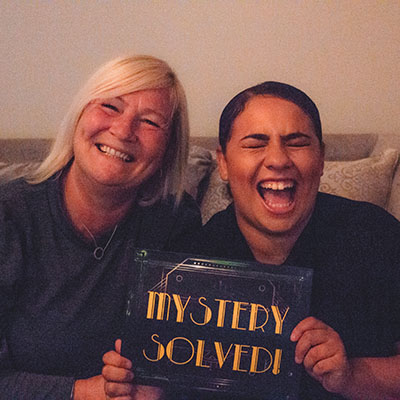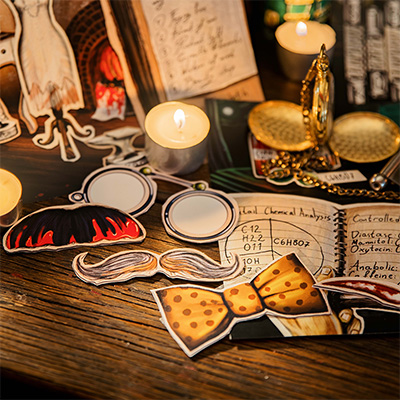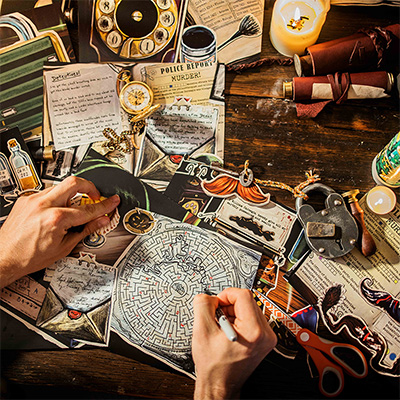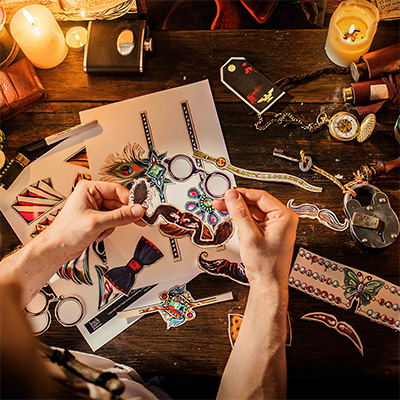 An epic quest for Halloween. Great for family team challenges.
Escape Room Z is a zombie-themed escape room kit that transforms your home into a nail-biting adventure.
It comes with everything you need to get your apocalyptic adventures started FAST, including all -puzzles, posters, and room decorations. Perfect for Halloween.
Just print & party!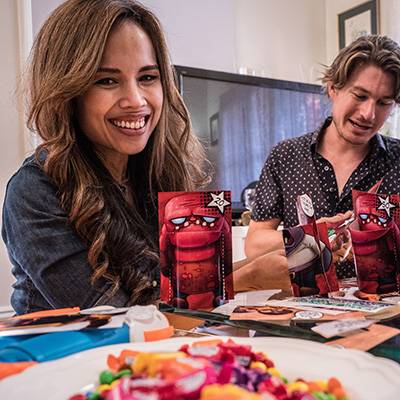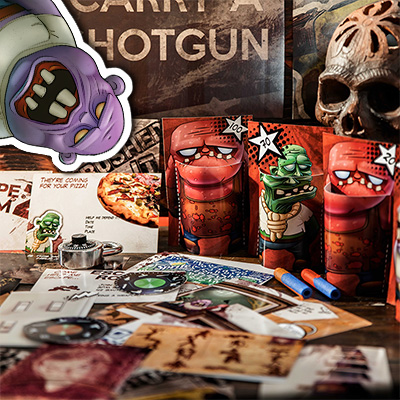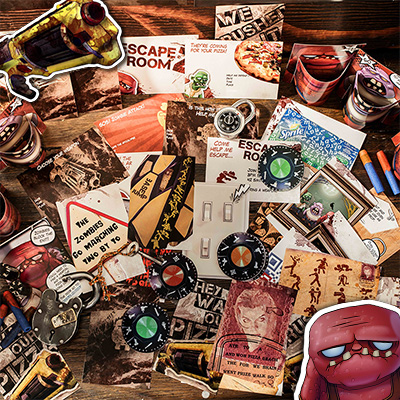 Looking For A Creative Family Activity? Try This One: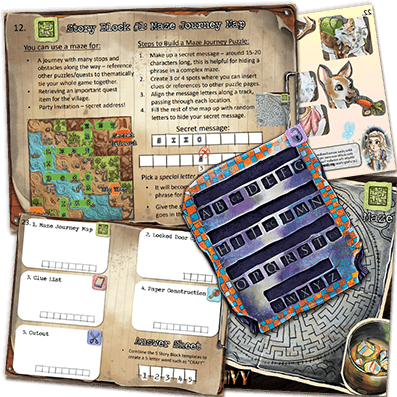 Bring the family together by designing a brilliantly fun escape room game.
The Master Class pack includes everything you need to get started instantly - printable templates, puzzles, and even props!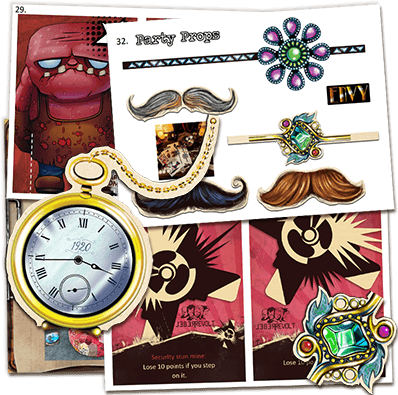 Or... Save Cash By Getting A Bundle!
We've thrown our best escape room games into themed boxes bursting with fun. This means you're about to have entertainment sorted for every upcoming anything.
Click the escape box below that suits you best and get ready to become the fun champ!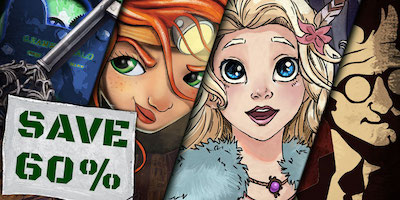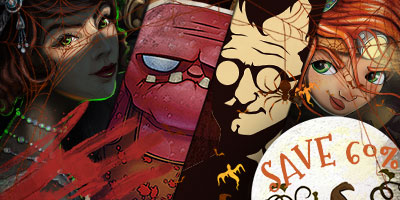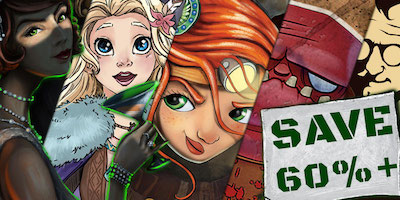 Kids Box
4x Escape Room Kits
Lost Mummy
Rebel Revolt
Escape Quest
Frost
Bonus: Treasure Map pack
Halloween Box
4x escape room kits
Envy
Escape Room Z
Lost Mummy
Rebel Revolt
Bonus: Skulls Card Game
Bonus: Halloween poster party pack
Bonus: Treasure Map pack
VIP Party Box
6x escape room kits
Envy
Lost Mummy
Escape Room Z
Rebel Revolt
Escape Quest
Frost
Bonus: Treasure Map pack
Bonus: Skulls Card Game
Bonus: Halloween Pack
Bonus: Thanksgiving Pack
Bonus: Christmas Pack
VIP early access to games
Lifetime FREE copies of all future games. Boom!