Instantly transform any space into a 'Ancient Egyptian Escape Room'. Perfect for kids Christmas parties, classrooms, and youth groups.
Download, print & party within minutes. No shipping required.
Take your kids Christmas party to the next level!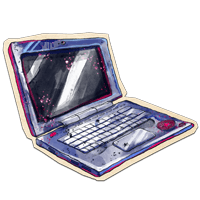 1: Purchase, Download & Print
2: Turn Your Space into an Egyptian Escape Room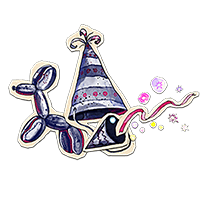 3: Party Like Never Before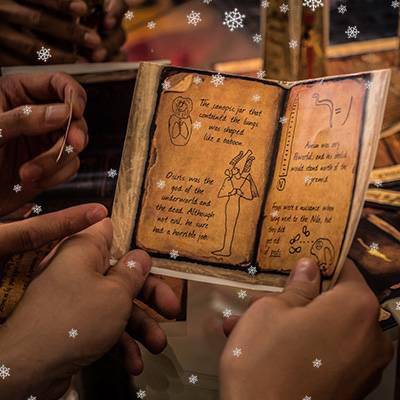 What you get inside your $29 Lost Mummy Escape Room kit: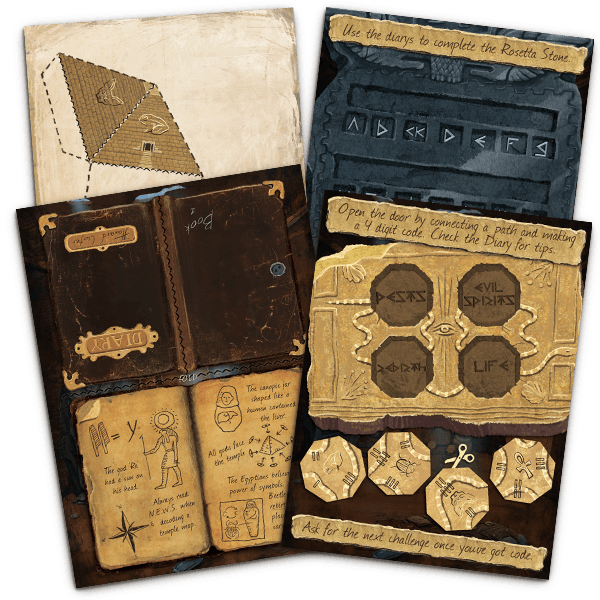 Full printable kit & easy-to-follow instructions

All you need is a printer, an empty room and a bunch of curious guests!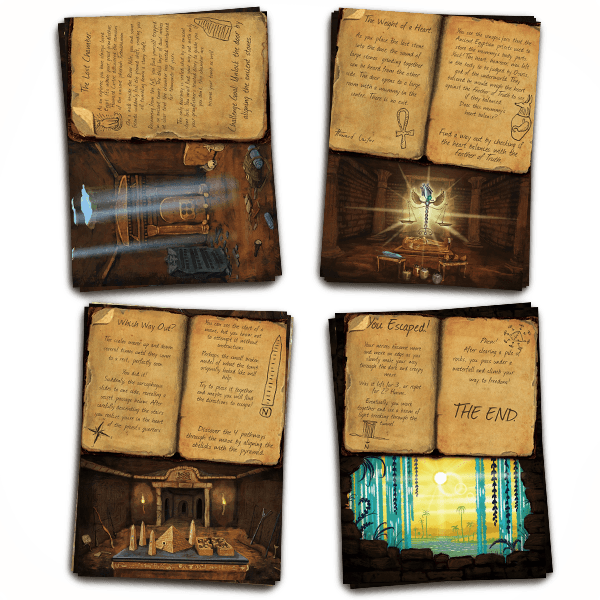 Everything you'll need to create an amazing party 
Includes 30 editable posters, party invitations, PowerPoint presentations, and a Spotify playlist, to ensure your 'Lost Mummy Escape Room Party' is one to remember!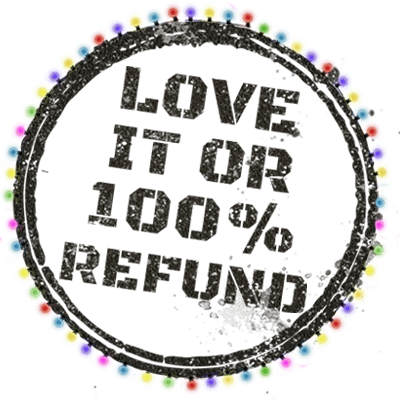 Money Back Guarantee and totally risk-free 
We?re sure you and your players will love your escape room kit. However, if it?s not what you?re expecting, just send us an e-mail and we?ll give you a full refund - no conditions.
"... it was a hit! With the editing tools, we were able to easily simplify clues."
"... the problem-solving, teamwork and collaboration was amazing!"
- Otago Association for Gifted Children
A few fun facts about us:

A 24/7 support team, with a smile on their face
We?re not serious about a lot, but one thing matters more than anything to us: Your experience!
This is why no matter what questions or challenges you face with your escape room kit, we?ll be there to help. Simply message us on Facebook or give our e-mail wizards a message on our contact page.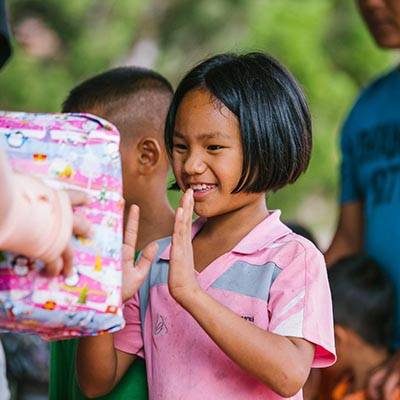 20% of the profit of your purchase is going to make poverty history
Not only will you be solving problems in the mysterious Egyptian world with our game, but you'll also be saving the real world when you purchase our escape room kit.
A significant part of your purchase will help kids and communities escape poverty through Project Justice, serving the underprivileged in Thailand and Laos.
Equipping everyday educators with superpowers 


Shelve the textbooks and clean off the whiteboard. Get your students engaged with an escape room kit! The 'Classroom Escape Room' pack comes with an entire week of lessons focused on Ancient Egypt. Here comes your ?Best Teacher Ever? award!
The Lost Mummy is part of the Classroom Escape Room Pack.
"It was so funny to see where their minds would go when trying to figure things out!"
"Families had a blast finding their way out! We used real locks, added a few other touches, and made some of the pieces bigger!"
So, what's the storyline and how does the game play out?
The sun was shining, the pyramids were pumping, the cats were ruling over the realm and then ? crash! You fell into a tomb. Ouch. The only way to escape? By solving the mystery of The Lost Mummy!
Guided by your wits, logic, puzzle-solving skills, exceptional good looks and your grandfather?s ancient diaries (yep, they exist!), you?ll play in a team in a race for King of the Hill.  
Beginner-friendly and suitable for ages 10 to 12, The Lost Mummy is the perfect party game for big groups, small groups, school classrooms, kids? birthday parties, camps and even your office party!
It takes around 45-minutes to complete and is totally scalable, so you can play with six or sixty adventurers!
There?s zero equipment required and it?s super easy to set up ? just download your kit, print at home, work, your local office store or even Amazon, and play!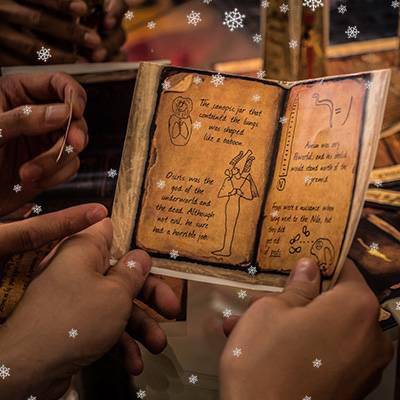 Here?s how your quest will go down in a large group:
You split your group into teams of six players.

It?s a race to finish first!

Each group plays simultaneously.

As the host, your job is to hand out the first challenge and get them to come to you with their answers.

When they pass the challenge, you give them their next quest. (Doing it this way will keep things in order and prevent confusion.)

First team to complete the quest and escape, wins! Cue the podium finish, celebratory dance party and victory selfies!

Sit back and savour being the game host of the century.
Ready to unleash your inner tomb raider?
Purchase, print and party with The Lost Mummy escape room kit today for just $29.
Or, buy several kits in a bundle and save big!
Kids Box
4 fun kids party escape games perfect for birthday parties
Guaranteed fun or your money back
16 Treasure Maps exclusive to our bundles
Big Party Box
5x party escape games for adults, kids, and work mates.
Guaranteed fun or your money back
16 Treasure Maps exclusive to our bundles
VIP Escape Box
6x party escape games for adults, kids, and work mates.
Guaranteed fun or your money back
16 Treasure Maps exclusive to our bundles
VIP early access to games
Lifetime FREE copies of all our future games. Boom!