Utilisez l'un de ces kits d'Escape Game pour transformer votre prochain événement en une véritable aventure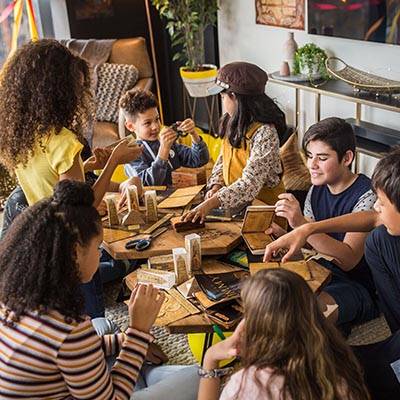 Devenez une légende de la fête en organisant une soirée Escape Game à la maison, à l'école ou au travail. Passez des heures à vous amuser avec un kit imprimable prêt à l'emploi pouvant être joué par 2 à 200 personnes et plus !
Adds Instant Thrill to Halloween!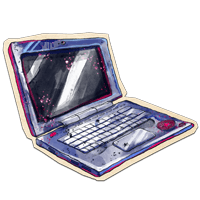 1 : Téléchargez un kit d'Escape « à jouer n'importe où »
2 : Imprimez-le à la maison ou dans une imprimerie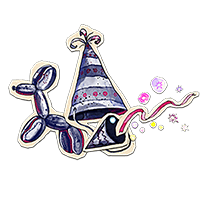 3 : Que la fête commence !

Qu'est-ce qu'un kit d'Escape Game maison ?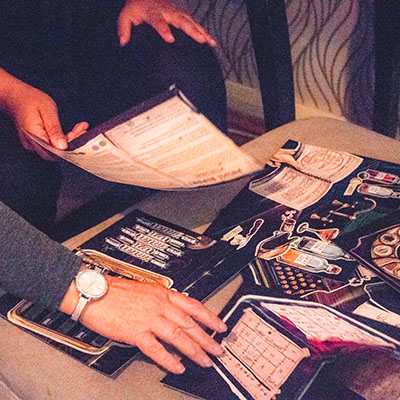 Imaginez si vous pouviez réduire toute la splendeur d'un Escape Game en une seule boîte. (Quoi ? Vous ne savez pas ce qu'est un Escape Game ?! Laissez-moi vous mettre au courant)
Il s'appellerait probablement quelque chose comme « Kit d'Escape Game maison ».
Malin, non ?
À la fois jeu de fête. À la fois jeu de société. À la fois jeu de réflexion. Ce serait une expérience créative à vivre avec des amis, des enfants, des collègues et d'autres sorciers.
Mieux encore, vous pourrez le personnaliser comme vous le souhaitez.
Ce serait la soirée ultime...
De tous les temps.
Comment fonctionnent les jeux maison ?
Une fois que vous avez téléchargé l'un des kits d'Escape Game, imprimez-le sous forme de photos standard ou sur votre imprimante personnelle. Placez ensuite les cartes d'énigme tout autour de la pièce en suivant le guide d'installation.
Et voilà, vous avez terminé !
Il ne vous reste plus qu'à inviter votre équipe, préparer les apéritifs et les boissons et à lancer la liste de musiques (oui, il y a même de la musique de fond).
Remarque pour les surdoués : je comprends. Vous devez organiser littéralement la meilleure fête de l'année. Ne vous inquiétez pas, nous avons ce qu'il vous faut ! L'Escape Game vient avec l'éditeur de jeu complet pour que vous puissiez tout personnaliser. La barre est placée assez haut cependant : voici ce qu'une mère américaine a fait pour son enfant. C'est fou !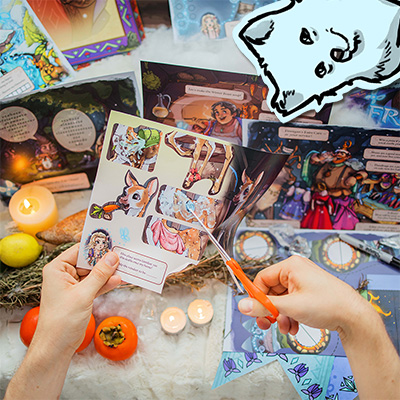 Or, Do You Need A Classroom Activity?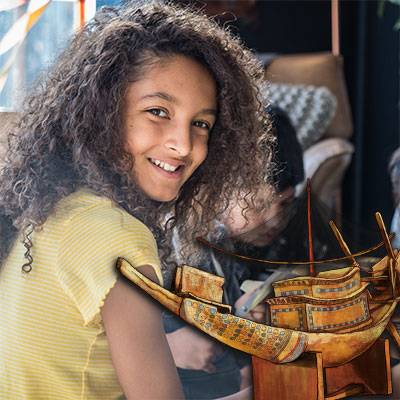 Escape room games are the most immersive, out-of-the-box teaching tool you can get (here's why).
But if you're looking for something more worksheet-based, we've got you covered.
We've made a whole bunch of engaging worksheet games for you to use in your classroom or homeschool lessons.
Each game is designed to captivate students with fun puzzles and creative challenges, so that school feels more like an adventure!
Let's Help You Find Your Perfect Escape Room Kit:
Nous sommes là pour veiller à ce que vous puissiez choisir l'Escape Game qui vous convient le mieux. En plus de toutes les informations ci-dessous, une équipe de soutien souriante est à votre disposition pour vous aider.
Envoyez-nous simplement un message via e-mail ou Facebook, et nous répondrons à toutes vos questions, à chaque étape du processus !
Limited Time Deal - Save 60%, Plus Exclusive HALLOWEEN Gear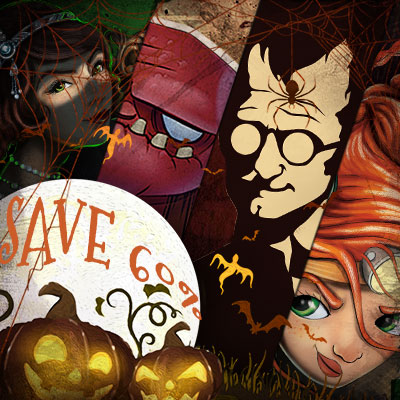 The Halloween Box has your entire Halloween party covered, and then some! It comes jam-packed with:
Looking For A Creative Family Activity? Try This One: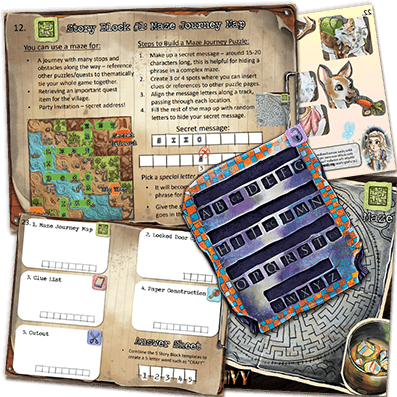 Bring the family together by designing a brilliantly fun escape room game.
The Master Class pack includes everything you need to get started instantly - printable templates, puzzles, and even props!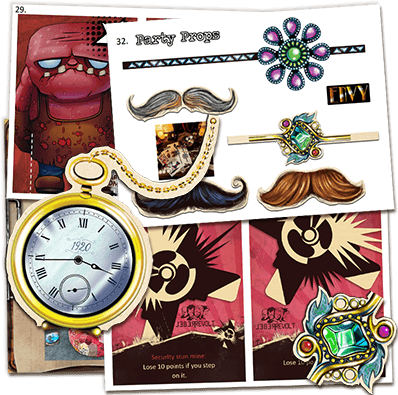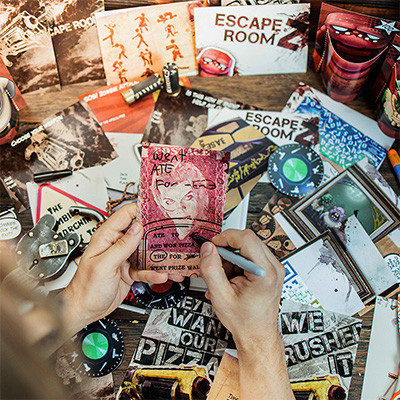 Escape Room Z est un kit d'Escape Game sur le thème des zombies qui transforme votre maison en une aventure à vous ronger les ongles.
It comes with everything you need to get your apocalyptic adventures started FAST, including all -puzzles, posters, and room decorations. Perfect for Halloween.
Just print & party!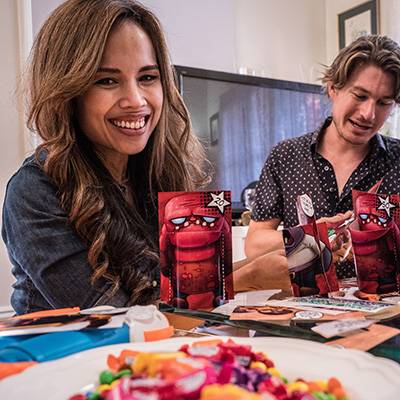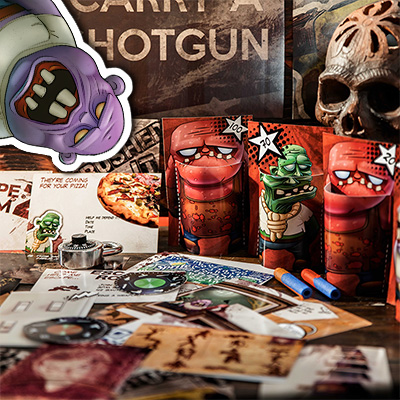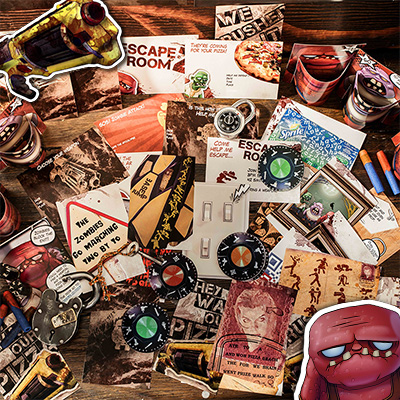 Ou... Économisez de l'argent en obtenant un pack !
Nous avons regroupé nos meilleurs jeux d'Escape Game dans des packs à thème débordants d'amusement. Vous aurez donc du divertissement trié et prêt à l'emploi pour n'importe quel événement à venir.
Cliquez sur le pack Escape Game qui vous convient le mieux ci-dessous et préparez-vous à devenir le champion du fun !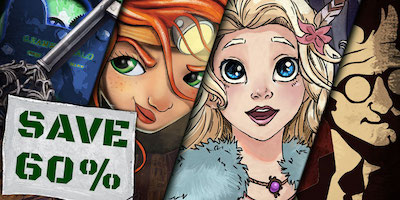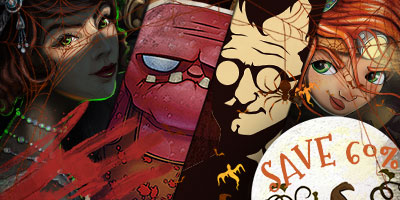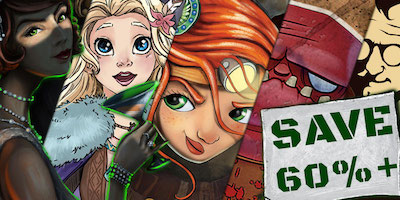 Pack enfant
4x Escape Room Kits
La momie perdue
Révolte Rebelle
Quête d'Évasion
Frost
Bonus: Treasure Map pack
Pack Halloween
4 x kits d'Escape Game
Lueur d'Envie
Escape Room Z
La momie perdue
Révolte Rebelle
Bonus: Extra Halloween Fan Games
Bonus: Skulls Card Game
Bonus: Halloween poster party pack
Bonus: Treasure Map pack
Pack fête VIP
6 x kits d'Escape Game
Lueur d'Envie
La momie perdue
Escape Room Z
Révolte Rebelle
Quête d'Évasion
Frost
Bonus: Treasure Map pack
Bonus: Skulls Card Game
Bonus: Halloween Pack
Bonus: Thanksgiving Pack
Bonus: Christmas Pack
Un accès anticipé aux jeux VIP
Des copies GRATUITES à vie de tous les futurs jeux