Our escape room games have fueled epic adventure all around the world. Just listen to the stories of these passionate players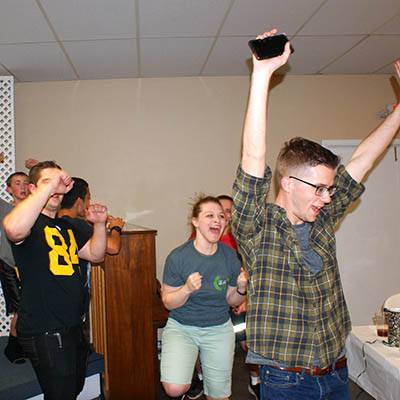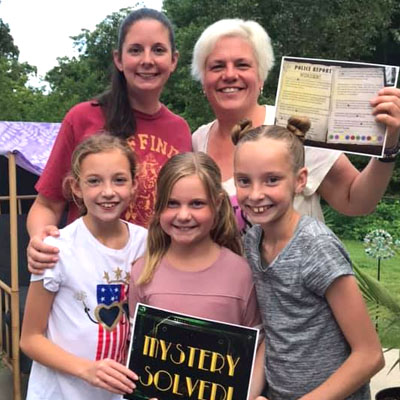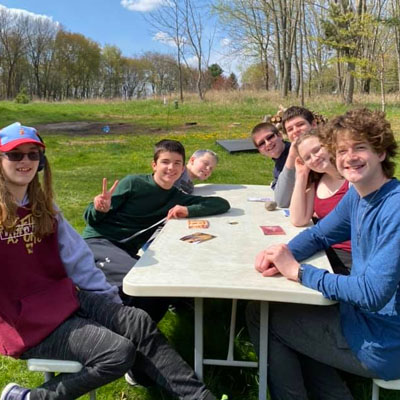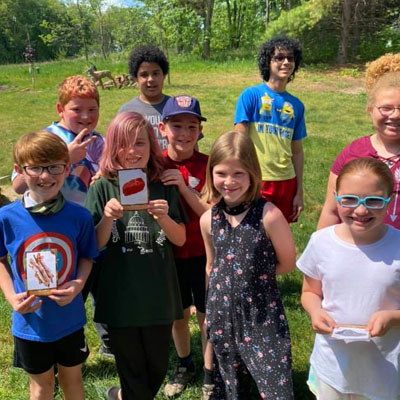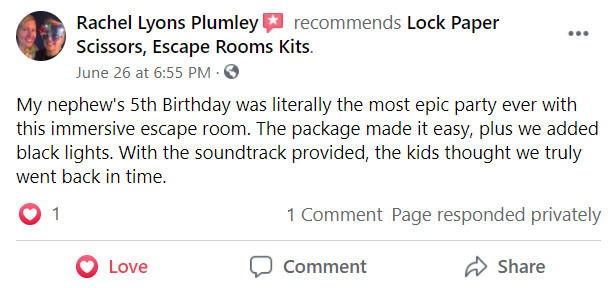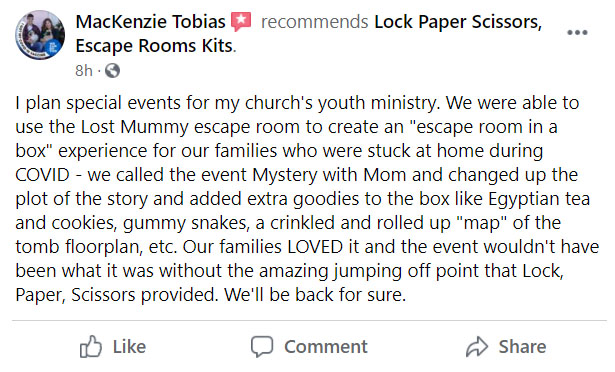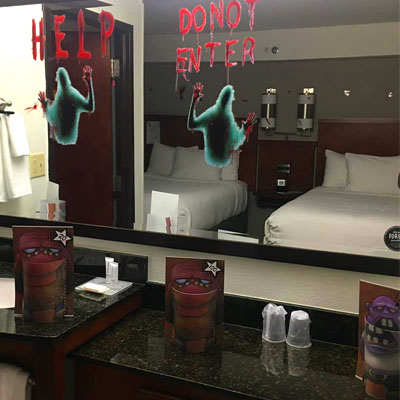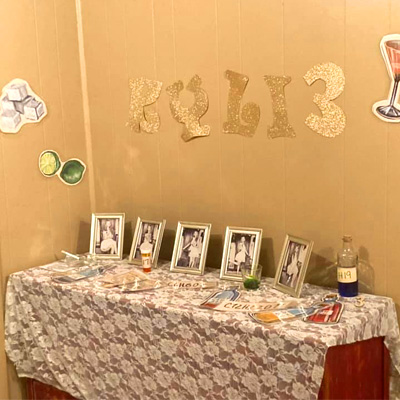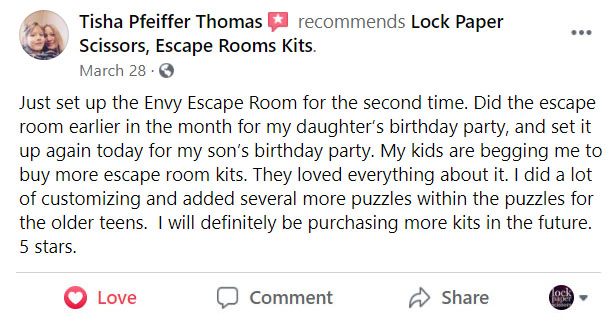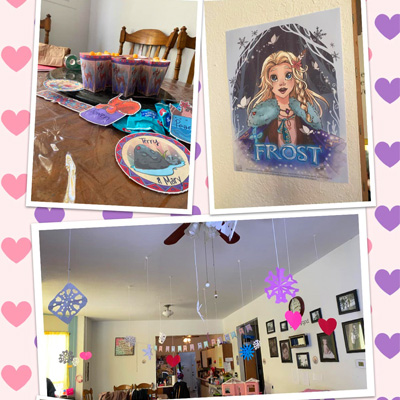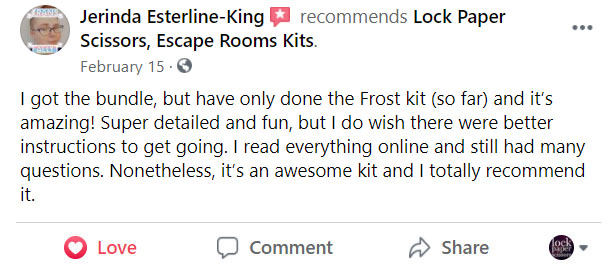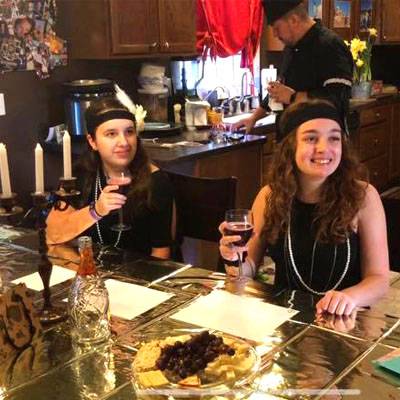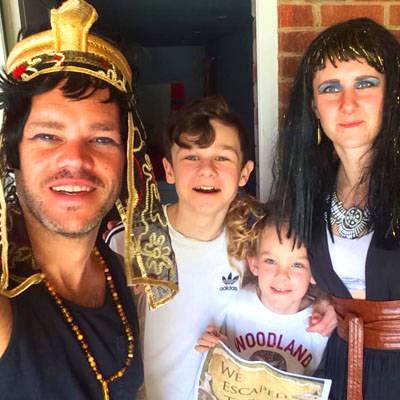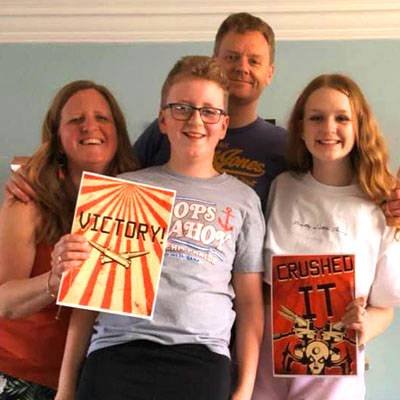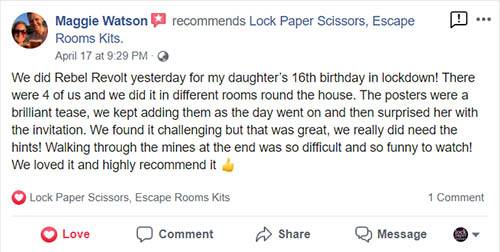 Inspired? Find a game you love:
Ou... Économisez de l'argent en obtenant un pack !
Nous avons regroupé nos meilleurs jeux d'Escape Game dans des packs à thème débordants d'amusement. Vous aurez donc du divertissement trié et prêt à l'emploi pour n'importe quel événement à venir.
Cliquez sur le pack Escape Game qui vous convient le mieux ci-dessous et préparez-vous à devenir le champion du fun !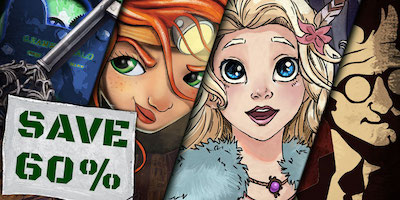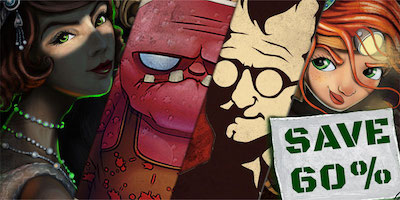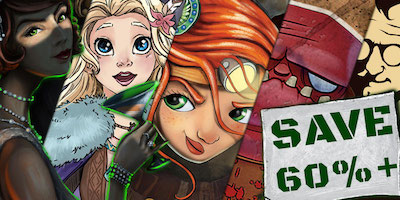 Pack enfant
4x Escape Room Kits
La momie perdue
Révolte Rebelle
Quête d'Évasion
Frost
Bonus: Treasure Map pack
Pack fête
4 x kits d'Escape Game
Lueur d'Envie
Escape Room Z
La momie perdue
Révolte Rebelle
Bonus: Skulls Card Game
Pack fête VIP
6 x kits d'Escape Game
Lueur d'Envie
La momie perdue
Escape Room Z
Révolte Rebelle
Quête d'Évasion
Frost
Bonus: Treasure Map pack
Bonus: Skulls Card Game
Bonus: Halloween Pack
Bonus: Thanksgiving Pack
Bonus: Christmas Pack
Un accès anticipé aux jeux VIP
Des copies GRATUITES à vie de tous les futurs jeux