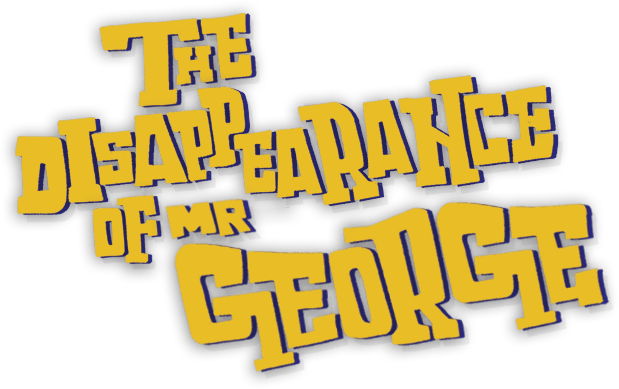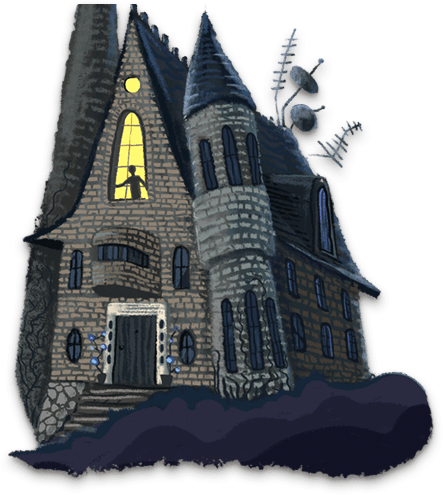 Want to see an epic example of The Disappearance of Mr George in action? Click here to see how one teacher used this kit to transform her classroom into an unforgettable adventure!
Great. You've all arrived.
Play this video for your crew on a computer monitor, television, or phone before starting your investigation.
Comment résoudre les énigmes
Résoudre les énigmes de cet Escape Game implique d'établir des liens latéraux entre des indices ou compléter des missions, comme des labyrinthes.
Commencez là où tout bon enquêteur le ferait : en regardant les preuves sur les feuilles d'énigmes. Certaines sont plus faciles à aborder que d'autres, alors examinez-les toutes pour avoir une idée de la façon dont les choses fonctionnent. Vous trouverez les indices plus bas sur cette page si vous êtes bloqué.
Inscrivez vos réponses sur le Mr. George's Obsessions chart. If you're not sure where an answer fits, keep solving other puzzles and use process of elimination. Agent Starr has left you an example.
Don't worry about knowing when a puzzle is solved. Trust me it's super obvious.
Once you've completed the obsession map, fill out the colored circles on the safe to see if you've got the correct passcode. If you do, turn over the Stop cover sheet to confirm ...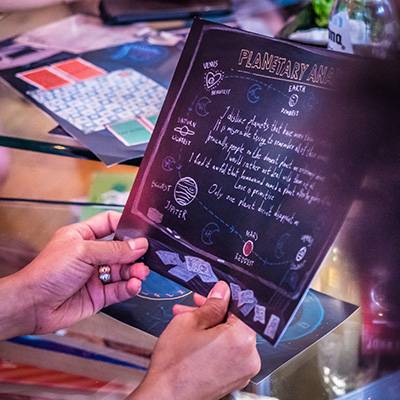 You'll never be stuck.
Every puzzle has plenty of hints, including the full solution.
Find the puzzle you're stuck on below.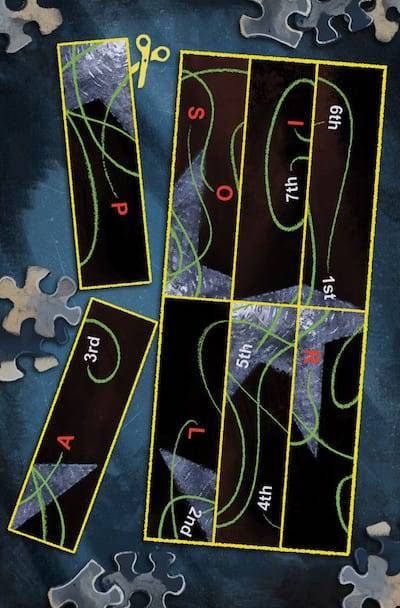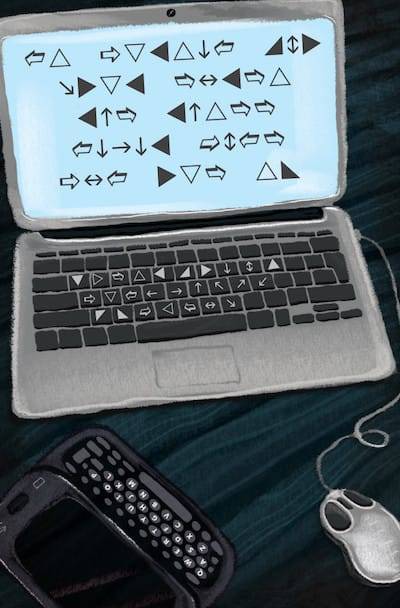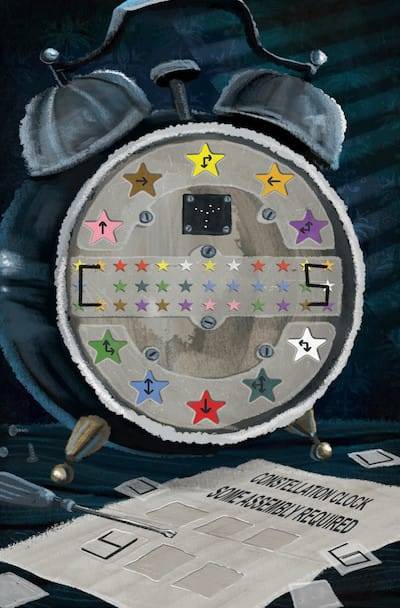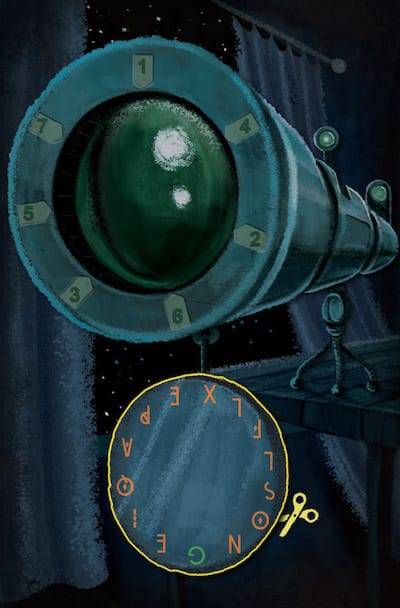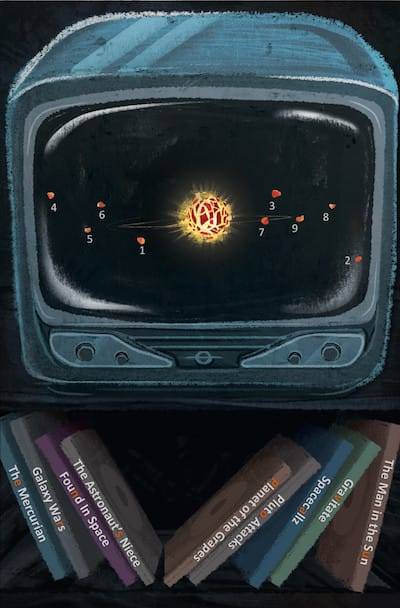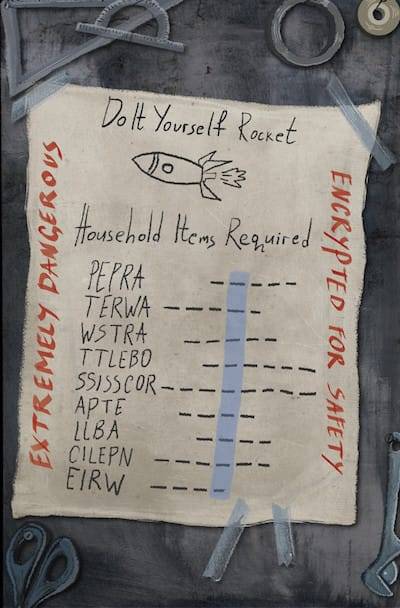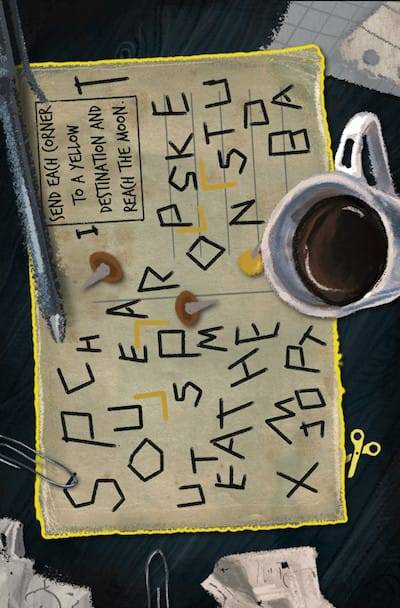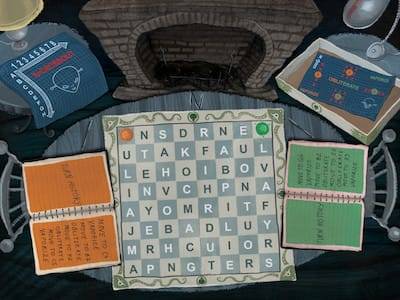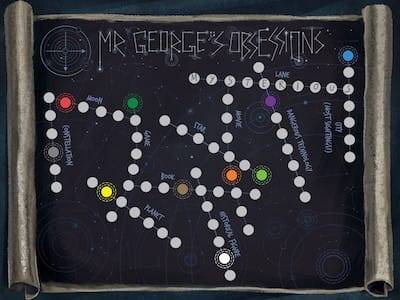 Envie de plus d'aventure ? Obtenez un autre kit d'Escape Game :
Essayez Révolte Rebelle. 
A Treasonous Escape Room Kit That Transforms Your Home Into A Daring Adventure.
It's an easier challenge that's perfect for casual puzzle masters or teen parties.
(Save $7 with coupon code GAMEON)