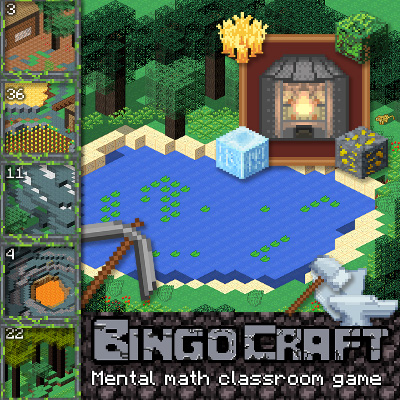 Instantly craft an engaging math lesson with this printable activity pack
Electrify your classroom with this rapid-fire mental math contest. Math practice has never been this exciting! Kids love the challenge, and you'll love how easy it is.
Just print the sheets, and let the games begin!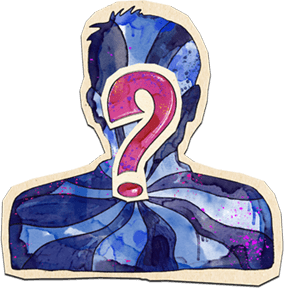 Designed for 6th-9th grade students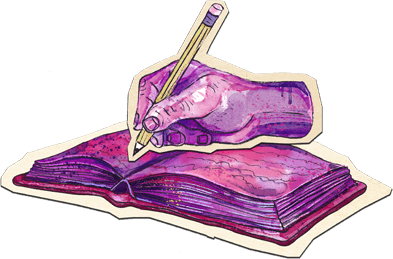 Mental math (x/÷/+/-, time, currency, etc.)
Customizable for any grade level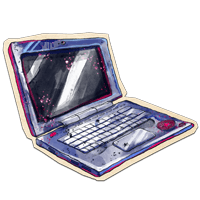 Instant download, print & play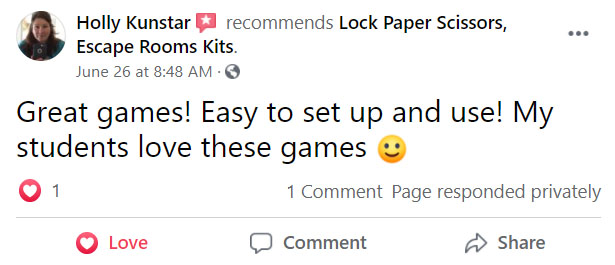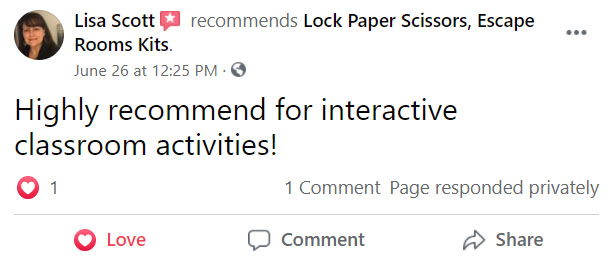 How Does This Grand Math Contest Work?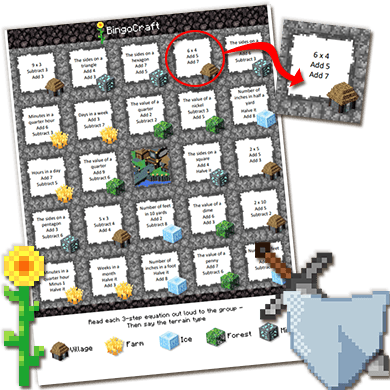 You Read The Equation And 'Terrain Tile' To Your Eager Students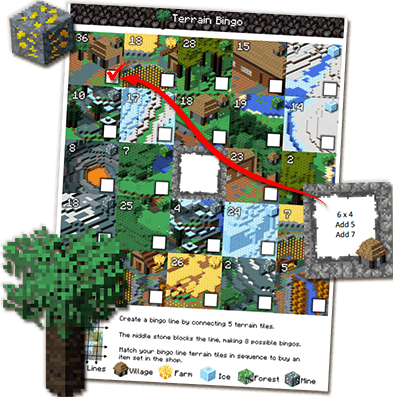 Students Race To Solve The Equation And Find It On Their 'Terrain Sheet'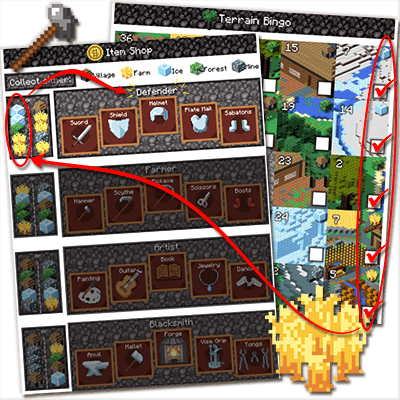 First To Bingo Wins An Epic Title, A Unique Armor Set, And Endless Glory!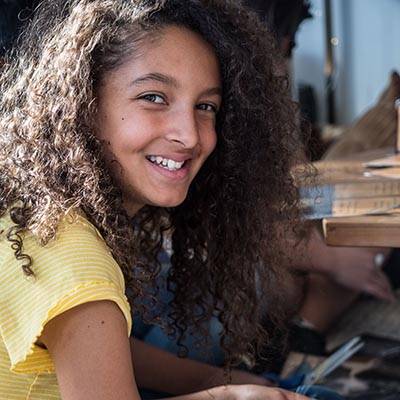 This printable math activity is 100% classroom-ready, and fully curriculum aligned. Just print a copy of the worksheet for each student (or group of students, for a team contest).
BingoCraft engages kids by directly challenging them to sharpen their own mental math skills. How? Students will race to solve equations that you read out loud (x/÷/+/-, measurement, time, and currency).
Each equation has three parts, and also a 'terrain type' attached to it. So students must also exercise their ability to listen and follow directions under pressure.
The first one to solve a Bingo line of equations wins a unique 'item set'! This competitive aspect is a sure-fire way to switch on your students' minds, and reinvigorate your children's interest in mental math!
Sharpen Your Tools - Get Rid Of Dull Worksheets:
There's no way around it. Kids hate math practice!
At least, they hate it... until you transform 'practice' into a grand tournament of ultimate glory!
BingoCraft is a gripping whole-classroom math activity that pits students against each other in a rapid-fire mental math speed contest.
The Minecraft theme instantly engages kids every time. So they don't even notice that they're practicing their mental math skills. The end result? Invested students, maxed-out classroom energy, and some super-sharp math skills!
Plus, each activity sheet is 100% customizable, so you have complete control over the content, difficulty, and duration of your math lesson.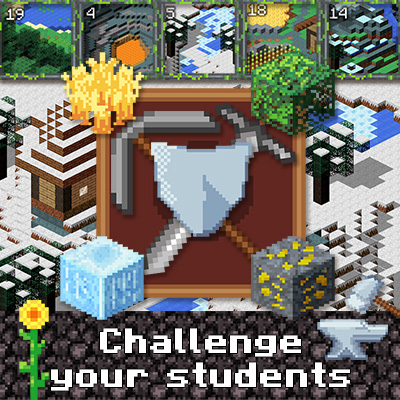 What You Get In Your Math Activity Kit: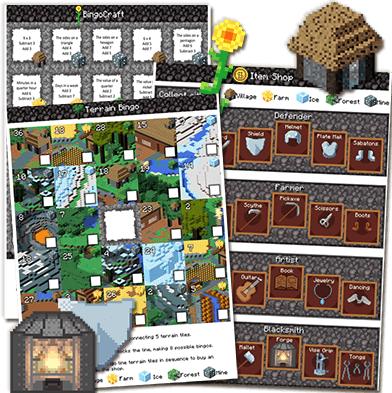 One Classroom-Ready Math Lesson
Take a breather, it's all done. The activity pack comes with all of the printable sheets and answer keys you'll need.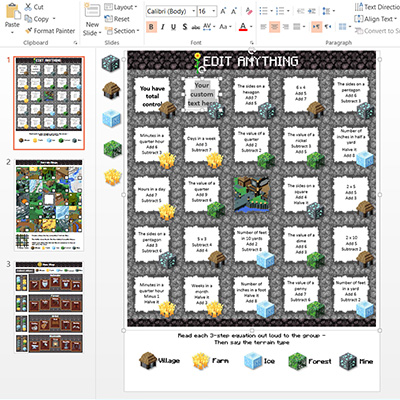 Total Control Over The Experience
This is your lesson! You can easily edit the worksheets using our simple Experience Editor.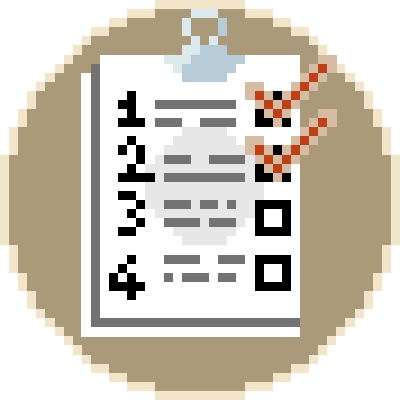 Easy, Step-By-Step Setup Guide
Never get stuck again. We make sure to walk you through each puzzle with an easy-to-follow guide.
How You'll Breeze Through Lesson-Prep:
Saves You Time. Work's Already Done!
You've got a lot on.
So we've made sure that the game can be easily set up in under 30 minutes. Just download, print, and you're done!
Saves You $$$. Buy Once, Use Forever
The activity pack is yours to keep, forever!
You've got an easy, editable, reusable classroom activity in your back pocket that you can run year after year.
PLUS You Get These Free Bonuses:
Risk Free Refund Guarantee
Didn't love it? Then don't pay for it! Just let us know and we'll send you a 100% refund, no questions asked.
Just print what you need. No wasted packaging. No postage. No messy production costs. Yay!
And, You're Paying It Forward: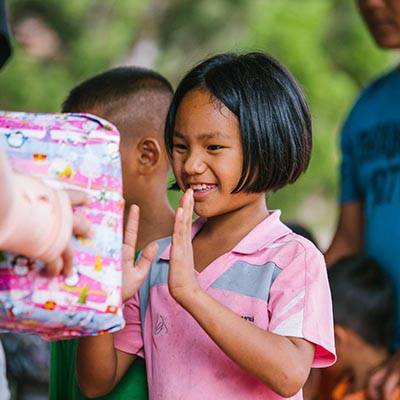 20% From Your Purchase Will Be Donated To Help Kids Escape Poverty And Child Trafficking In Rural Thailand.
This Is The Perfect Chance To Start The Conversation With Your Class Around The Global Community, Privilege, And Leaving A Legacy.
Check Out The Full Story 
Here.
Max-out Excitement For Your Math Lesson. Download For $9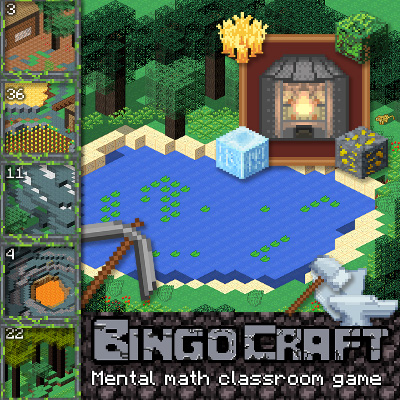 Or, Save 50% By Grabbing All 4 Math Activity Kits
Load up with this ultimate math resource pack to keep your kids engaged again and again. You get our four BEST math games: