At Home Escape Room Kit
A zombie themed escape room kit that transforms your living room into a nail-biting adventure. Complete with enough 'Aghh' to scare your socks off.
Just Download, Print And Party Tonight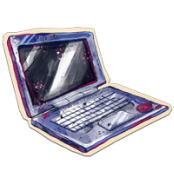 1: Download the escape kit
2: Print it out anywhere
3. Carefree fun for 2+ adults at home
What Is The Escape Room Z Play-At-Home Escape Room Kit?
Perfect for small and large groups
Since you can print more copies of the game it can be played by 2 people+ all the way up to larger groups like 10 people.
Escape rooms are one of the best team building activities ever. They require constant communication and challenge players with healthy conflict. The Escape Room Z kit takes this to the next level by creating a competitive environment where teams simultaneously battle for King of the Hill. Just print out a copy of the game for every 4-8 players.

Here're some tips for running the game with larger groups:

Split the group into several teams of 4-8 people that will compete for King of the Hill.
Each group can play simultaneously.
Teams require 1-2 mobile phones so they can look up hints in the Survival Guide and complete some of the challenges. The Survival Guide also contains solutions, so if you have super competitive teams make players come to you where you'll give them the hint but they'll receive a time penalty.
It's a race to the finish so there' no need to set a timer unless your day requires it.
Make a big event out of revealing the winning team since this will be a highlight of the challenge.
Example from Church Youth Retreat
How Mark, From Harvest High School, customized The Game For High Schoolers:
I ran Escape Room Z a couple of weekends ago with middle school/high school students and adult leaders. Our crew had about 32 people, so four teams of 6-7 and everyone finished within 90 mins, with the fastest team being 70 mins.
We mostly used the 4x6 picture puzzles and added a couple of real props of our own. Overall the game was enjoyed by all, kids really liked the challenge. I had to give a lot of hints, as the game was quite hard, but tried to let them push through it for a while before dropping any clues.

One puzzle I added at the beginning was to order a case like this for each group. In it, I put their puzzle picture cards, a pair of scissors, and tape in each box. I set the combination to 894. I also had placed a mirror in the room in which had the word HID written in red fingerpaint (to look like a bloody message) and like a finger smear beside the D like the person was actually trying to write the word HIDE. The letters HID are a standard A1 Cipher.

Upon starting the game I gave each group their box and immediately they had to figure out how to open it. I did give them the clue that upon waking up in the apartment they found a note scrawled on a piece of paper that read Roses are Red, Violets are Blue, A is 1 and B is 2. I did not draw their attention to the mirror. This first puzzle took about 10 minutes before groups started figuring out that HID was the combination. This was a fun little starting puzzle to get to the real puzzles.

The case add-on was a lot of fun and was interesting to see which groups made opening their cases the priority as opposed to some groups who initially spent a lot of time inspecting the other items in the room. You could use really any three digit word on the mirror, at first I was going to use DIE with combo 485, but I thought HID was more curious and drew more attention that it might be more significant than just a message. Writing on the mirror just made sense since they needed it to view the backwards blood message too, and it was just good creepy decoration.

I also thought handing each group a mysterious case was a lot more exciting than just the stack of photos alone. Spotify playlists were good too!

Additionally, we used a metal box and a combo lock which I put the nerf guns in, that definitely made it more exciting too. I believe you had made that suggestion on something I had read and it really made it more exciting to have hands on it.

What made me laugh was the phrase 'Obey Your Hunger' has come to be an inside joke for the students who went on the retreat, they think that is hilarious!
You Can Even Customize The Game!
Adding your own style to Escape Room Z is as easy as editing a Word document. This allows you to skip the grunt work and get straight to the fun part of designing fabulous puzzles.

Some easy mods you can make to the game include adding real-life combination padlocks or adding the name of whoever's party it is.
Open the game in PowerPoint.
Then change whatever you like!
Adored By Survivors The World Over:

Download the Complete Escape Room Kit and Play Tonight:
Purchase, Print And Party With The Escape Room Z Kit Today For Just $29.

Transform any space into a nail-biting escape room adventure. Perfect for house parties and team building.

Instant download. Just print & party.

Risk-free with 100% money back guarantee.
Or... Save Cash By Getting A Bundle!
We've thrown our best escape room games into themed boxes bursting with fun. This means you're about to have entertainment sorted for every upcoming anything.

Click the escape box below that suits you best and get ready to become the fun champ!

Bonus: Halloween poster party pack


VIP early access to games


Lifetime FREE copies of all future games. Boom!

Bonus: Halloween poster party pack

VIP early access to games

Lifetime FREE copies of all future games. Boom!