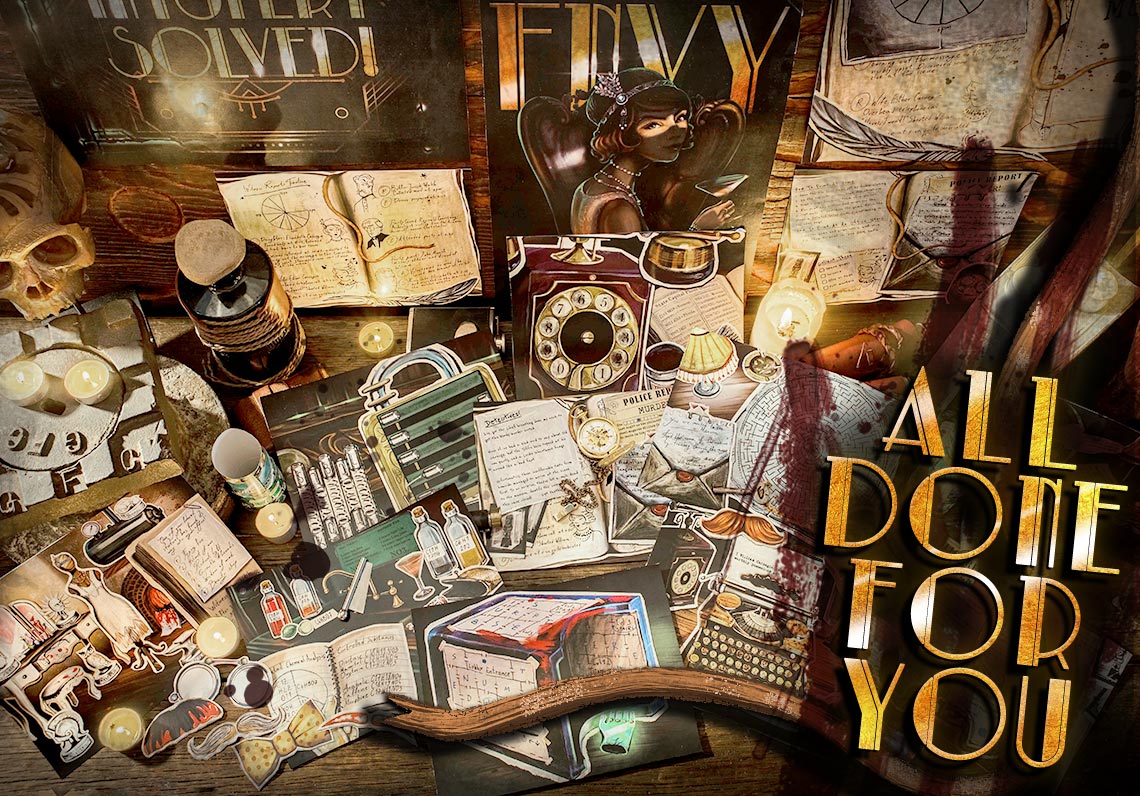 Find the best escape room kit for me in 60 seconds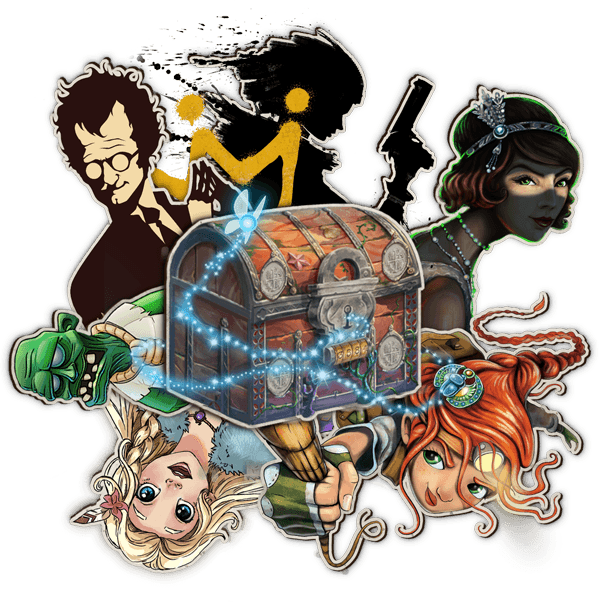 Use one of these DIY escape room kits to transform your event into a mysterious adventure.
Let's find your perfect escape room kit: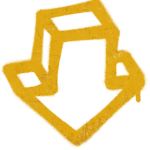 Let's Help You Find Your Perfect Escape Room Kit: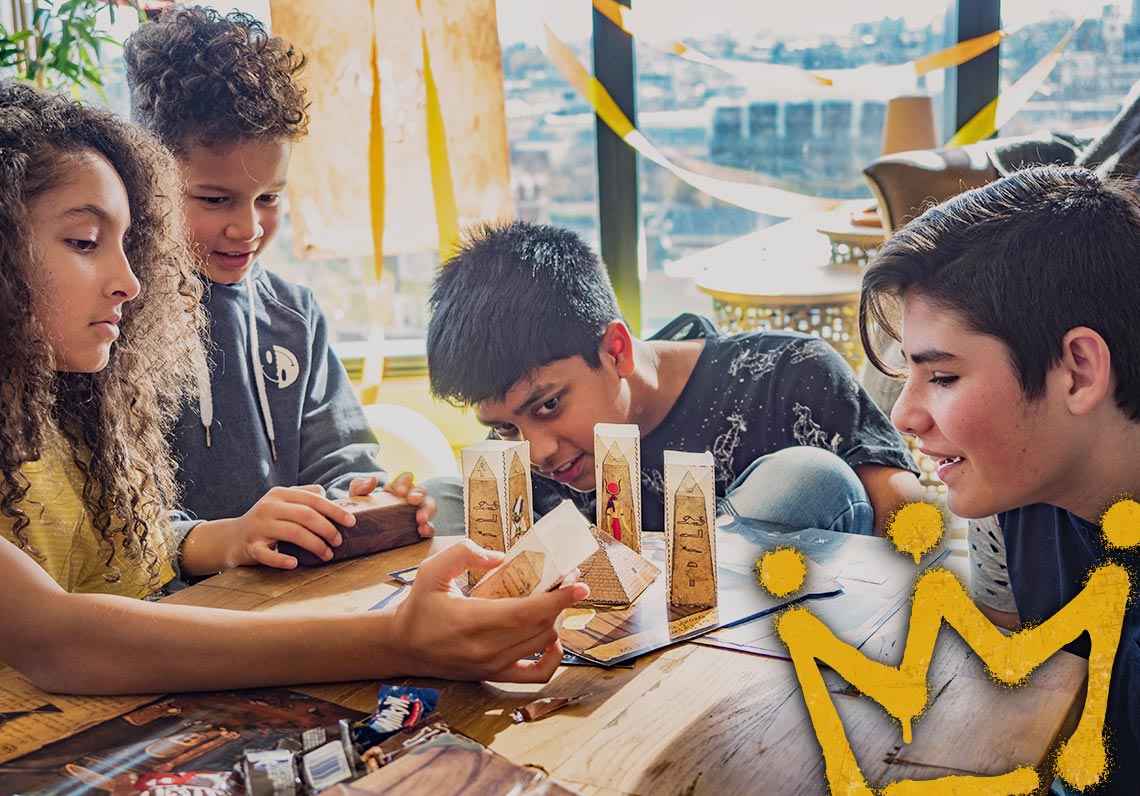 What's a DIY Escape Room Kit?
Can be run at home, classroom or office

Scales to any sized group

Print & Play in just 20 minutes

Imagine if you could shrink all the awesomeness of an escape room into just 1 box that you could play at home.

Part party game. Part board game. Part puzzle adventure. It would be a creative experience to enjoy with friends, kids, colleagues, and fellow Wizards.

Best of all, you'd be able to customize it however you like.

It would pretty well be the ultimate house party. Ever.

Sound like something you'd like to expereince? Keep reading and we'll show you how.
How it'll transform your next party

The activity is the most important part of any event. It's what brings people together. It's what helps us connect beyond the smalltalk.

By using a fun-tested escape room box you can throw your next event with confidence knowing your crew will have a legend time.
Once you download one of the escape kits, simply print it out at the nearest office store or home printer . Then place the puzzle cards around your home by following the simple setup guide.

Then you're done!

All that's left to do is invite your crew, crack out the snacks, drinks, and crank that party music (yes, they even come with background music).

Note for overachievers: I get it. You need to throw literally the best party of the year. Don't worry, we've got you covered! The DIY escape game comes with the complete game editor so you can customize everything. The bar is set pretty high though - here's what one mum from the states did for her kid. Mindblown.

Don't worry if you're still not sure. We're here to help you can choose an escape room that is just right for you. Simply shoot us a message via email or Facebook, and we'll answer all of your questions, every step of the way!

Choose the best escape kit for your crew: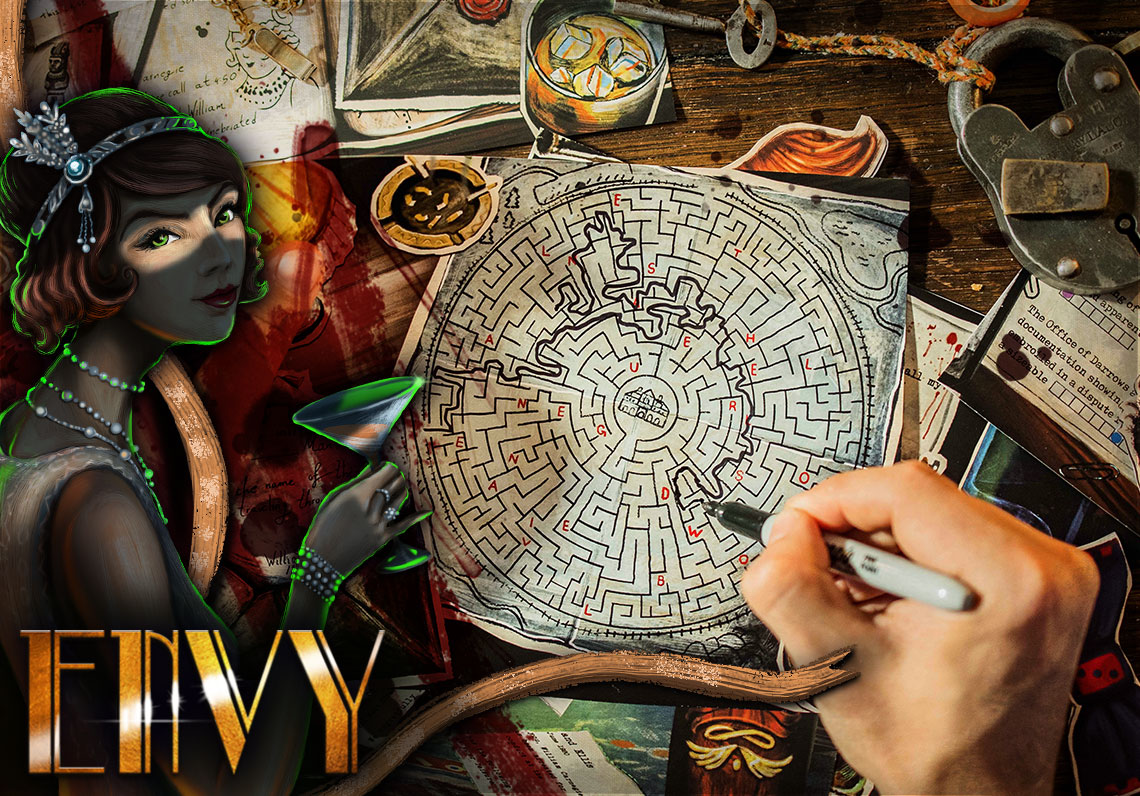 Envy Murder Mystery

A 1920's Gatsby style murder mystery game of debaucherous luxury and deadly feuds. A night of velvet gloves, blood-stained.
Show me the game

Lost Mummy

Get ready to unearth Egypts ancient secrets as your crew investigate the mystery of the Lost Mummy.

Explore the game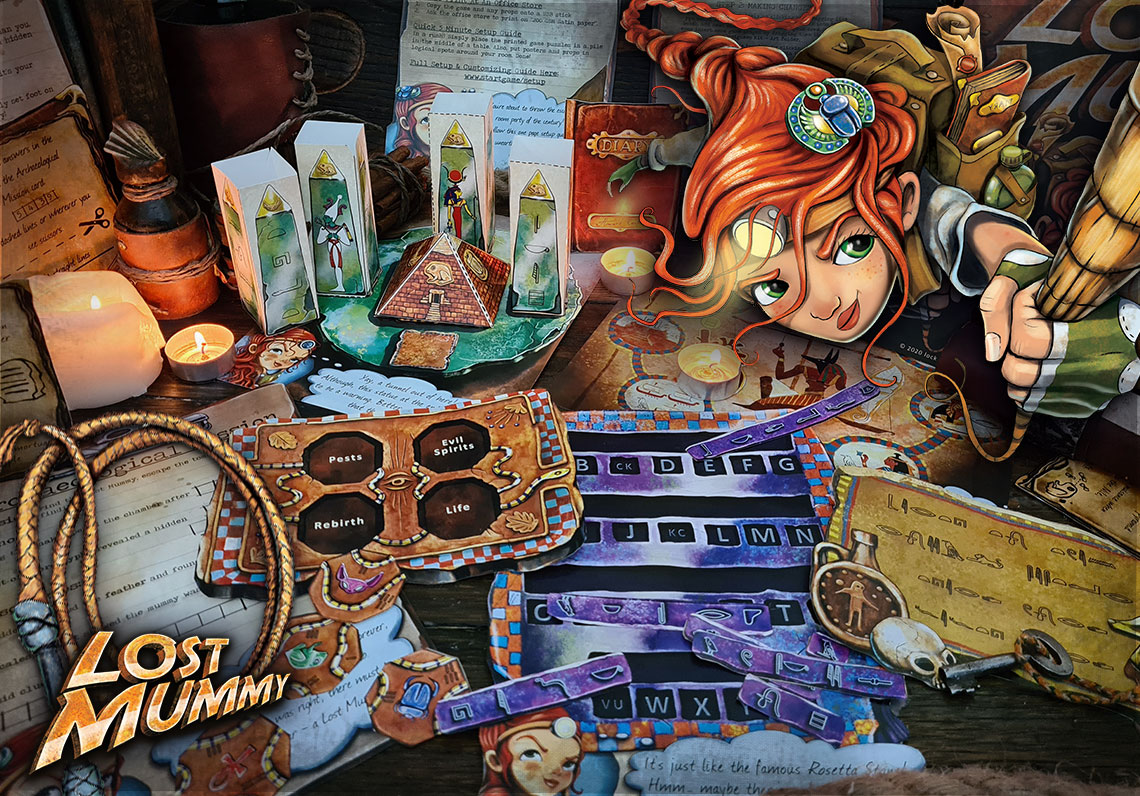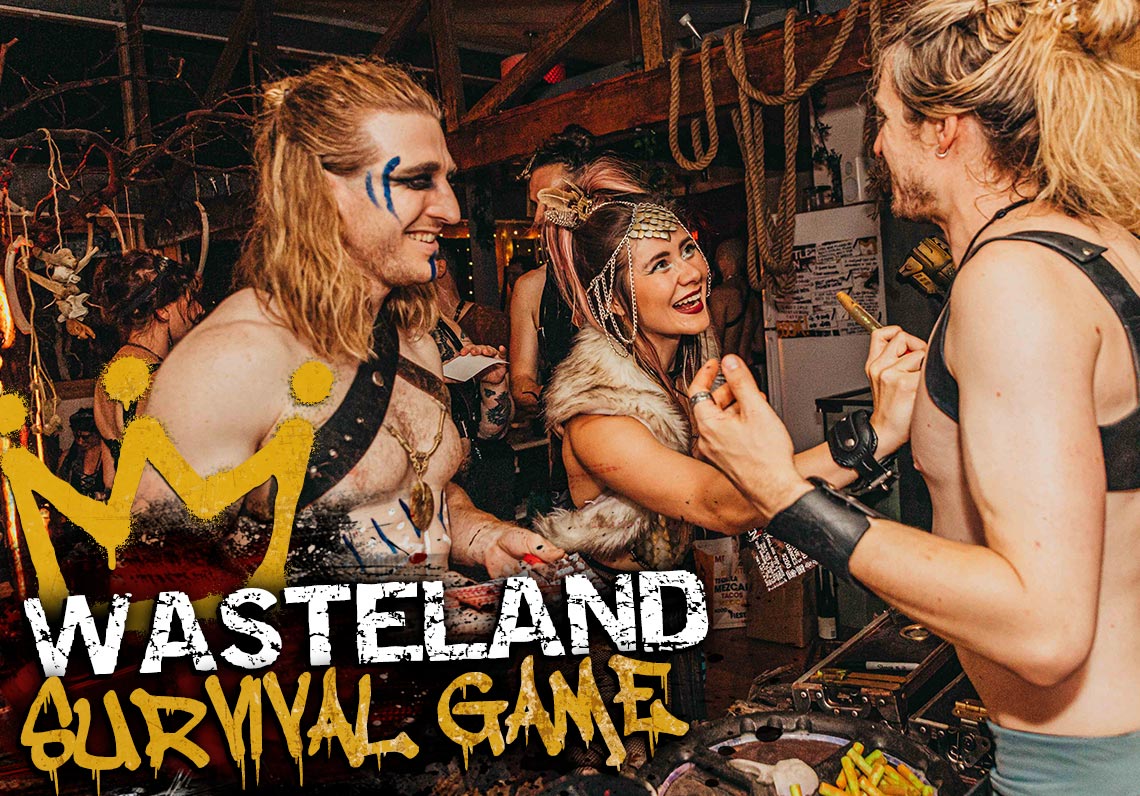 Wasteland Survival Game

Newest game. Just released!
For large groups of 12+ players.

Wasteland is an immersive team escape room where 12+ players form tribes and compete for survival in a 3 hour whirlwind of mayhem.

Explore the game
Rebel Revolt Spy Mission

Your crew of specialists will need their wits about them if theres any chance of breaking into the governments W.A.R. facility.

Explore the game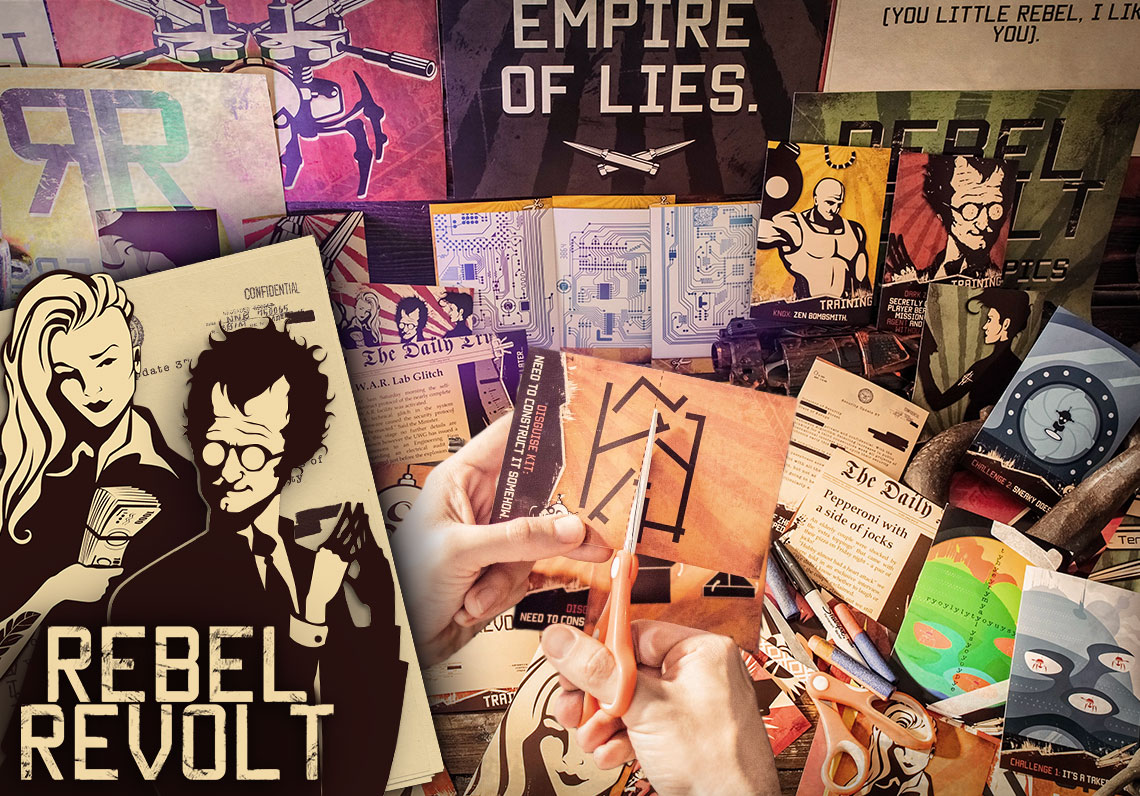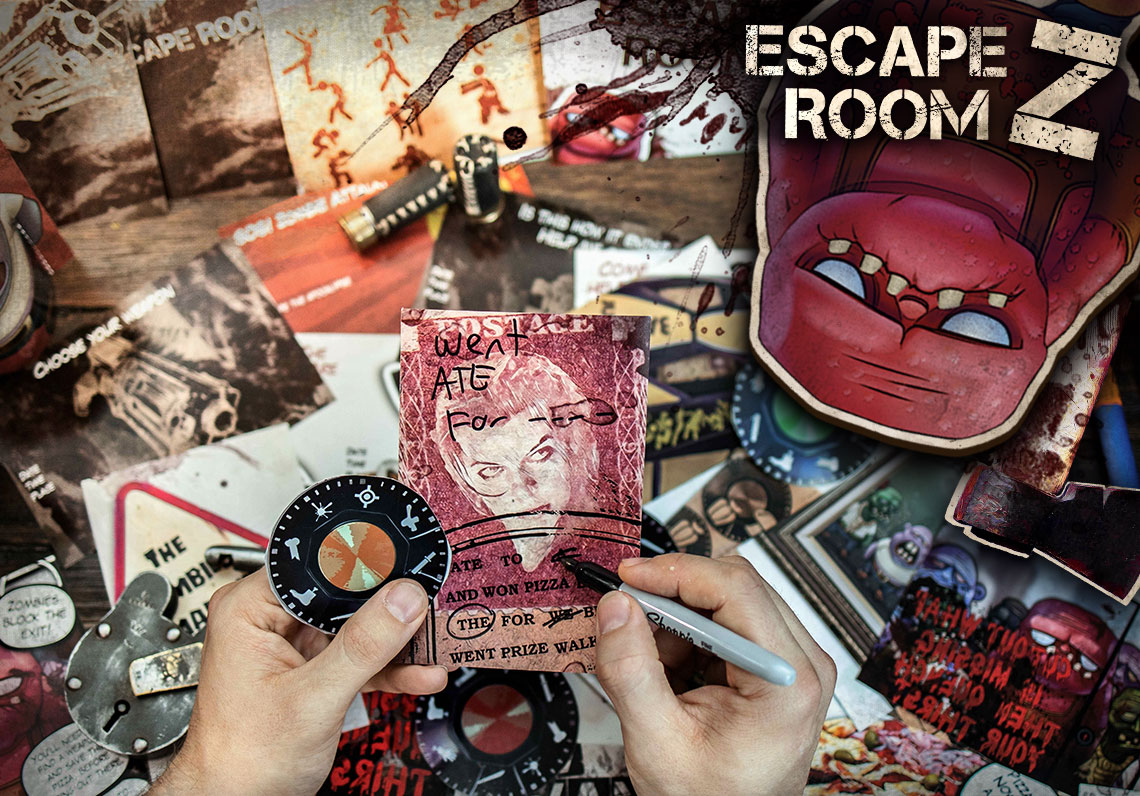 Escape Room Z

This nail-biting adventure comes with enough 'Aghh' to get you through to next Halloween.

Explore the game
Magical Frost Box
Whisk your crew away to a world of magical characters as they endevour to aid the forest Wisp in time for the Winter Faire.

Explore the game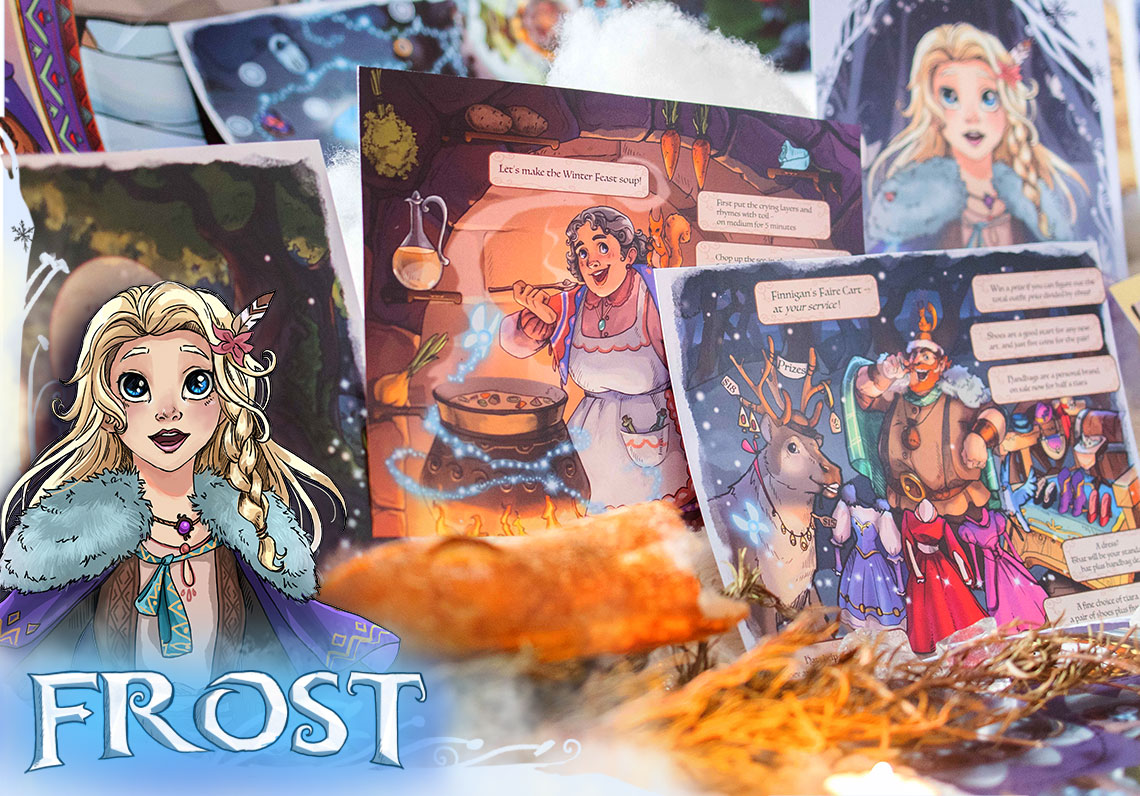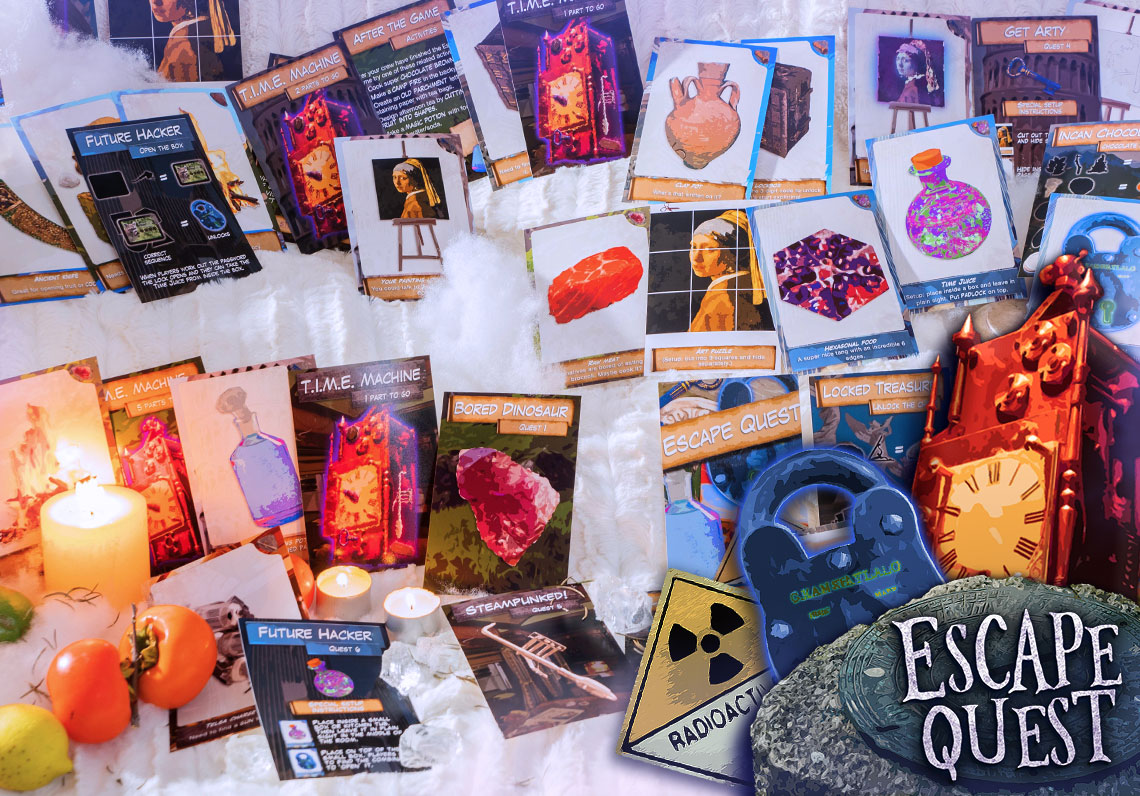 Time Travel Escape Quest

O no- we're stuck in the past! Or is this the future?
Work together to find hidden relics from each era and fix the T.I.M.E machine before that hungry dinosaur eats you for dinner.
Do your kids have what it takes?

Explore the game
The Party Wins Keep Rolling in!
Or build your own escape room using a template

Bring the family together by designing a brilliantly fun escape room game.

The Master Class pack includes everything you need to get started instantly - printable templates, puzzles, and even props!
CHECK OUT THE MASTER CLASS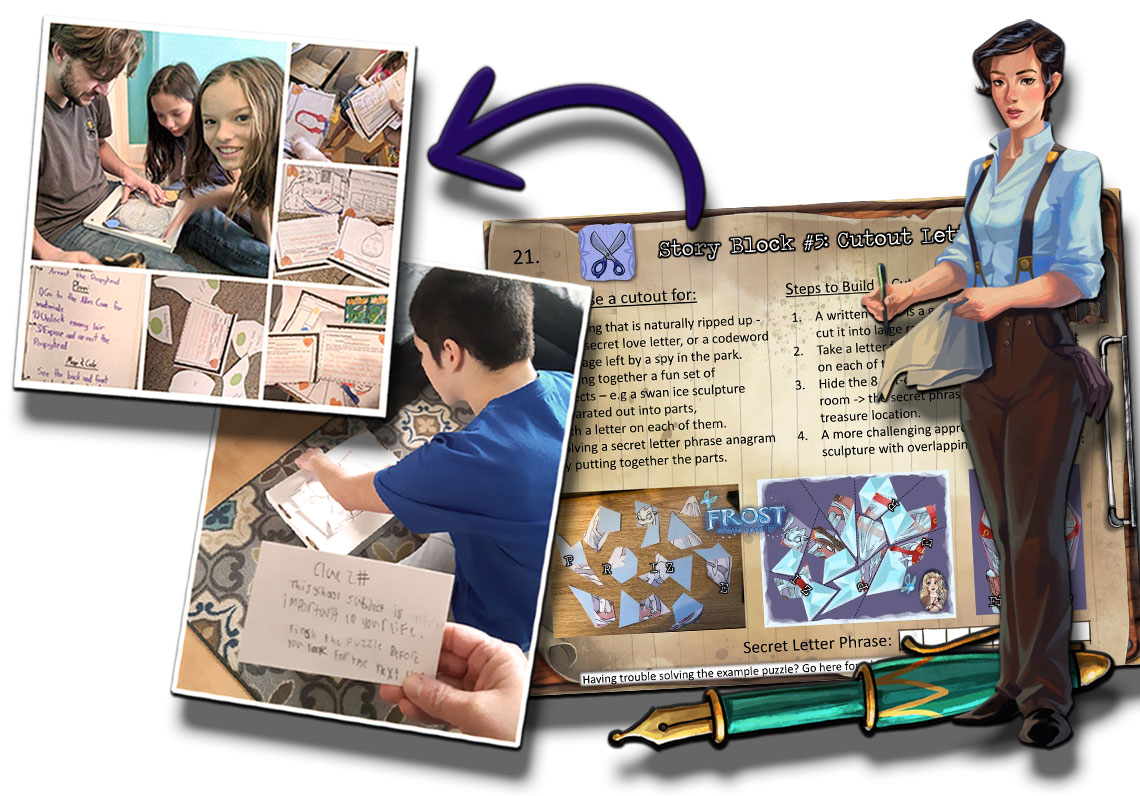 Are you a teacher looking to engge your students?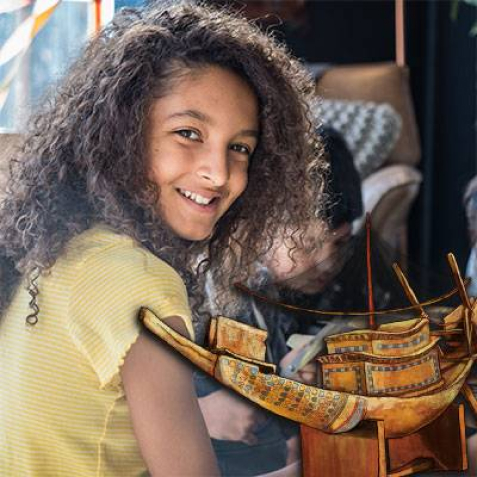 Escape room games are the most immersive, out-of-the-box teaching tool you can get (here's why).

But if you're looking for something more worksheet-based, we've got you covered.

We've made a whole bunch of engaging worksheet games for you to use in your classroom or homeschool lessons.

Each game is designed to captivate students with fun puzzles and creative challenges, so that school feels more like an adventure!
EXPLORE THE ACTIVITY PACKS

Woah.
Save massive $$ by grabbing a whole box of escape kits:

All our Escape Room Kits (6x)


5x kids edu-venture games


VIP early access to games


Envy, Lost Mummy,
Escape Room Z, Rebel Revolt, Escape Quest, & Frost

Halloween, Thanksgiving & Christmas packs


Lifetime FREE copies of all future games. Boom!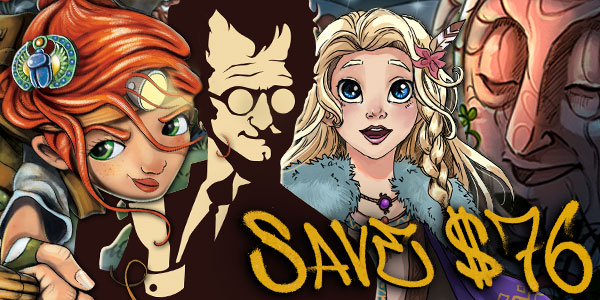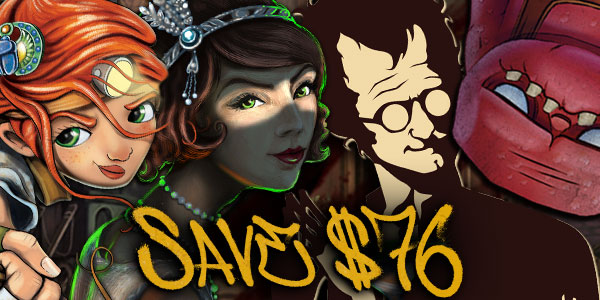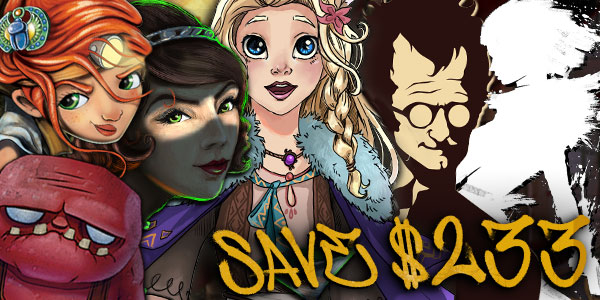 Envy, Lost Mummy,
Escape Room Z, Rebel Revolt, Escape Quest, Frost & Wasteland

VIP early access to games

5x kids edu-venture games

Halloween, Thanksgiving, & Christmas packs

Lifetime FREE copies of all future games. Boom!