Q5: How did you go about making these awesome 3D props/advice for people wanting to recreate your 3D props?
Pinterest is a great place to get great ideas...
... and lots of people have created youtube videos for various projects. For example, the canopic jars are Pringles containers and balloons. Once we paper mache over them you can pop the balloon inside and create a hole in the top to fit whatever you use for the lid. We glued a square of foam to the lid and carved it.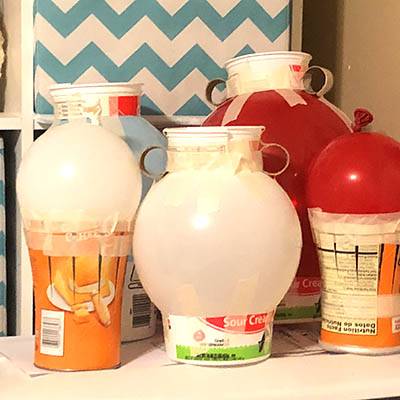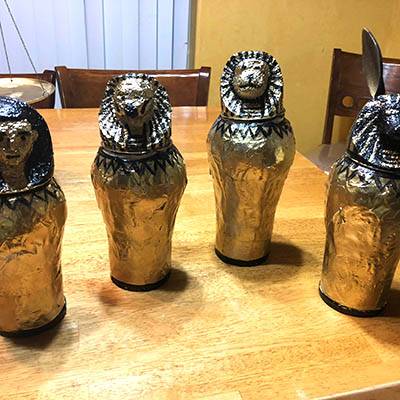 This year we experimented with foam quite a bit!
You can buy a sheet of 2" foam at your home improvement store. My husband cuts the shape out on the band saw (smooth cutting). Then we use a dry wall tool or file to shape it (Beware: it makes a HUGE mess). We learned that you have to cover foam with modge podge before you spray paint it or the paint eats the foam. We used A LOT of modge podge! We also used a hand held wood burning tool to carve details into the foam (don't mess up you can't erase your mistakes). Then more spray paint.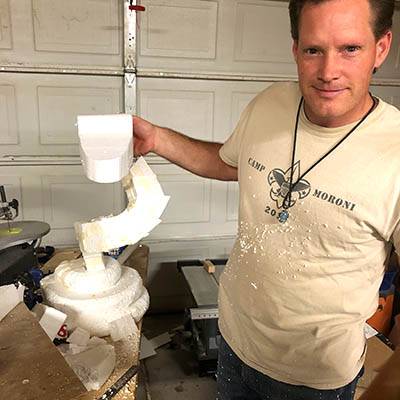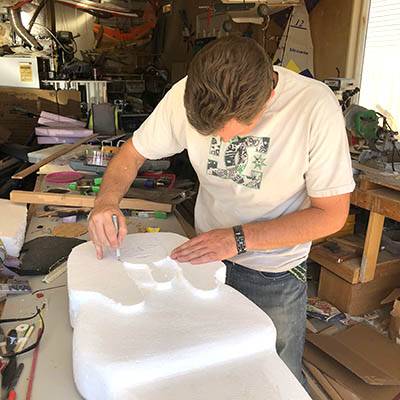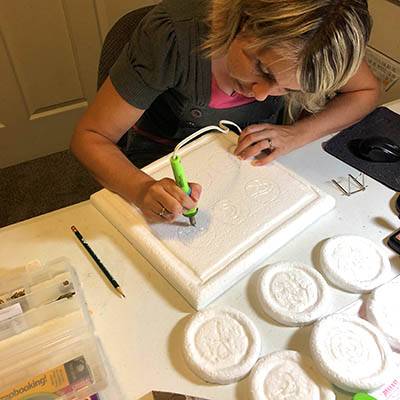 My husband is a carpenter...
... and he can make anything from wood. He engineered the fun lock boxes and created them from scrap wood bits. He got his ideas from watching wood puzzle box videos. That's all I know, but he's pretty amazing!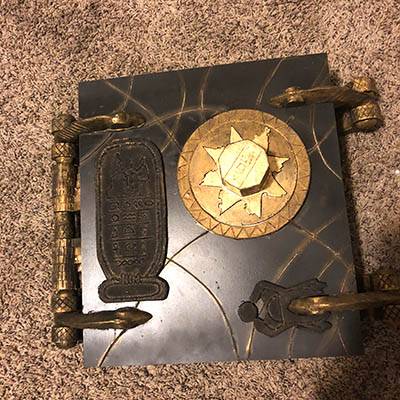 We also used boxes we had or found ...
... (like shoe and pizza boxes) and we spray painted them. Add some jewels or trim and things look great! The dollar store is a great place to get plastic spiders and stuff for a deal. You can also get streamers and shimmery stuff that is easy to set up and goes a long way in decorating. I used Photoshop to craft extra game pieces and laminate them.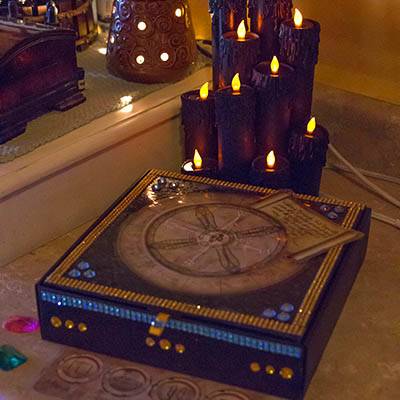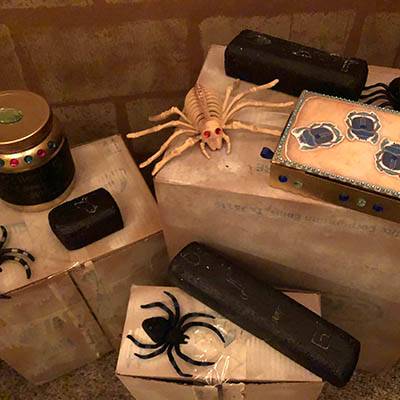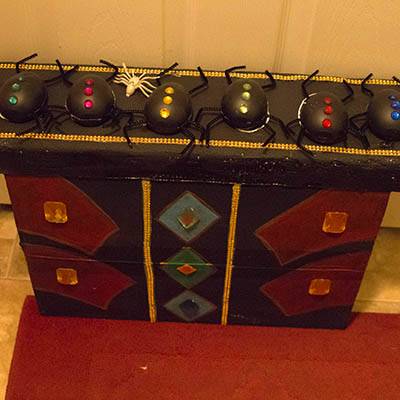 Advice: Start early!
It takes time to create props. Not only time to engineer them, but to wait for modge podge, paint, and paper mache to dry in between each layer. Start 2-4 projects at once and bounce between them, while waiting for things to dry. Have fun! Plan out weeks, not days for this big of an event.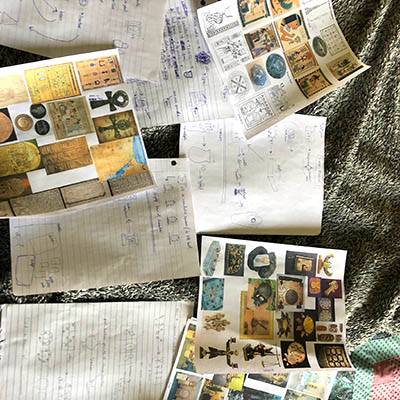 DOWNLOAD THE GAME KIT SHARINA USED