Math Box - 4 Printable Math Activities
Supercharge your next math lesson with these fully immersive activities! You get 4 printable math games that 'gamify' learning and keep your kids engaged until the very end.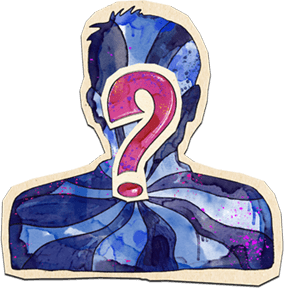 Designed for middle school kids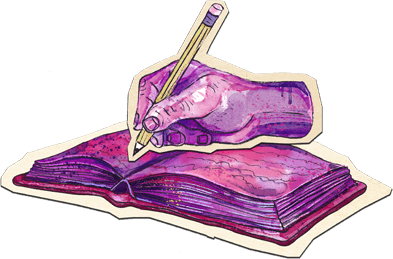 Covers mental math, budgeting and more
Customizable for your students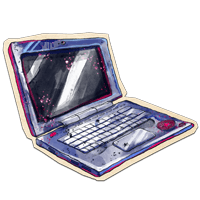 Instant download, print & play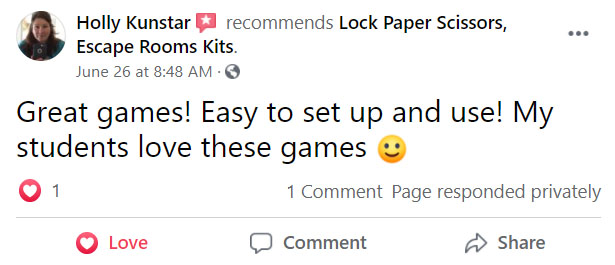 In Each Game, Your Kids Will: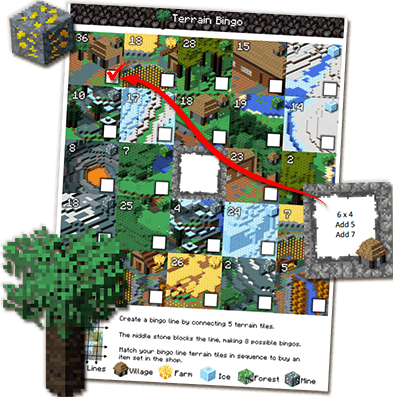 Practice Their Math Skills As They Solve Traditional 'Worksheet Problems'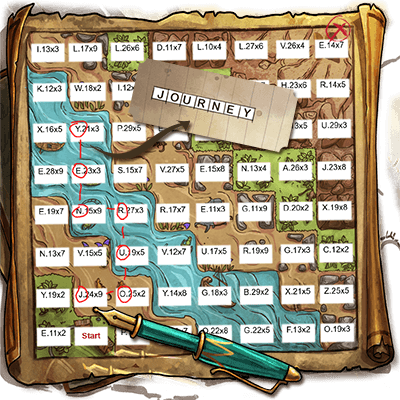 Use Critical Thinking And Problem-Solving Skills To Uncover Hidden Secrets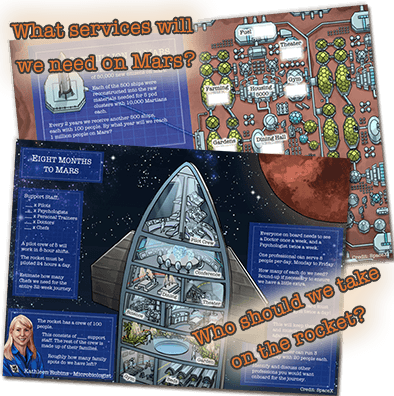 Work As A Team To Overcome Open-Ended Challenges
It's Here - This Is Your DREAM Math Lesson!
Get ready for a focused classroom, a heavy wallet, and a little bit of 'me time' to unwind.
How? Just grab this cash-saving bundle to pick up our four most immersive math activities.
They're designed to thrill your kids and energize your classroom. Plus, each game fits perfectly into your existing math, STEM, or homeschool curriculum.
We've hand-crafted each math activity to save you time and stress. They set up super easily, all you need to do is print the activity sheets. The lesson is done. No extra prep required!
Each math activity:
Reinforces key math skills.
'Gamifies' learning to engage students from the start.
Requires students to actively exercise critical thinking and problem-solving skills in order to solve complex puzzles.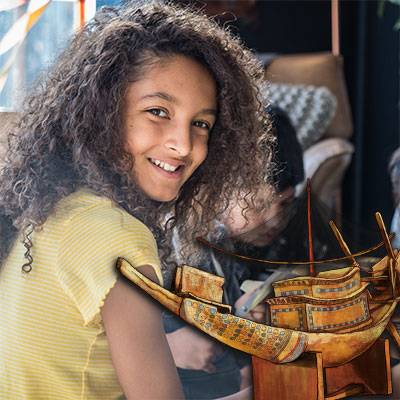 You Get These Four Gripping Math Activities:
Multiplication And Division | 6th - 7th Grade
Ignite imagination in your classroom by taking them on an epic quest for ancient Egyptian treasure!
Students will solve math problems across five different puzzle sheets to reveal the hidden codes and find the treasure.
This is a classroom or homeschool adventure that your kids will always remember! Plus, it makes for a perfect cross-subject addition to your ancient history curriculum.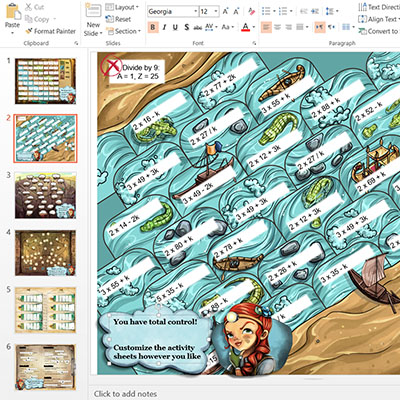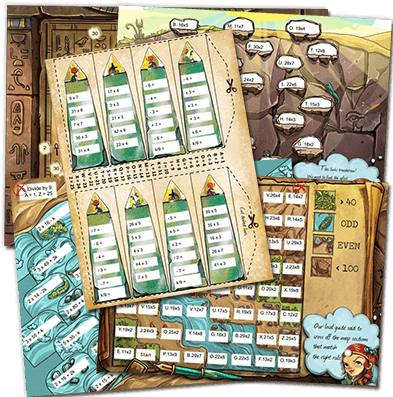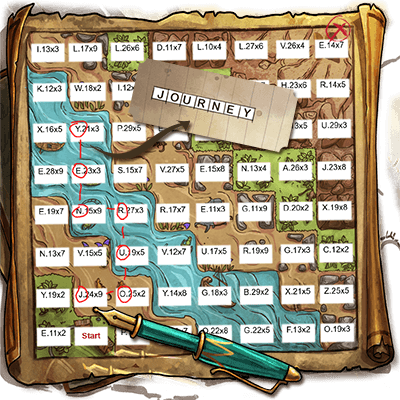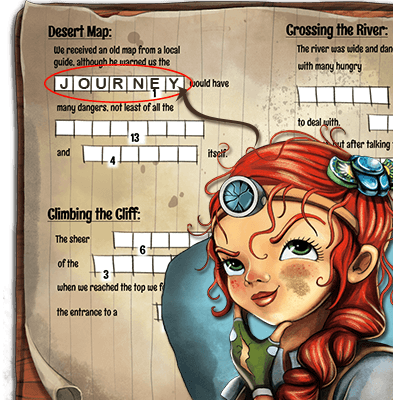 Mental Math (X/÷/+/-, Time, Currency, Etc.) | 6th - 9th Grade
This is a competitive math challenge that will bring your classroom to life, and leave your kids wanting more!
BingoCraft pits your students against each other (individually or in teams) in a rapid-fire math contest. Whoever can solve equations and craft their armor set the fastest wins.
Mental math practice will never be dull again!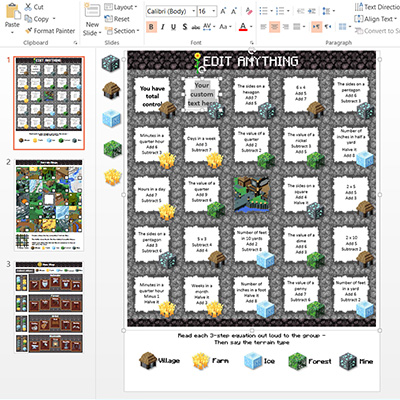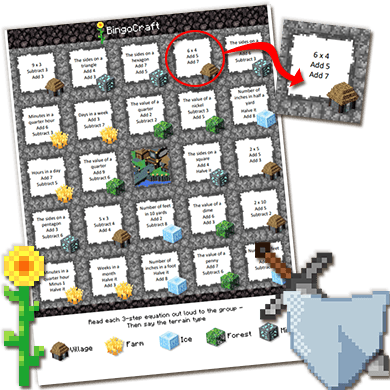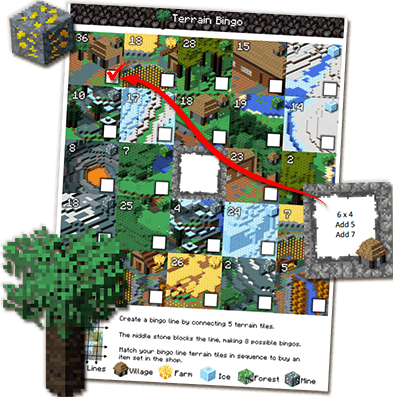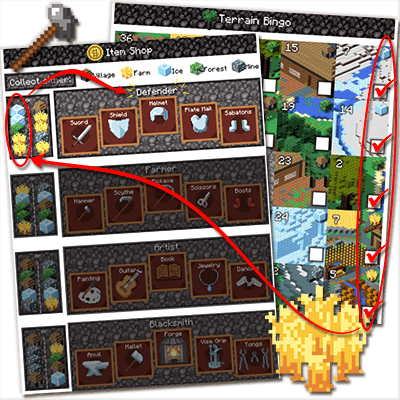 Math (X & ÷) & Physics Challenges | 7th - 9th Grade
Watch your kids take off as they strap into the pilot seat of the SpaceX mission to Mars.
In this math activity, students will learn about SpaceX's Mars mission, engage with real-world, open-ended problems, and participate in active group discussion.
It's a perfect addition to any math, science, physics, or STEM lesson. Not to mention, your kids will love it!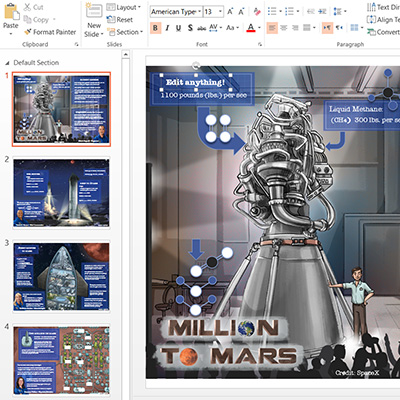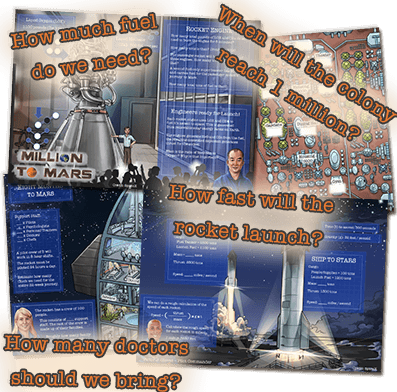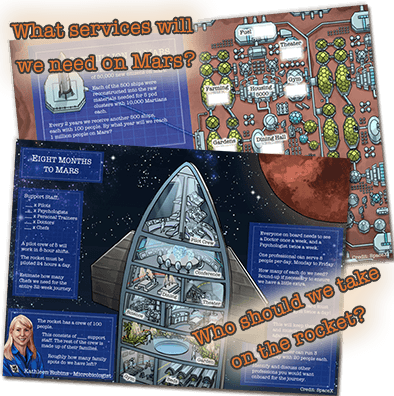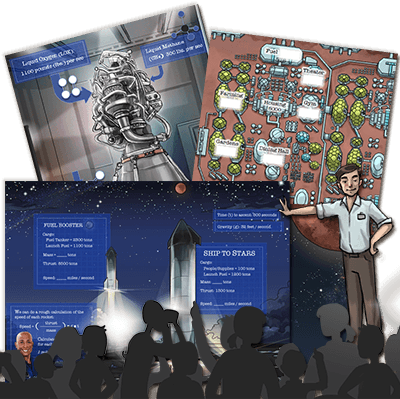 Budgeting, Multiplication & Division | 6th - 7th Grade
Teach budgeting the fun way by showing your kids how these important skills link to fun, real-life decisions!
Students will plan their dream party under realistic limitations. This develops mathematical, creative, and critical thinking skills all at once!
For kids who love to dream, this is bound to be the best classroom or homeschool assignment yet.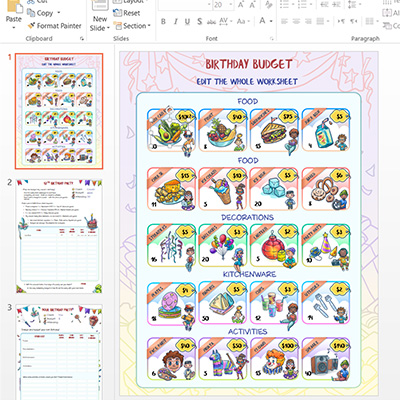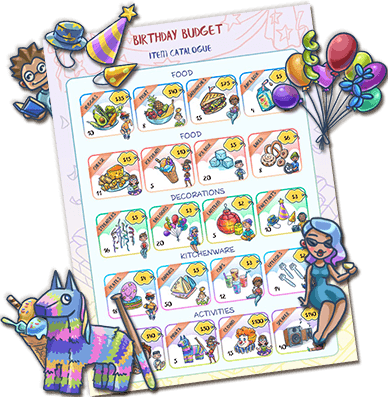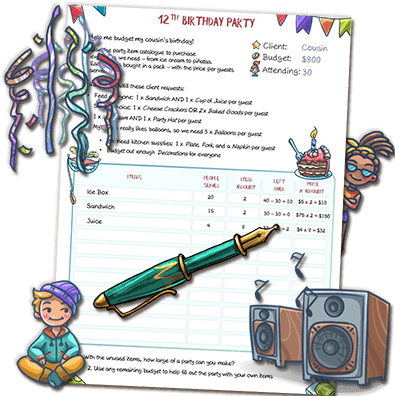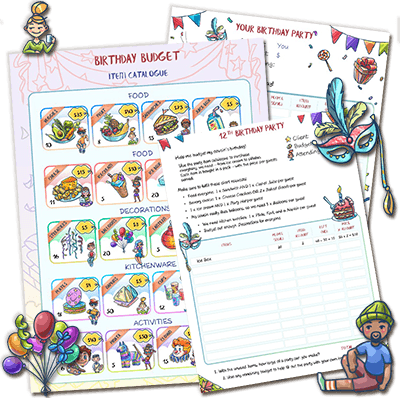 PLUS You Get These Free Bonuses:
Risk Free Refund Guarantee
This is a value pack. Emphasis on value.
If you don't love it, you get your money back!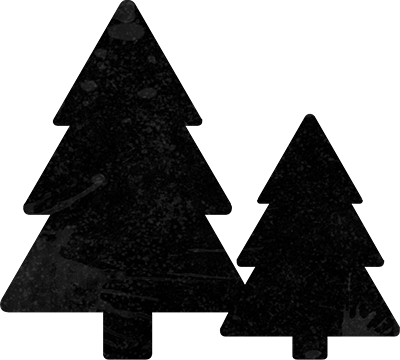 No trees die on the internet. Since you just print what you need, there's no wasted packaging or postage. Go you!
You Can Even Edit Your Math Activities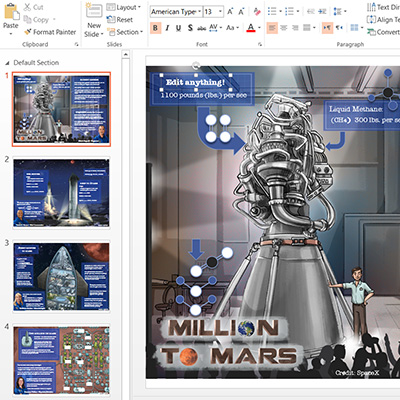 Your lesson - you the boss!
You have total control. Each math activity sheet is 100% editable.
Just use the simple Powerpoint Experience Editor to modify the worksheets to suit your classroom and curriculum perfectly. (or, you can run the activity again, but with different answers!)
You have total control over the content, duration and difficulty of your math activity.
And, You're Paying It Forward: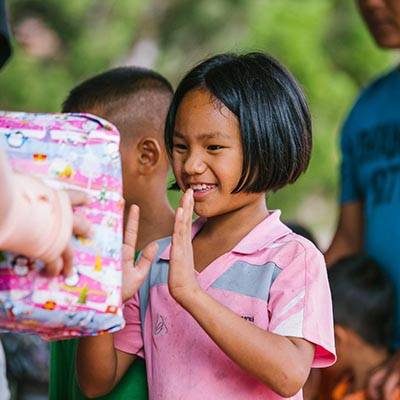 This is an amazing conversation starter for your kids around their global impact.
Isn't It Time Math Was Cool Again?
Throw away all those boring worksheets, you're going to be the 'cool teacher' from now on!
You can ignite your kids passion for learning by truly engaging them in what you're teaching.
Use these worksheets to gamify learning, spark critical thinking, and immerse students in your math or STEM lessons through imaginative 'play'.
And don't worry, we've made it easy on you. All you need to do is print the activity sheets. Maybe now you'll have time to finish that book...
Are you ready?
Grab 4 Captivating Math Adventures And Save 50%