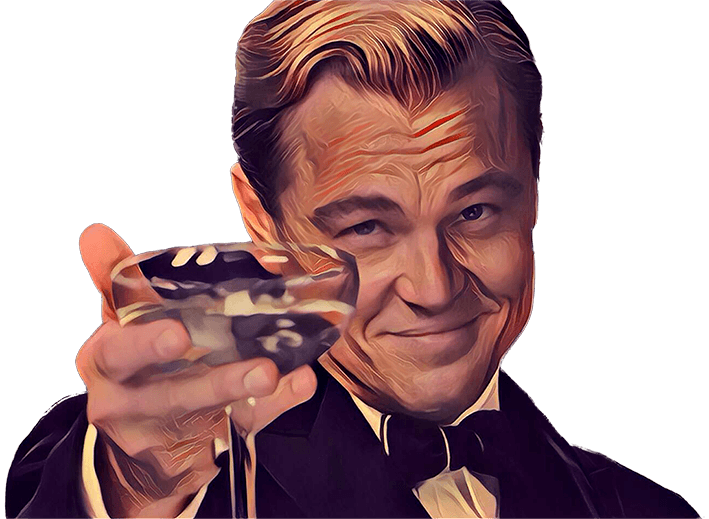 How to Throw the Ultimate Escape Room House Party.
Time to kiss boring Christmas parties goodbye (Finally)
Does this sound familiar?
You and your mates are tired of your typical Friday night routine. If you have to sit in that same booth down at the pub and listen to Barry ramble on about his latest conquest one more time, you're pretty sure you might stab someone in the eye with a butter knife.
Or...
It's a rainy Sunday, the kids are bouncing off the walls, and frankly, there are only so many crafts you can make with cupcake liners and popsicle sticks, 'mIright?
Or...
Everyone is converging at your house this Christmas, and it's up to you to keep the topic of politics from ruining another holiday.
You deserve better. It's time to host your first escape room party. It's time to make Mr. Gatsby proud!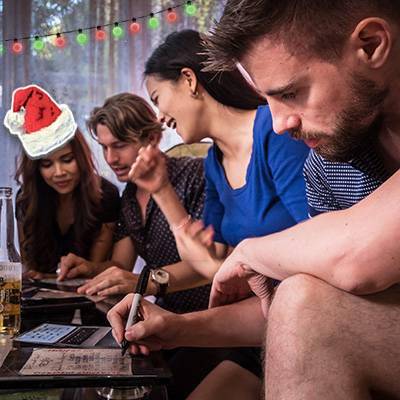 See, these paid actors don't look bored playing our Mr. George escape room game kit. You can have as much fun as them.
Hold up - What exactly is an Escape Room Party?
You'll be transforming a room in your house into a live game experience. (Or alternatively, you could follow the Adams' example and deck-out the whole house!) It'll require fun puzzles, party games, mini-challenges, and a swag of creative thinking.
Like any other house party, you can do them anywhere. If your living room doesn't work, try your yard, deck, workplace, basement, or dungeon.
Best of all they're ideal for most occasions – birthday or anniversary, baby or bridal shower, an informal gathering, a soirée, a shindig, or something in between. Just don't do it for a funeral; people won't like that.
(ok, maybe our zombies escape kit could be good for a funeral, but we'll leave that one up to you).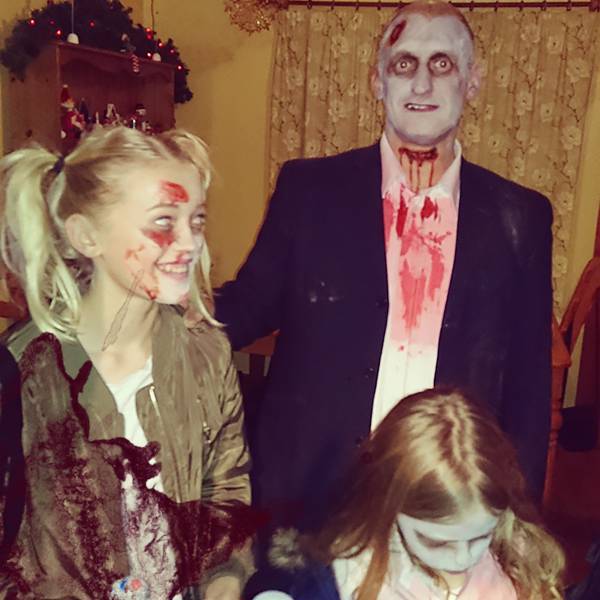 Nick Houghton threw this DIY escape party using the Escape Room Z Kit. (He's not even a paid actor and still looks like he's having a grand old time).
So, I'm Locking friends in my house?
Don't worry, it's only slightly creepy. You're not going to get charged with kidnapping here.
This is just a game. Imagination plays a huge part in it.
If you've ever played role-playing games (no, not that kind of role playing), you can think of escape parties as a sort of offshoot of that. But guests don't have to create characters or roll dice or know the difference between an elf and a brownie. And the game doesn't last nearly as long (phew).
If you've ever been to a murder mystery party or dinner theater production, it's also kind of like that. Except guests aren't required to pretend to be anyone but themselves, and nobody has to jump up and yell anything embarrassing every time a specific cue is given.
They can have touches of Raiders of the Lost Ark, any James Bond film, a Stephen King novel, the latest movie about mummies, or your favorite television show about zombies ... you get the picture. It's a bit of all the awesome stuff in the world.
Grab a cuppa, it's time to start designing
If you've ever played an escape room, you might be imagining trying to retrofit your garage or sun porch into an elaborate stage set with realistic props and high-tech triggers that open secret doors or activate laser mazes.
While nobody can deny that having a secret room hidden behind a bookcase in your house would be wicked cool, it's not necessary to spend that kind of money and time to entertain your friends on a Saturday night. (But if you've already got yourself a secret lair, you may as well use it!)
The primary appeal of an escape room is solving puzzles and overcoming challenges – not special effects.
As a host, you're really designing a fun party game. Your guests aren't paying to play; they're coming over to hang out, enjoy some snacks, and have a good time.
With that in mind, let's start planning your Ultimate Escape Party!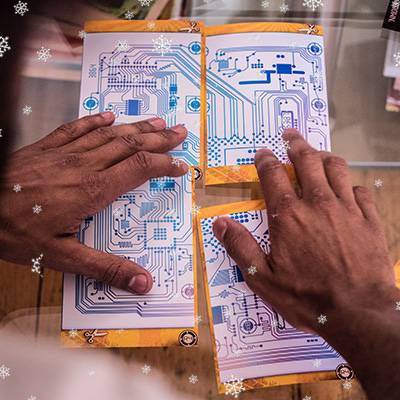 Start by Choosing a Magical theme
First, you introduce a simple narrative: Zombies are coming. Or, a murder has been committed . . . possibly by zombies.
You can use anything for inspiration. Maybe you hang around the water cooler every week recapping the most recent Game of Thrones episode. Or, your friends can't stop talking about Stranger Things. Or, perhaps your group just about had a coronary from excitement when FOX announced they were bringing Prison Break back.
You get the idea. Just find something your crew loves.
Whatever it is, this theme will help you establish the ultimate goal your players must work towards, whether that involves escaping or just finding the answer to a big question.
Once you've decided on a theme and a storyline, it's time to set up a series of challenges that move your party guests toward the big objective, give them a time limit, and let the fun begin!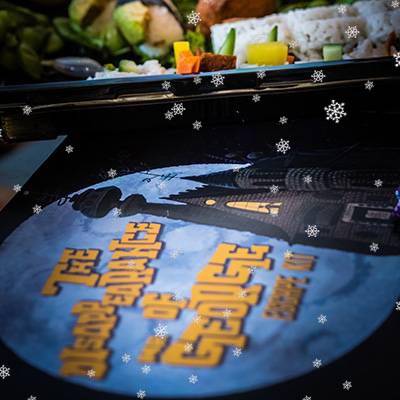 Next, Craft Fun puzzles & challenges
Developing a series of puzzles to challenge your house party victims guests is probably the most time-consuming – but also the most enjoyable – part of the process.
Rather than reinvent the wheel, just choose your favorite challenges from this list: 52 Handpicked Escape Room Puzzle Ideas That Create Joy & Terror
Additionally, if you've ever played Uncharted or other puzzle games, flog a few ideas from your favorite levels.
Alternatively, if you're stuck for ideas, download any of these escape room kits. They're a complete game, full of puzzles and challenges, and come with a template so you can customize anything you like.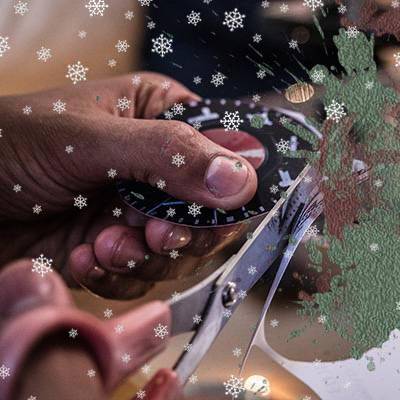 Hold up, This is starting to sound complicated...
It might sound that way, but actually staging your own escape game can be as simple or as complicated as you want it to be.
Even when hosting a regular get-together, you know how much time and effort you want to put into party planning. This is no different.
Some people like to go all out and spend hours (sometimes even days) designing a scenario and putting together the materials to create an elaborate dungeon for their escape room. They visit thrift stores for props and costume pieces and create a truly immersive experience for their crew. This can be incredibly rewarding for both the host and the players who get to enjoy a mesmerizing adventure.
But sometimes you want to do something fun and special, but you also have your day-to-day life to contend with, and you just don't know if you can commit that kind of time. (Not everyone has a hoard of worker goblins at their disposal). In that case, you can put together a pretty simple escape party in an afternoon, or you might want to check out one of these ready-to-play escape party kits. They make it much easier and can be customized so you can still get your hands dirty. To see how they work, here's a mindblowing story of one mom who went all out throwing an escape party for her kid's birthday using a kit to save time.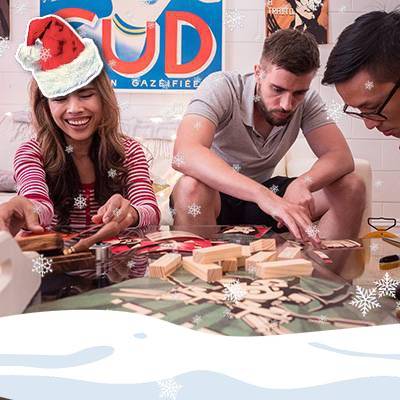 Who do I invite to my escape party?
This one is easy. Invite your friends! Or your coworkers. Or the people in your book club. Or those neighbors you know have been secretly wondering if your house has the same layout as theirs.
Obviously, there's an ideal target audience for escape rooms. People, elves, and goblins who enjoy other types of games, particularly puzzles or logic games, tend to flock to room escape businesses to test their cognitive acuity against professional puzzle designers.
But really, just about everyone enjoys a group activity that involves a little storytelling, a little challenge, and some exciting "ah-ha" moments.
So invite your best mates, favorite acquaintances, and fellow adventurers. By the end of the game, everyone will be friends, and you'll all have the perfect conversation starter as you sit down to enjoy wine and cheese, beer and pretzels, or cake and ice cream.
No matter what you do, or how you do it, you should be prepared for a ton of "Likes." 😉
Unlike board games (and don't get me wrong – I love board games), escape rooms get everyone up and moving around. People put down their phones and engage in real-life activities (well, as real as imagination-based game tasks can be). There's curiosity and imagination and teamwork involved.
And laughter. Lots and lots of laughter.
But before the laughter begins, please take a moment to consider that some children have to escape more than just  a room - and together, we can help!
Ready to transform your gig into a party your friends will remember for years to come? Just grab whichever one of these printable party kits.
They download instantly and are ready to print & party. Tonight.
Go on. Impress your crew...
Or, Buy Several Kits In A Bundle And Save Big!
Kids Box
$59 (Save 50%)
4 fun kids party escape games perfect for birthday parties
Guaranteed fun or your money back
16 Treasure Maps exclusive to our bundles
Big Party Box
5x party escape games for adults, kids, and work mates.
Guaranteed fun or your money back
16 Treasure Maps exclusive to our bundles
VIP Escape Box
$99 (save 50%+)
6x party escape games for adults, kids, and work mates.
Guaranteed fun or your money back
16 Treasure Maps exclusive to our bundles
VIP early access to games
Lifetime FREE copies of all our future games. Boom!