A Mysterious kids escape room kit that transforms your home into an ancient adventure!
Simply print the game and play tonight.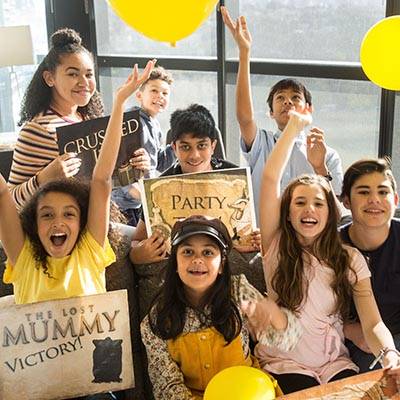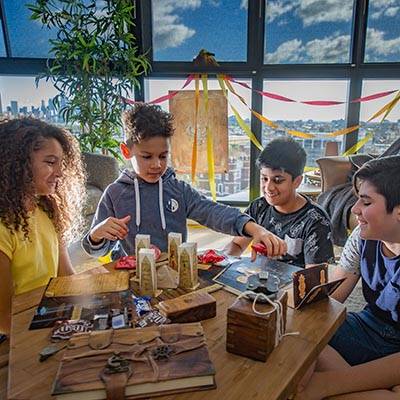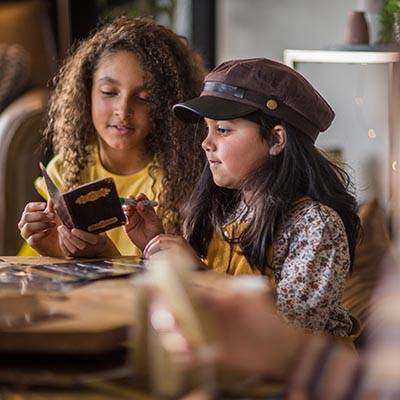 What's In The Kids Escape Kit?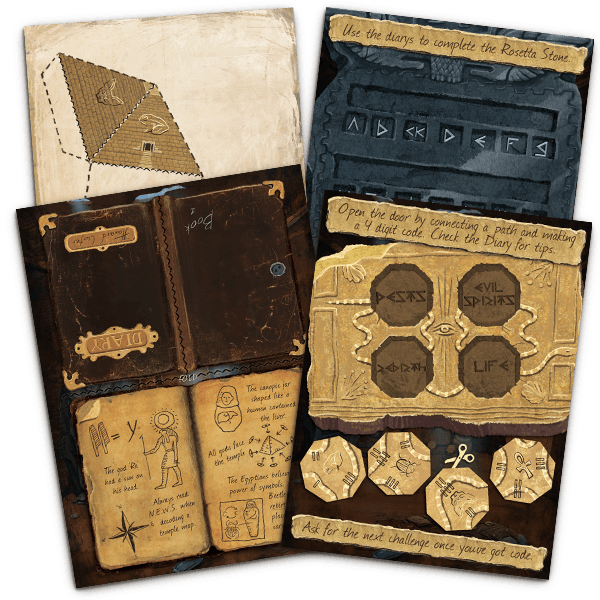 Save time. Everything's done.
The Lost Mummy is a complete escape room kit that comes with 21 printable puzzle sheets. It includes everything you need so you can get playing fast!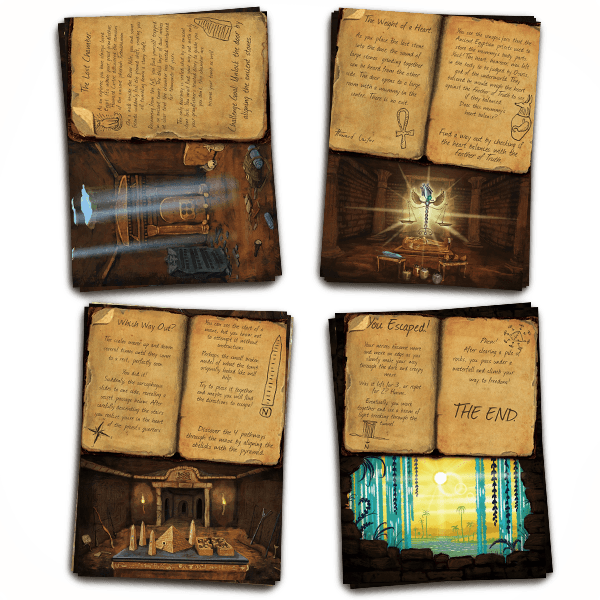 You won't get 'stuck' during setup. Every part of the escape room kit has been designed for 1st-time Escape Room hosts. Check out the setup video here.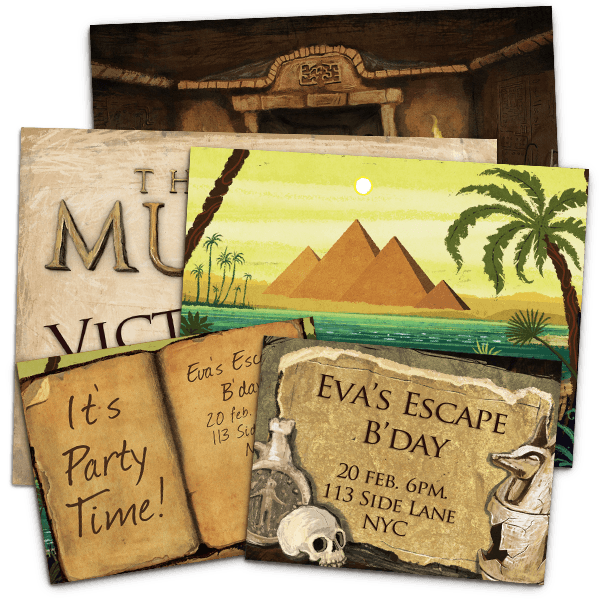 Posters and Party Invites
The kit comes with a collection of over 30 editable posters and kids birthday party invitations. Use these to theme out your room, get players excited, and share your event on Facebook.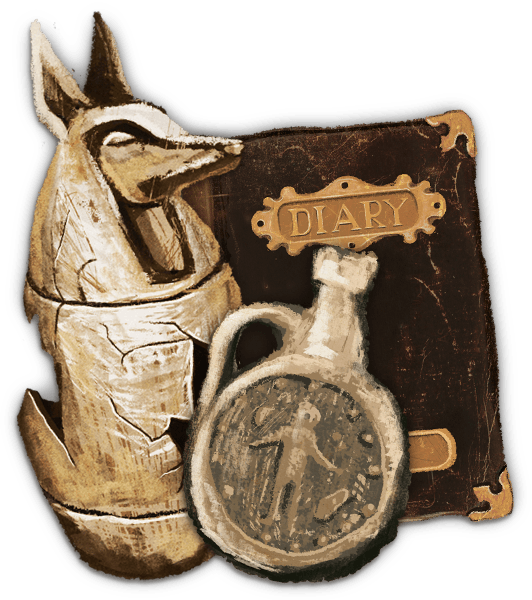 You can print the escape room kit at home, work, an office store, or online via Amazon.
It scales to any size group because you can print it out as many times as you like. Buy once. Use forever.
The complete Builders Toolkit comes bundled with the game so you can customize it to your liking. It's in PowerPoint format so you can easily make as many changes as you like.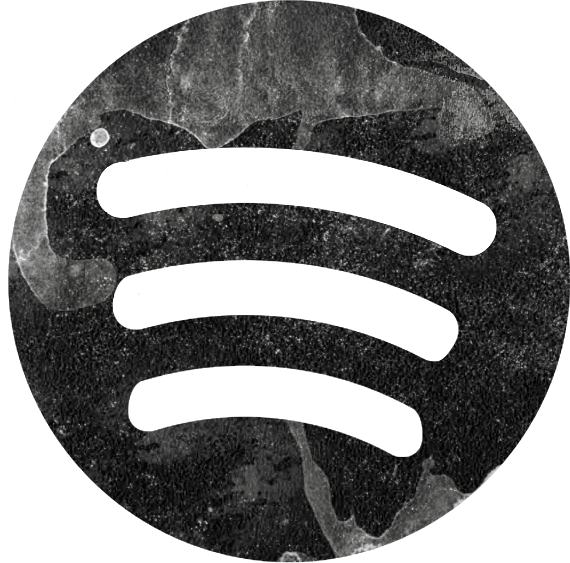 Use this music playlist to truly transform your kids party, or classroom, into an escape room adventure.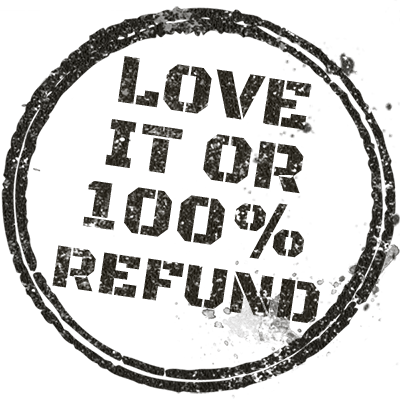 If the escape kit isn't what you were expecting just drop me a line and I'll send you a complete refund.
* No conditions. No bull.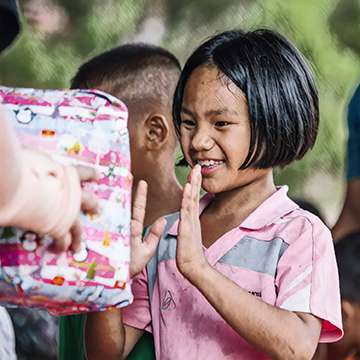 Friendly Customer Support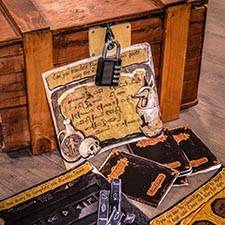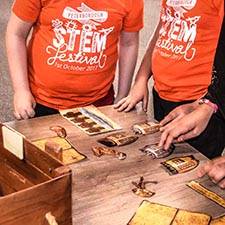 What Other Player's Said:
"The puzzles are fun and provide a nice challenge to the kids..."
"Great materials and easy setup..."
An exciting and refreshing alternative to antiquated and stale activities...
School classrooms, Kids birthdays, camps, youth groups.
Escape rooms are one of the best kids party events ever. They require constant communication and challenge players with healthy conflict and plenty of learning.
The Lost Mummy takes this to the next level by creating a fun environment where teams simultaneously race for King of the Hill.
Just print out a copy of the game for every 4-6 players. Don't worry, you buy it once and can use it forever.
Here's what the event looks like with larger groups:
Split the larger group into several teams of 6 kids that will race to finish first.
Each group can play simultaneously.
Hand out just the first challenge to each team, and get them to come to you with their answers. When they get it correct pass them the next challenge. This helps keep things in order and prevents confusion.
Make a big event out of revealing the winning team since this will be a highlight of the challenge.
The Lost Mummy is the fastest way to design your 1st escape room since the grunt work's already done.
For example, adding real-life combination padlocks or customizing the game with the birthday kids name.
Download the Complete Escape Kit and Play Tonight: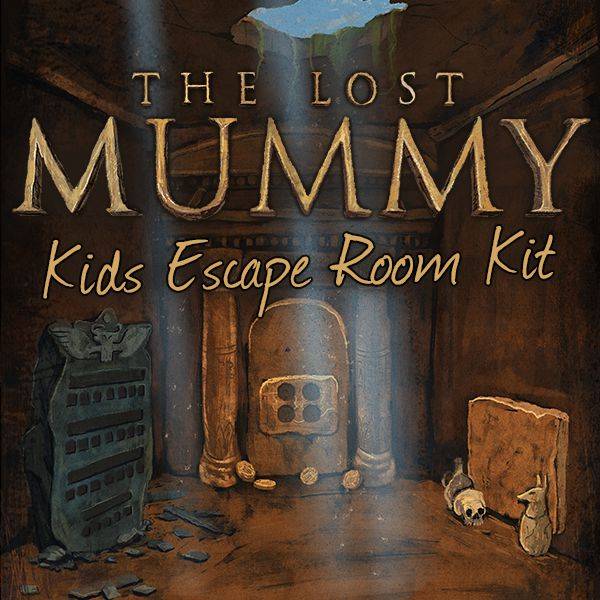 Or, Save 50% by grabbing 4 kids kits in one bundle.