Setup the Puzzle Sheets
You can find the game under the folder Game, then double click the file Lost Mummy.pdf. From here you can print it out on standard paper at home or take it to an office store for professional printing. It's sized for US paper sizes but will still print on international paper (A4).

There's no need to use high gloss paper, or professional printing since the gritty style looks almost identical either way. Using thicker paper does add a nice touch, but again it's by no means necessary.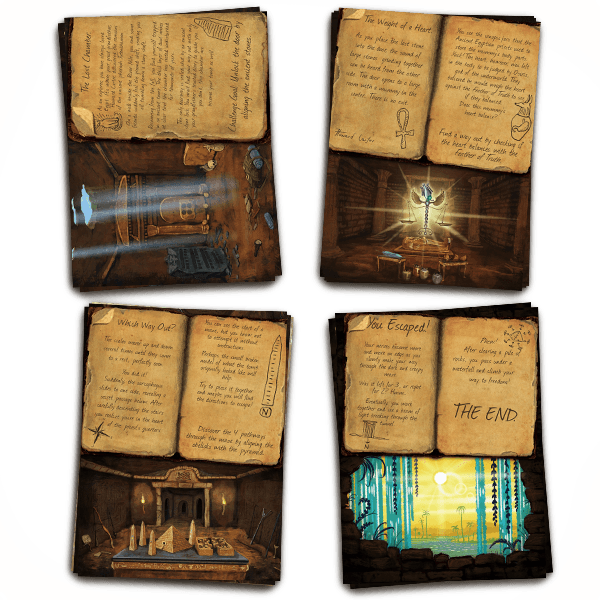 Detailed walkthrough: Solving the Rosetta Stone
In the Lost Mummy kit, you will find an alphabet written in an Egyptian-type font which needs to be placed correctly on the Rosetta Stone sheet.

To do this, cut the symbols and arrange it based on the hints found in the 4 dairies.

For example, b c d e f g are on one slab of rock with corresponding symbols of a foot, cup, hand, arm, slithering animal, and headpiece. This can be worked out by reading 'Foot = B' in diary 4.
Just continue to fill each of these in. Any leftovers will only have 1 place they fit.

Enjoy cracking the code!
Detailed walkthrough: Final Pyramid puzzle