Self-Isolation Survival Guide: DIY Escape Room Kits
We're all locked in. That's a fact. Here's how to entertain your family and friends throughout the apocalypse by transforming your home into a DIY escape room.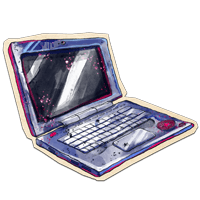 1. Choose a survival escape kit to download.
2. Print it out in isolation using your home printer.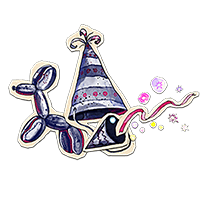 3. Laugh through the apocalypse together, like a boss!
SHOW ME THE ESCAPE ROOM KITS
Who Needs Toilet Paper When You're Having This Much Fun???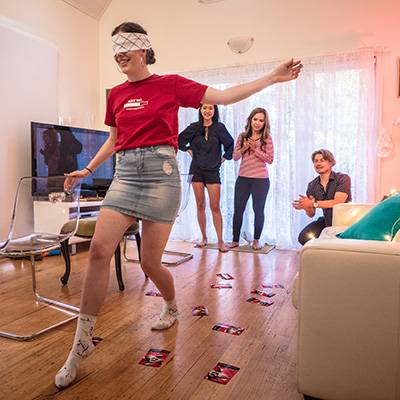 Well, it's the end of the world. And quite frankly, the zombie apocalypse would have been waaaay more fun to deal with!

Instead, we're stuck with hand sanitiser that costs you your firstborn child, an endless toilet paper fetch-quest, and enough voice-muffling face masks to turn the entire population into a skittish Bane impersonation.

To top it all off, now you and your family are locked inside the same house for a full 14 days... how long will it be before the battle royale begins?

With a printable escape room kit, you can avoid the family free-for-all entirely!
This is the boredom-crushing self-isolation activity you've been looking for. You can transform gloomy quarantine into a magical moment you'll remember forever, all without ever stepping foot outside of your front door!
SHOW ME HOW
You're Going To Get Bored Of Tech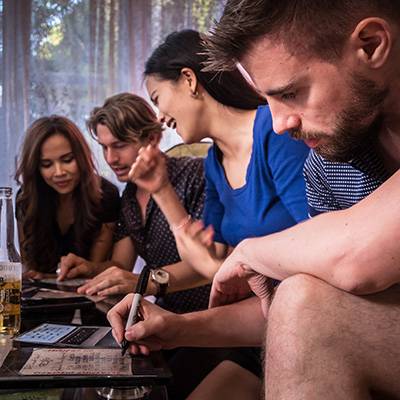 Don't wait until screen-zombification sets in before you start actively using your time. Take control of your quarantine!

Our printable escape room kits have a proven track record of rallying restless kids and captivating fidgeting adults, all without relying on cheap screen-time.

The printable puzzles included in each kit fully engage your mind in logical problem-solving, thrilling critical thinking, and satisfying teamwork.

The thematic challenges are super exciting (don't tell me you've never wanted to bust into a top-secret facility!) and are designed to get you 'into the flow' alongside your friends.

All in all, it makes for the perfect self-isolation game to transform quarantine into a spine-chillingly satisfying experience.
So turn off the Xbox, put away your phones, and sheathe your zombie katana, it's time to play an escape room game! Here's how you'll do it:
The Happy Survivor's Guide to a Sensational Self-Isolation:
Step 1 - Download and Print an Escape Room Kit
Sure it's the apocalypse, but nobody has time for frustrating computer glitches!

That's why our tech goblins are always hard at work ironing out all the web-wrinkles and squashing pesky bugs (yes, sometimes they break stuff in their eagerness, but they do mean well!).

Now it's easier than ever to jump in on the action. Grab yourself an escape room kit in just three quick and easy steps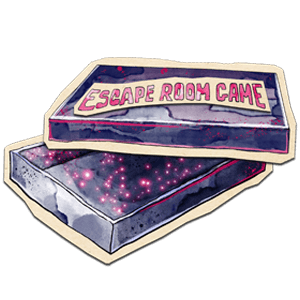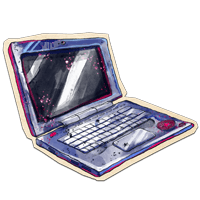 Download your game
Follow the link in the email to download the escape room kit. Don't worry, it's all digital, so your pristine game kit will never be handled by smelly trolls or infected zombies.
Print and party

Then, simply follow the included directions to print your escape room kit on your home printer. It's that easy!
(Having trouble? Not to worry, our happy support crew is here for you every step of the way! Just shoot us a message via email or Facebook and we'll help you out.)
SHOW ME THE ESCAPE ROOM KITS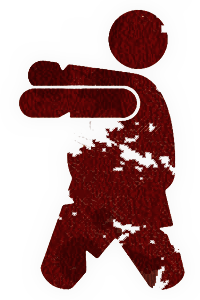 Step 2 - Gather Your Crew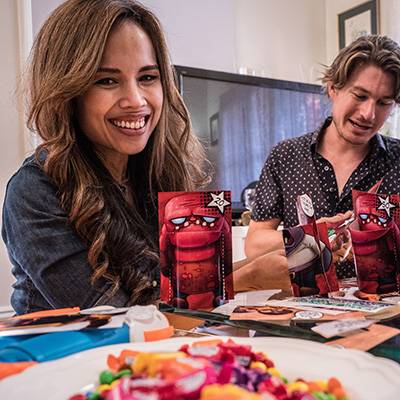 You'll need a mate to watch your back when you face off against the zombie horde. However, you'll never live it down if you end up spreading the virus to your entire contact list! Escape room games are nowhere near as much fun alone, so what do you do?

If you're already self-isolating, keep your distance and don't invite anyone else to your home. Print off the game, and play it with your fellow survivors in quarantine (but watch out for signs of any of them turning…)

If you're not in isolation, then totally invite your friends! Our escape room kits work perfectly for any group size, from two people to 200 people!

Our resident elf clerics recommend keeping your group small, as directed by your local public health authority. The epic escape party sweet-spot is between 4 and 10 players.
Step 3 - Set Up Your Game
We've eliminated uncertainty and frustration during game setup with our in-depth setup guides. Simply follow the online instructions, and you'll be off on your adventure in no time!
For instant adventure:
Just brief your players, drop the papers onto the table and shout "Go!" to get the thrills started immediately. This is the easiest way to set up the game and makes for a frantically fun night of problem-solving as you scrabble over the kitchen table.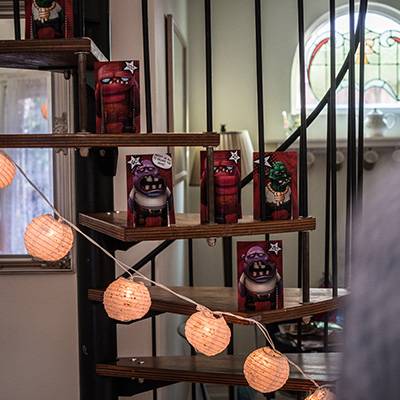 For additional thrills:
Clean up a room in your home and designate it as the 'escape room'. You might even decide to create a 'multi-stage' game by splitting the puzzles between two rooms. Unlock your inner Easter Bunny and hide the puzzle and clue sheets around the room. Your players will need to hunt down the information they need before they can solve their puzzles. (Just make sure to give them clues if they still can't find your deviously-hidden puzzles!)

See our puzzles guide for tips and tricks to hiding stuff like an escape room ninja.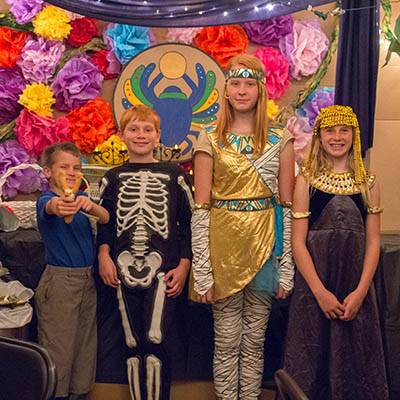 For all the feels:
Immerse your players in their quest by theming up the room with the included posters, extra props, and fun decorations. Dollar-store trinkets, toys, colored paper, and fancy dress costumes are tried-and-true ways to get the heart pumping. You can also set an appropriately epic mood using the Spotify playlists bundled with each kit.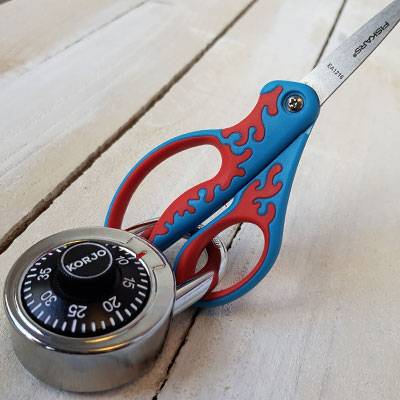 For a serious level-up:

Adding physical components will really take your game to the next level. Grab any cheap padlocks, bike locks, or kitchen cupboard locks you have laying around, and incorporate them into your escape room game.

You might use a combination lock to be solved with our number puzzles, give your players the key to a padlock as a reward, or maybe even lock their dinner in the oven! Gasp! Have fun with it!

You can check out our puzzles page for inspiration on locking things up well.
Worried about getting stuck? Don't be, we've totally got your back! Just shoot us a message via email or Facebook, and a person (or maybe an elf) will be right there to help you out.
SHOW ME THE ESCAPE ROOM KITS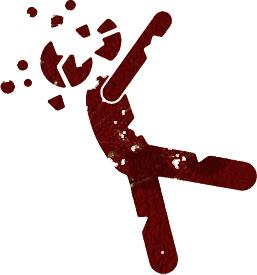 Step 4 - Have a Blast... But Don't Get Infected!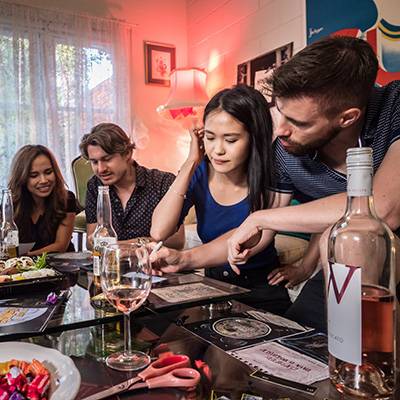 Of course, zombies happen, however, your party doesn't need to be the source of the next outbreak. Here's what you can do to protect yourself and your players from catching any nasty bugs:
Give everyone their own pen. Each player will only use his/her own pen for the game. Escape room stress tends to bring out the worst pencil-chewers and nail-biters in the group... so maybe let them keep the pen...


Divvy up the challenges. No one really wants to be snuggling together right now, so consider seating your players a little further apart. Each player can choose a couple of challenges they want to tackle, then they can retreat to their seat at minimum-safe-distance. Of course, make sure you are close enough to talk and problem-solve, but no one needs to be rubbing foreheads over the same puzzle sheet.


Play games! Get active to avoid coming down with cabin fever. Both Escape Room Z and Rebel Revolt contain physical challenges in the form of super-fun party games. You can modify all of our escape room games with extra tasks that get your players up and moving. Do they need to bring a tray of precariously balanced drinks to the party guests? Do they need to navigate a laser tripwire maze? Check out more game suggestions here to chase out the jitterbugs.


Wash your hands. Are you sick of hearing this yet? (Pun intended) Well, we'll say it again anyway - you should be washing your hands, even when you're solving a treacherous murder! You could keep hand sanitiser nearby, or just play near the kitchen sink.
Step 5 - Keep Calm and Snack On!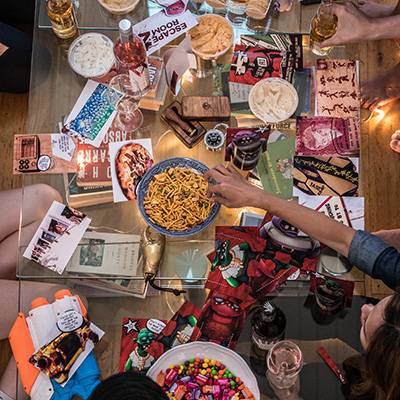 Escape room games + good snacks = an unforgettably awesome time, every time!

People love to play, to laugh, and to eat (goblins love these things too). So why not combine all three as you wait out the apocalypse?

Adding snacks is always a win, however, in this case our elf clerics recommend taking a few extra precautions, such as:
Avoid serving finger food in a large communal bowl.


Use utensils instead of hands.


Label cheap or disposable cups for each player, so that your guests don't accidentally share a glass.


Wash hands well!


Try serving snacks in individually-portioned snack cups.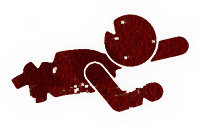 BONUS Step: Make Your Own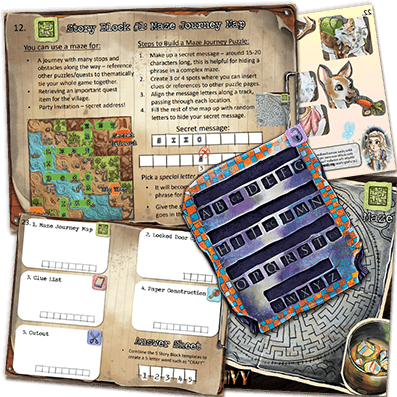 Creating an escape room game is the captivating creative challenge that we all need right now.

Our Escape Room Master Class gives you all the tools you need to get started instantly. Printable templates, puzzles, and props - check!

Work together to combine story, art, puzzles, and logical links that create a unique adventure you'll be proud of long after this is all over.
CHECK OUT THE ESCAPE ROOM MASTER CLASS
Transform Your Dull Self-Isolation Into A Daring Adventure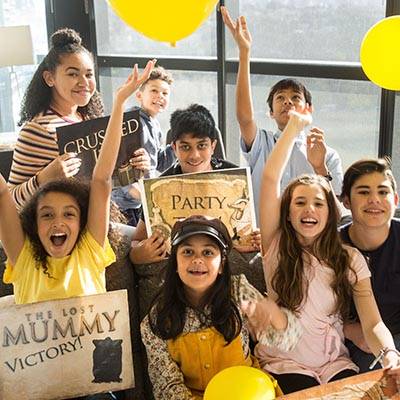 The end of the world doesn't need zombies to be exciting (right?), you can wait out the apocalypse in heroic style with a few good friends and a printable escape room kit.

Just print the kit from your own home to crush boredom, solve puzzles, achieve goals and cruise through self-isolation like a boss!

You can even customise the escape room kit to create a whole new escape room game (just like this teacher did). For the devious masterminds out there, this translates to infinite replayability!



So, what are you waiting for?
It's Time To Choose Your At Home Escape Room Theme: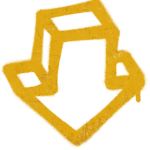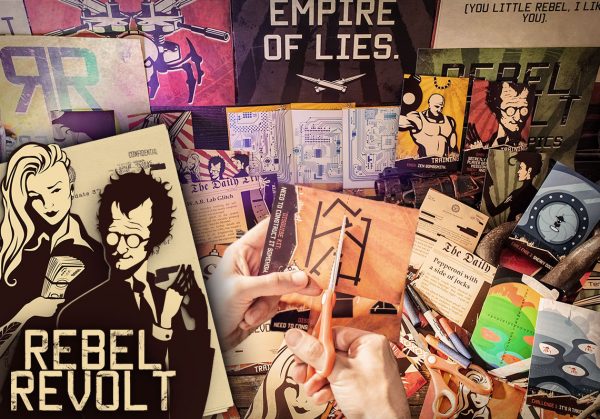 Rebel Revolt (Spy Mission)

Teen Thanksgiving parties (14+)

Treasonous spy mission to take down a government facility.

FAVORITE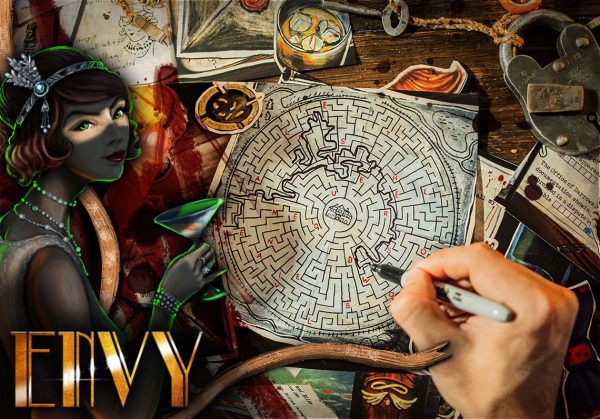 Envy (Murder Mystery)

Adult Thanksgiving Parties

1920's Gatsby-style murder mystery of debaucherous luxury.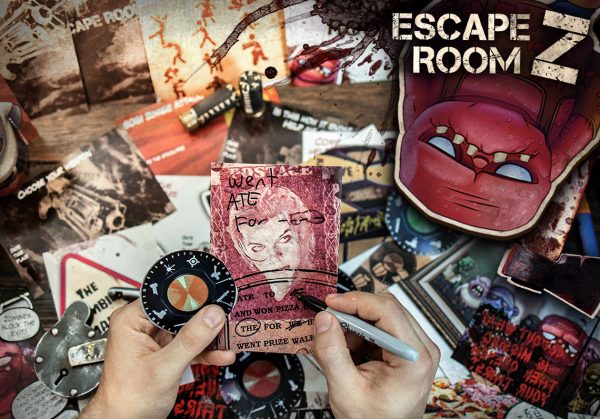 Escape Room Z (Zombies!)

Adult Thanksgiving Parties

Comical zombie thriller with a deadly splash of infectious z-virus.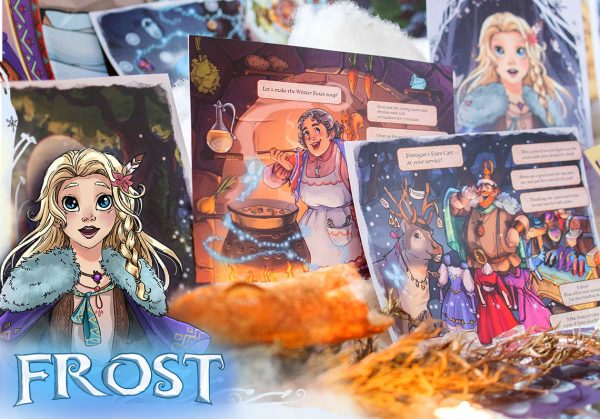 Frost (Magical Quest)
Kids Thanksgiving parties
Can your kids help the magical forest Wisp in time?
FAVORITE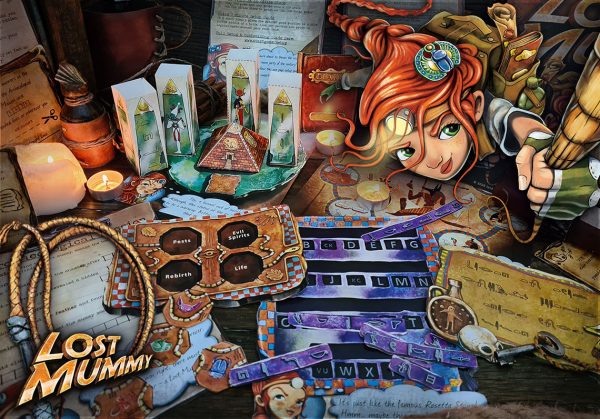 Lost Mummy (Adventure!)
Kids Thanksgiving/School Parties
Unearth Egypt's ancient secrets in the Lost Mummy.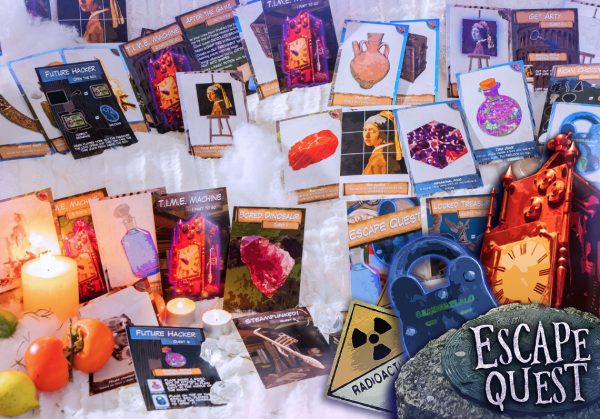 Escape Quest (Time Travel)

Younger kids Thanksgiving parties

Fix the time machine using relics from across the ages.

Woah.
Save massive $$ by grabbing a whole box of escape kits:

Bonus: Xtra Games + Puzzles


All our Escape Room Kits (6x)


5x kids edu-venture games


VIP early access to games


Envy, Lost Mummy,
Escape Room Z, Rebel Revolt, Escape Quest, & Frost

Halloween, Thanksgiving & Christmas packs


Lifetime FREE copies of all future games. Boom!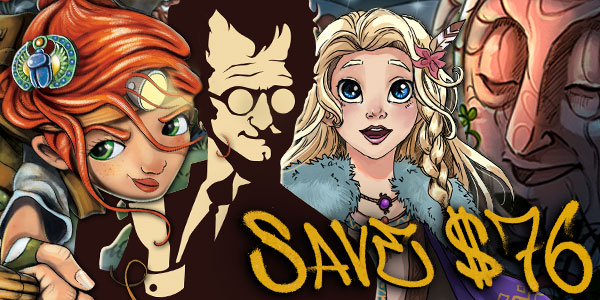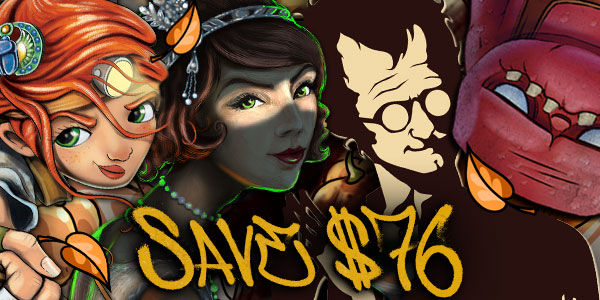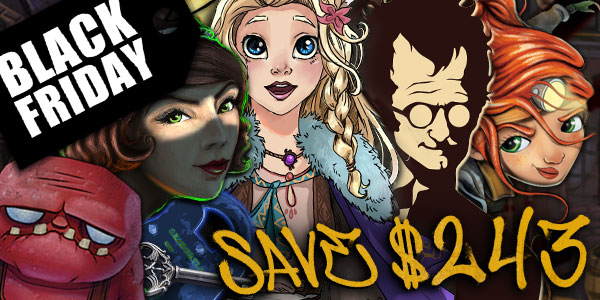 BLACK FRIDAY HUGE SALE
All our escape kits (6x)

Envy, Lost Mummy,
Escape Room Z, Rebel Revolt, Escape Quest & Frost

VIP early access to games

5x kids edu-venture games

Valentine's, Halloween, Thanksgiving, & Christmas packs

Lifetime FREE copies of all future games. Boom!