Hmm ... the phone and laptop have the same key layout ...
A = 1, B = 2

No, no, no ...

A = A, B = B, just need to rotate this thing ...
Compare each key on the phone to the layout on the laptop keyboard. Each one corresponds to a symbol like one of those 1=A, 2=B style codes.

This will spell out 'dr astrid you must enter the three digit code and use rx'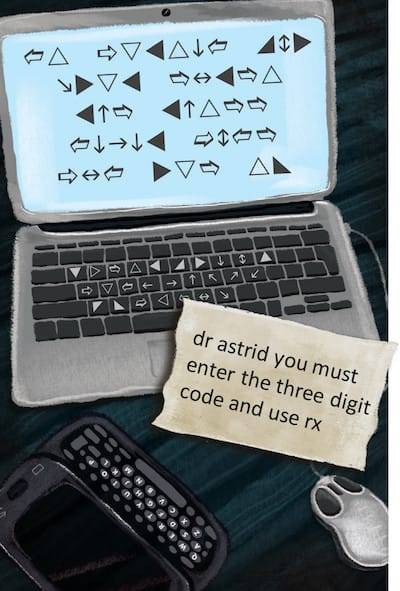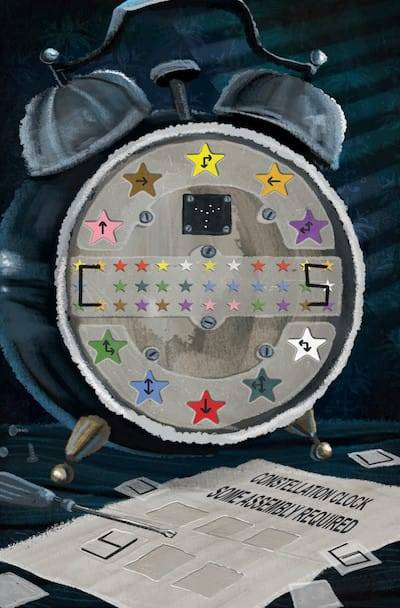 The big and little stars are connected by color. What could the big ones be telling you?
Start at pink and climb upwards. Then head to brown and go right ...
Find the smaller stars that correspond with each of the larger ones and draw a line in the direction(s) indicated. For example, a yellow star requires you to go down and right like the start of the C on the base puzzle. At the end, it will spell CYGNUS.